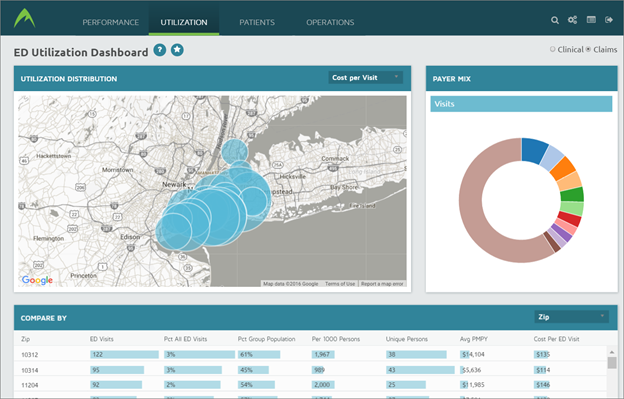 When is delivering healthcare like remodeling a bathroom?
A strange question, perhaps, but I recently attended the IHI's 17th Annual Summit on Improving Patient Care in the Office, Practice, and Community in Orlando, and had the pleasure of attending a talk by Rishi Manchanda, MD.  Dr. Manchanda spoke about a home improvement company whose business model was delivering 'the best bathroom on the block'.  This company had all the right contractors and designers – each one highly skilled at doing their job – and all the right highly-specialized equipment.  They worked hard to build the best bathroom they could, and at the end of the job, they stood back to survey their completed work.   And that was when they realized they were missing one key component…there was no toilet.
Much like that home improvement company, sometimes we in healthcare forget to look at the big picture when treating a patient.   The solution?  Upstream.
What is Upstream and what is getting in our way?
Dr. Manchanda challenges us to think and act "Upstream". Simply defined, upstream means to look "at or toward the beginning of some process or course of activity".  In healthcare, an Upstream approach asks us to consider the social, economic and environmental origins of health problems that manifest at the population level, not just the symptoms or the end effect. When we can consider the root cause, we can identify interventions that will ultimately prevent or reduce the downstream impact – ultimately improving the health of the population.
So, why don't we practice Upstream in healthcare?
Urgency – The most obvious reason is that in an acute situation one must first treat the symptom and stabilize the more immediate problem. For example, when a patient presents with chest pain or shortness of breath, tests and treatments are ordered to address the presenting symptoms.
Invisible – Social Determinates of Health (SODH) such as socioeconomic status, education, the physical environment, employment, and social support networks, are only partially visible when a patient enters the healthcare system. Not only might these factors impact why a patient has chest pain, but they can also impact when and how a patient is able to access medical care.
Value Laden – Issues of mental health such as anxiety and depression are often masked in physical symptoms.
Taxing (Lack of Supports) – Many systems to still put more focus on volume versus value. Short visits and complex patients leave providers feeling burned out and with a perceived lack of capacity and supports to even ask about, let alone address their patient's social needs.
Uncoordinated Care/Disparate Systems – When acute symptoms are managed by multiple specialists in various settings they may not be aware of all the care being provided or have all the information necessary to see the big picture. We don't know all the meds, visits or problems our patients have to see the trends, patterns and outcomes of the care provided.
Making Upstream care possible
Reimbursement models are shifting from fee for service to value-based incentive programs, and organizations are forming accountable care and shared savings programs to help manage their patient populations.  Most providers and organizations agree that looking upstream is important – but what will they need to be successful?
Start with an integrated data platform. Combine your clinical and claims data from as many of your partners as possible, so that you will have a more complete picture of the care your patients are receiving.
Monitor performance. Designate a team to monitor performance. How are you doing on quality performance indicators? What are the gaps?

Analyze the data. Dig a little deeper and understand the specialist(s) involved in the patients care; fill patterns of prescription medication – reach out to patients who are not filling their prescriptions. Ask why?

Which patients are going to the ER or are hospitalized? If there a relationship to those not filling their meds? Are there patterns based on zip code or insurance type? Are key services not being offered or covered?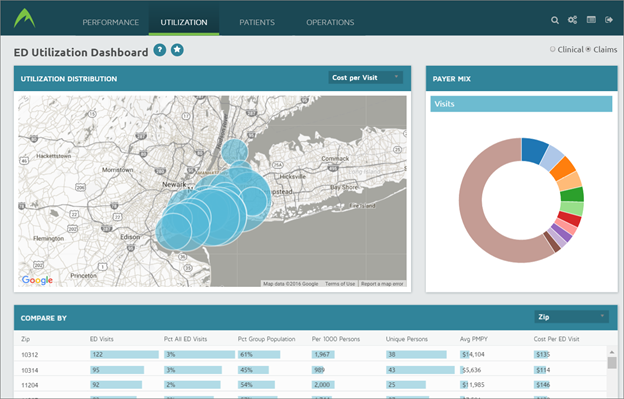 Share the data. Share the data within the organization with individual providers and teams, but more importantly use the data to have conversations with community resources and/or town officials when services aren't available. Discuss opportunities to bring that data into your platform to further integrate the care.
Empower your care team. Support the patient (and providers) by using the care team to conduct assessments, ask the hard questions and work with community resources that can support the patient. This is where you take the data and make it actionable.
Are you willing to build a better bathroom?
When it comes to healthcare we have to do better than the designer bathroom business model.  We need upstreamists, "healthcare professionals who know that health does begin where we live and work and play, but beyond that awareness, [are] able to mobilize the resources to create the system in their clinics and in their hospitals that really does start to connect people to the resources they need outside the four walls of the clinic." How the population is defined has changed over time – providers and teams are willing to make that change – let's make sure we help them with the design to assure they have the right tools for success in an upstream world.
LuAnn Kimker, RN MSN, CPHIMS, PCMH CCE is the clinical director at Arcadia Healthcare Solutions.