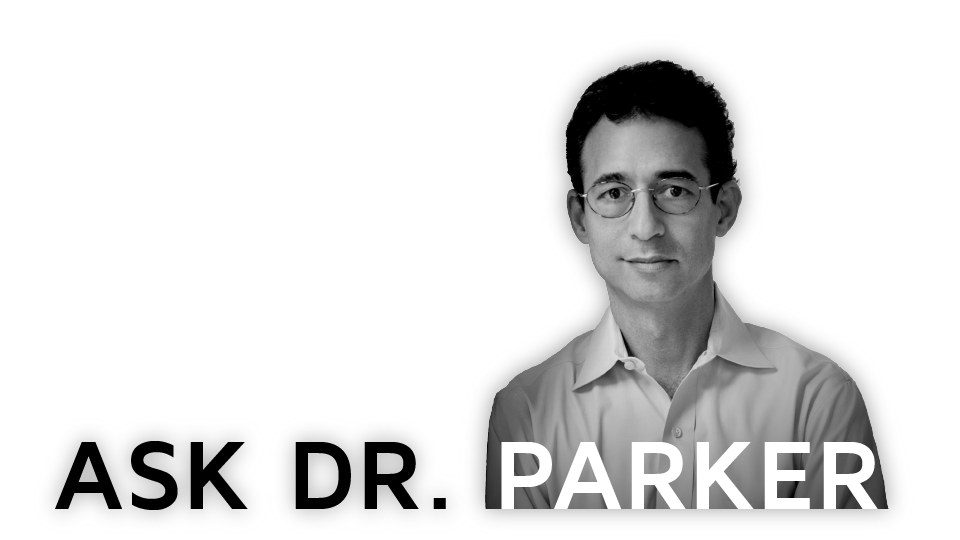 "CMS recently proposed major changes to the Medicare Shared Savings Program (MSSP) that would impact ACOs around the country starting in 2019.  With the comment period closing this week (October 16, 2018), what are ACOs thinking about and doing to prepare?"
I had the opportunity to connect with Accountable Care Organization (ACO) participants from around the country recently at the Fall Conference of the National Association of ACOS (NAACOS) in Washington, D.C. This meeting boasted the largest attendance NAACOS has ever had – over 700 participants.  This fact alone demonstrates the ongoing growth of the ACO movement, despite potential changes in federal law that may discourage some groups from taking on financial risk.
Though I cannot do justice to the numerous presentations offered at the meeting, hopefully I can share some highlights with you that will give some insight into what ACO leaders are thinking about going into 2019.
ACO frustration with CMS proposed rule
On August 9, 2018 CMS proposed an overhaul of the Medicare Shared Savings Program: "Medicare Shared Savings Program Notice of Proposed Rulemaking (CMS-1701-P), "Accountable Care Organizations‑‑Pathways to Success."   This change would impact 561 Shared Savings Program ACOs caring for 10.5 million assigned Medicare fee-for-service beneficiaries.  (There are 38.5 million Medicare FFS beneficiaries total, but not all are assigned to MSSP ACOs.)
One of the drivers behind the CMS proposal is the desire to encourage ACOs to transition to two-sided risk (sharing savings, being accountable for losses) as quickly as possible.  CMS has reported that ACOs do not save money and wants to improve financial performance by implementing an accelerated path to downside risk.
NAACOS and CMS have disagreed rather publicly over the savings ACOs have generated, with NAACOS commissioning its own study.   When he opened the meeting, NAACOS CEO Clif Gaus highlighted that MSSP saved Medicare $542 million between 2013 and 2015.  This tension between the ACOs, NAACOS, and CMS informed much of the conference discussion.
Are medical groups ready for full risk?
The conference opened with a keynote from plenary speaker Dr. Adam Boehler, the new deputy administrator for CMS and director of CMMI.  Dr. Boehler's perspective is shaped by his experience in Landmark, a large physician group.  Landmark took full risk on 80,000 complex chronic patients using team-based care and decreased overall costs by 40% by keeping patients in the home setting and out of the hospital.  Dr. Boehler stated that his mantra for his work for CMS will be marked by: transparency, predictability, simplicity and accountability.
Dr. Boehler then participated in a panel discussion moderated by Alan Weil of Health Affairs, along with Dr. Rick Gilfillan of TrinityHealth, Dr. Thomas Kloos of Atlantic Health MSO, Stephen Nuckolls of Coastal Carolina Quality Care, and Dr. Katherine Schneider of Delaware Valley ACO.
One of the panelists, Dr. Katherine Schneider, made the interesting observation that analysis of ACO data showed that an increase in PCP visits/K correlated with overall ACO quality measure and financial success. This is consistent with our understanding at Arcadia that primary caregivers, given the responsibility to coordinate and shepherd care, are in the best position to improve quality and decrease unnecessary utilization and cost.
A debate ensued as to what percent of medical groups +/- hospitals are ready to take on full risk. That remains a vital open question.  My own opinion here is that we now have a great deal of experience with the winners and losers in the ACO risk world.  The winners have strong governance, adequate capital, strong leadership and an IT platform to power the data and analytics.  The winners may also have favorable starting financial benchmarks, which is purely a matter of luck and happenstance.
The opening panel noted that "bundles" represent a way to engage specialists in the value based care arena, but on the flip side, bundles can be a financial distraction from the overall goal of decreasing total cost of care.
In his closing remarks, Dr. Boehler suggested that groups who cannot take on risk "should step aside for those who can".  This stimulated some discussion suggesting that this may not be possible.  I am personally skeptical that many geographies have other medical groups able and willing to "step in" if their neighbors will not take on risk.  Stay tuned!
Making the case for ACOs in an uncertain regulatory environment
Of course there was a session titled "Regulatory Update: Key Policy Provisions for ACOs in 2018 and Beyond" run by Allison Brennan, MPP, senior vice president of government affairs for NAACOS and Jennifer Gasperini, MPS, senior policy advisor for NAACOS.  Here are some of the key takeaways from that presentation:
For MSSP in 2017, there was $1.1 billion in gross savings, then split between the ACOs and CMS.
60% of ACOs generated savings. This is critical to keep in mind as we are still seeing winners and losers in the ACO market.
34% of ACOs earned shared savings totaling $800 million. These surpluses can be plowed back into ACO infrastructure and population health programs in a positive virtuous cycle.
Brennan and Gasperini reviewed their analysis of 2016 Next Generation ACO (NextGen) data.  NextGen ACOs:
Generated $100 million in gross savings and $62 million net savings to Medicare
$11.20 PMPM or 1.1% reduction in Medicare spending net of shared savings payments
7 fewer acute hospital days per month
Increased annual wellness visits and decreased SNF spending
The NAACOs team also reviewed some key elements of the changes CMS proposes for the MSSP program.
CMS is proposing moving from 3-year agreements with ACOs to 5-year agreements in an attempt to increase stability of the program. NAACOS is in favor of this proposed change.
NAACOS (and I) are strongly opposed to the CMS proposal to reduce shared savings rates from the current 50% to 25% for several ACO programs. NAACOS is appropriately pushing back hard on this.  I agree that such a rule change would be demotivating to many hard working members of many ACOs and ultimately threaten the viability of the entire program.
CMS is considering a new quality measure regarding appropriate opioid prescribing for patients without cancer. I am interested to see the details of this and hope it is not overly burdensome for prescribing providers, but we do need reform of opioid prescribing.
NAACOS (and I) support the motion to reduce the number of quality measures from 31 to 24.
Comments on this rule closed this week; I (and no doubt ACO leaders across the country) will be waiting to see whether CMS makes any modifications.
The cost of specialists
Geisinger chief administrative officer Tony Reed explained that in the Geisinger Keystone ACO, 71,000 patients attributed to primary care clinicians had an annual PMPY cost of $9,750 whereas 3,000 patients attributed to specialists had an annual PMPY cost of $15,000.
Mr. Reed outlined some strategies to ensure that these often-sicker patients cared for by specialists receive the coordinated, team-based care they need to offset their higher costs.  In some cases, it makes more sense to reassign these patients to an internal medicine or family practice provider as PCP.
One of the ongoing frustrations with Medicare for ACOs is the inability of physicians to control where patients seek care.  Given the lack of governmental cooperation on this point, it is incumbent upon ACOs to develop meaningful care teams to best demonstrate to patients that keeping their care coordinated within one system is greatly to their benefit.  We will not win with every patient, but my experience is that most patients will respond positively to this message over time.
The opportunities and challenges of commercial risk
Dr. Jamie Reedy, chief of population health for Summit Health Management in New Jersey and Dr. Zak Ramadan-Jradi, executive director of MultiCare Connected Care ran an upbeat and stimulating panel looking in to NAACOS should venture out into the topic of commercial risk.  The group delved into the issues noting that strategies for success in Medicare risk are quite different from strategies for success in commercial risk.
We tend to see organizations managing risk under a mix Medicare, Medicaid, and commercial contracts.  Those with the most success give careful consideration to the infrastructure required to support a complex portfolio of contracts.
Stay tuned for further developments of this important topic from NAACOs!
Looking forward
In summary, NAACOS demonstrates a vibrant and engaged cohort of ACO providers and executives dedicated to improving the quality of care, reducing unnecessary utilization and improving the lives of our patients and care teams.
While these ACO leaders are paying close attention to the MSSP changes proposed by CMS, the issues under discussion ran to a much broader set of topics and issues – MSSP is typically one risk-based arrangement out of several or many.  As always, I recommend that ACO leaders stay focused on the fundamental capabilities required for success in value based care, from good governance to effective analytics.
Do you have a question for Dr. Parker?
We're always happy to talk about value based care.  To send a message directly to Dr. Parker, please fill out the short form below.