Some of the largest health systems and health plans in the United States rely on data from Arcadia Analytics to manage care for tens of millions of patients and members and succeed under value-based care payment models. And to deliver actionable data in real time or near-real time on a massive scale, we rely on AWS.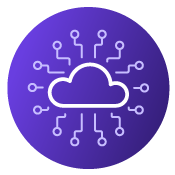 Arcadia is a leader in the use of cloud computing for population health management. Since 2015 Arcadia has collaborated with AWS engineers on innovative approaches to massive healthcare analytics that have paved the way for others in the space. Arcadia and AWS R&D teams partner closely to maximize performance of the AWS platform for healthcare data analytics.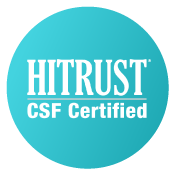 In addition to being HIPAA-compliant, both the Arcadia Analytics platform and AWS are HITRUST CSF ® ™ Certified. This means that both Arcadia and AWS independently demonstrate ongoing, third party-verified compliance with the "gold standard" for end-to-end healthcare information security – leading the industry in data security and privacy as well as innovation.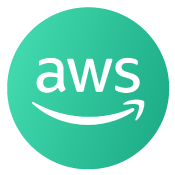 Arcadia is a proud member of the Amazon Web Services (AWS) Partner Network (APN) Global Startup Program.
---
Arcadia processes 2 petabytes of patient data every month using AWS
Healthcare organizations need real-time, accurate, and reliable data from across the care continuum to care for patients, manage populations, and succeed on-risk based contracts. This is a huge amount of information for one organization to manage; at a national level, it is truly mammoth.
Arcadia has processed data for 107 million patients using AWS. We process 2 petabytes of patient data monthly, thousands of customer data feeds each night, and more than 25 customer data transforms each month.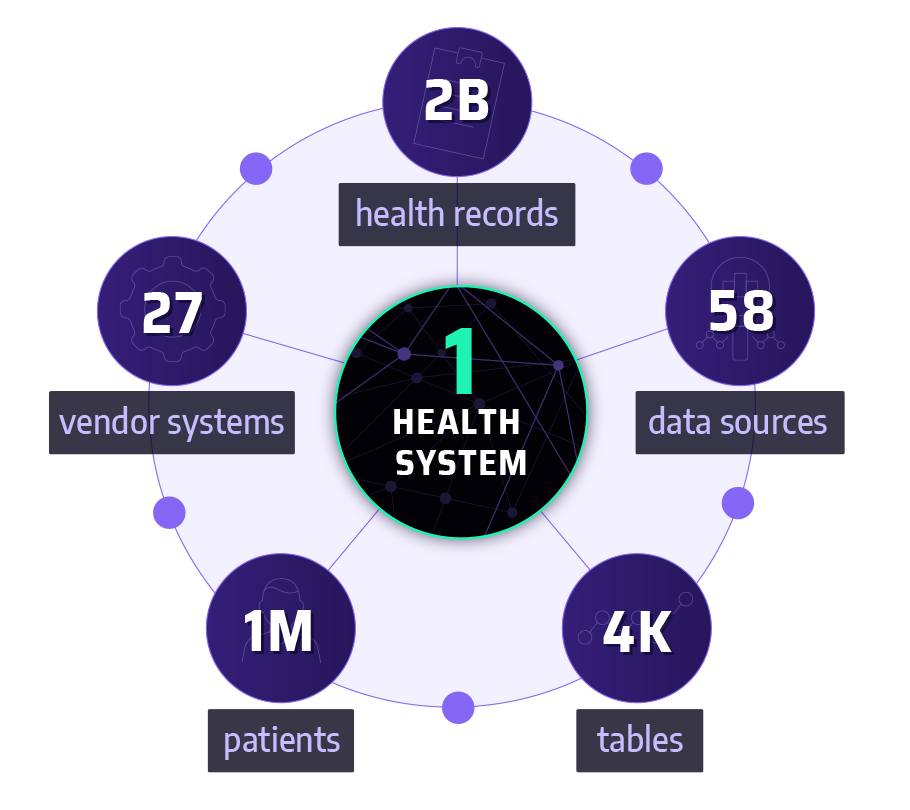 The average Arcadia enterprise customer has 2 billion records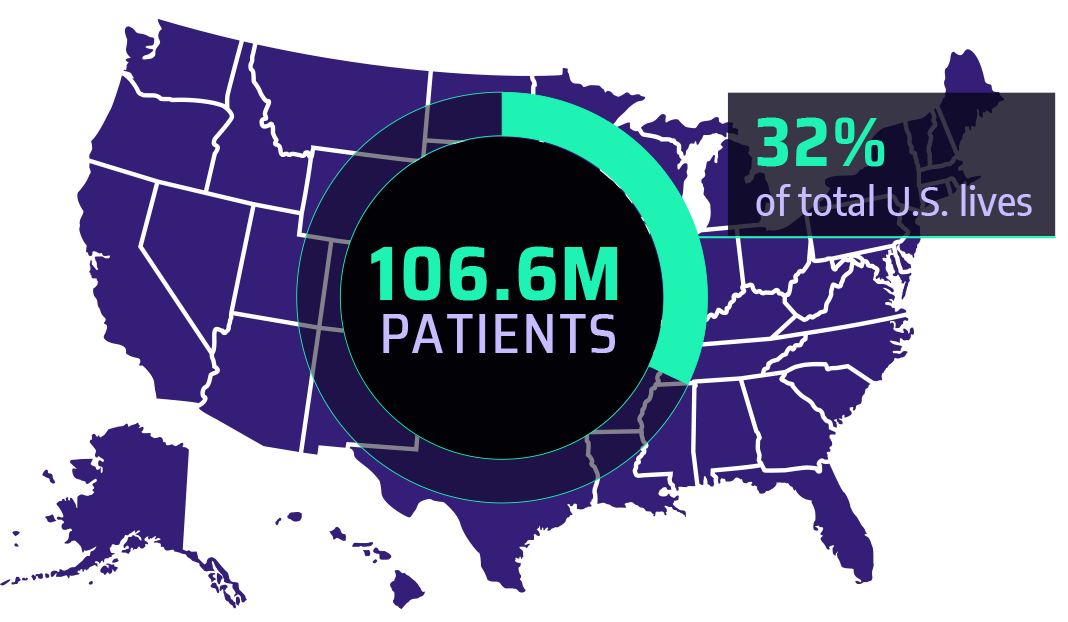 Arcadia Analytics: a massive, fully integrated data set
Arcadia Analytics aggregates longitudinal patient data from from EHR, ancillary, and health plan sources in a fully integrated data asset.
Vitals, Labs, Orders, Prescriptions, Observations, Notes (partial), Provider & Patient Demographics, Encounters, ADTs, Eligibility, Filled Prescriptions, Professional Claims, Institutional Claims, Member Demographics
Budgeting Data, Organizational Structures, Contract Information
---
Arcadia Analtyics on AWS
From real-time hospital admission notifications to huge monthly claims files, Arcadia is constantly ingesting and processing variable amounts of data. We've taken over a decade of proprietary knowledge about healthcare data and moved it into a screaming-fast, modern, scalable infrastructure.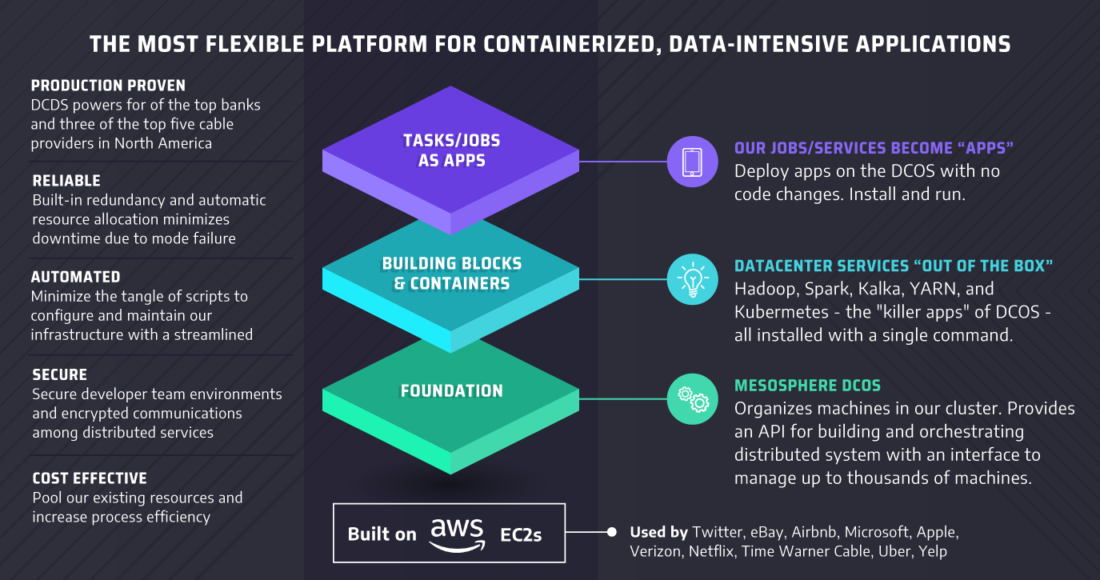 Our platform represents a dramatic evolution in big data storage and processing, giving unparalleled scale and agility in managing massive healthcare data. A custom-build Mesos OS enables Arcadia to spin virtual servers up or down laterally and vertically according to need – with only a few clicks.
Ultimately, this means our customers get high-performance processing power when they need it – without paying for unused overhead in a data center.
---
Case Studies
Castell Health
Castell, a new healthcare platform company from Intermountain Healthcare, partnered with Arcadia to elevate value based care performance.
CareMount ACO
CareMount's independent physicians drove NextGen ACO success with Arcadia Analytics.