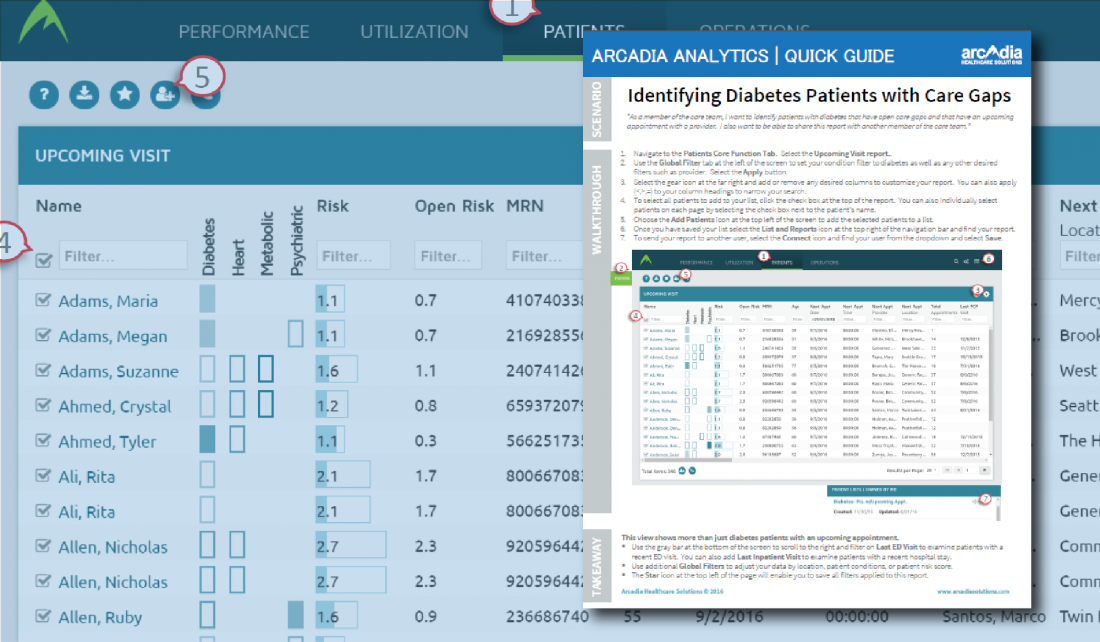 Over 29 million Americans suffer from diabetes, and painful complications can impact systems throughout the body – from kidney function to eyesight.  Arcadia's chief medical officer Rich Parker, MD has written about the need for a disease management program to support patients managing this condition, noting that, "both forms of diabetes are eminently manageable with good medical care and patient education and self-care."
Organizations that implement a disease management program for diabetes need to be able to:
Accurately identify patients with diabetes – even if their clinical information is spread out over several EHRs
Stratify those patients by risk, to deliver appropriate care
Identify care gaps that can impact patient health
Help physicians and care teams address those care gaps during appointments
Our Arcadia Analytics Quick Guide "Identifying Diabetes Patients with Care Gaps" explains how to use Arcadia Analytics to identify patients with diabetes who have open care gaps and an upcoming appointment – and share that information with the appropriate member of a care team.    You can download it using the short form below.
Want more information? 
We're always happy to answer questions about using our product in your practice.  You can reach us at askthetrainer@arcadia.io