Patients are putting off preventative care to avoid contracting COVID-19
Fears of contracting COVID-19 have caused patients to delay critical vaccinations, screenings, and other routine and preventative care, putting communities at risk. ACOs, health plans, and state agencies managing large populations (15,000 or more lives) face challenges in engaging patients at scale with trusted information and reminders about vaccinations, screenings, and other preventative care.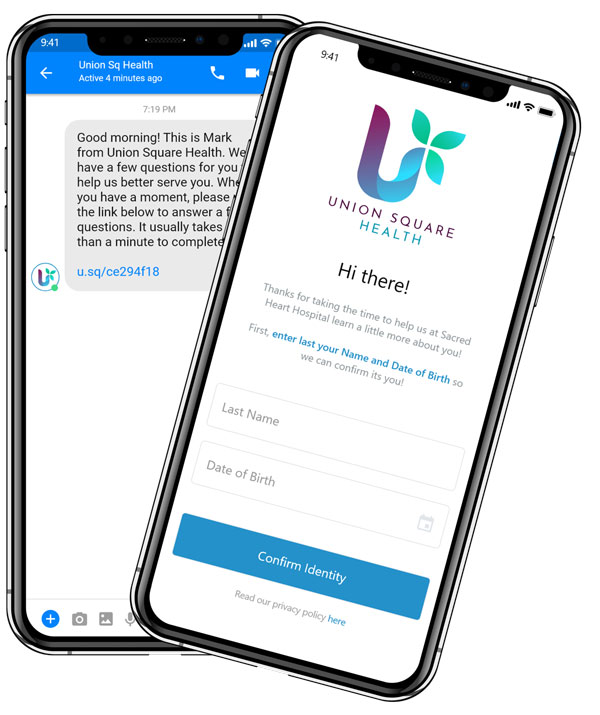 Enable large-scale patient engagement with Arcadia Outreach
Arcadia is committed to enabling care and addressing the vaccination gap as we move into flu season. We are making Arcadia Outreach available at no cost to qualifying organizations — ACOs, health plans, and state agency healthcare organizations who manage 15,000 patients or more.
Arcadia Outreach gives your organization:
Large-scale patient communications
Multiple communication channel options: SMS text messaging, email communications and automated calls
Arcadia Analytics combines care management with patient engagement
For healthcare organizations using the Arcadia Analytics platform, Arcadia's machine learning assisted patient stratification engine and rules-based outreach campaigns can tailor messaging to various segments of healthcare organizations' patient populations.
Patients then receive information from trusted sources, get scheduled appointment reminders, and share outcomes and personal information via a mobile-friendly and secure survey and data collection tool. This collaborative approach to Patient-Reported Outcome Measures enables accurate information to be collected from patients, enhances data-collection efficiency, and improves contract performance.
"Arcadia is deeply committed to addressing gaps in vaccinations and preventive care. Last month, Arcadia launched a similar program so that any of our customers could send personalized SMS and email messaging to remind patients, families, and caregivers about pediatric vaccinations. Now, we want to make this capability freely available to any healthcare organization needing to quickly engage large populations with trusted information about the importance of routine vaccinations, screenings, and medical appointments."

Dr. Rich Parker, Chief Medical Officer, Arcadia, September 2020
Learn how Arcadia Outreach can help with patient engagement
Simply complete this short form and we'll be in touch. Together, we can help our communities through the COVID-19 pandemic.