Arcadia Big Data Platform
The Arcadia Analytics Population Health Platform is best-in-class big data. Cloud-based, HIPAA-compliant, and powerful. The result is more data, more complex interfaces, more parallel data sources more quickly than any other platform. Massive healthcare data, managed.
Flexible platform for containerized, data-intensive applications
Production-proven — reliable, automated, secure and cost-effective
Best-in-class technology leveraged by leaders such as Twitter, eBay, Airbnb, Microsoft, Apple, Netflix, Uber, Yelp, and others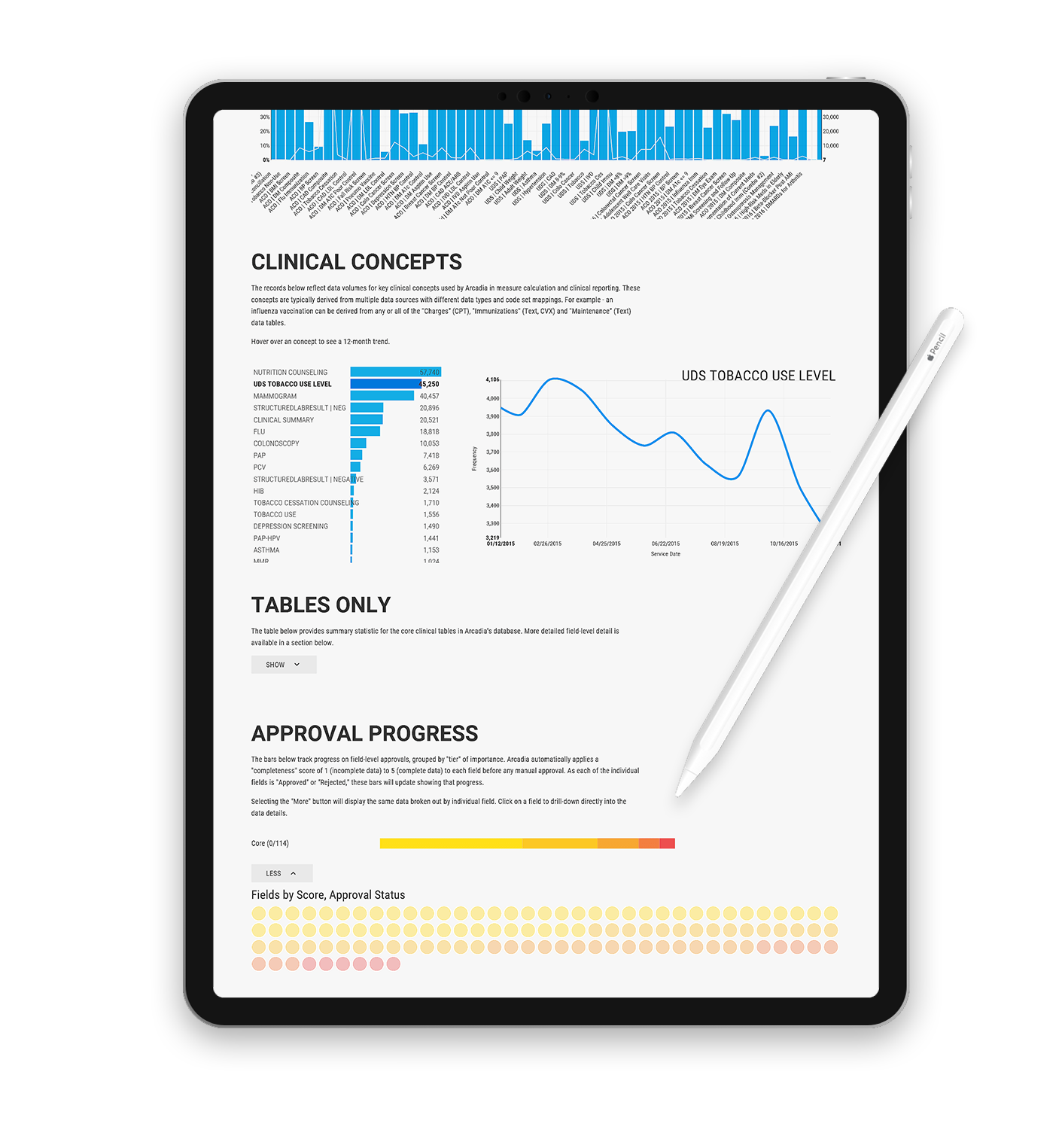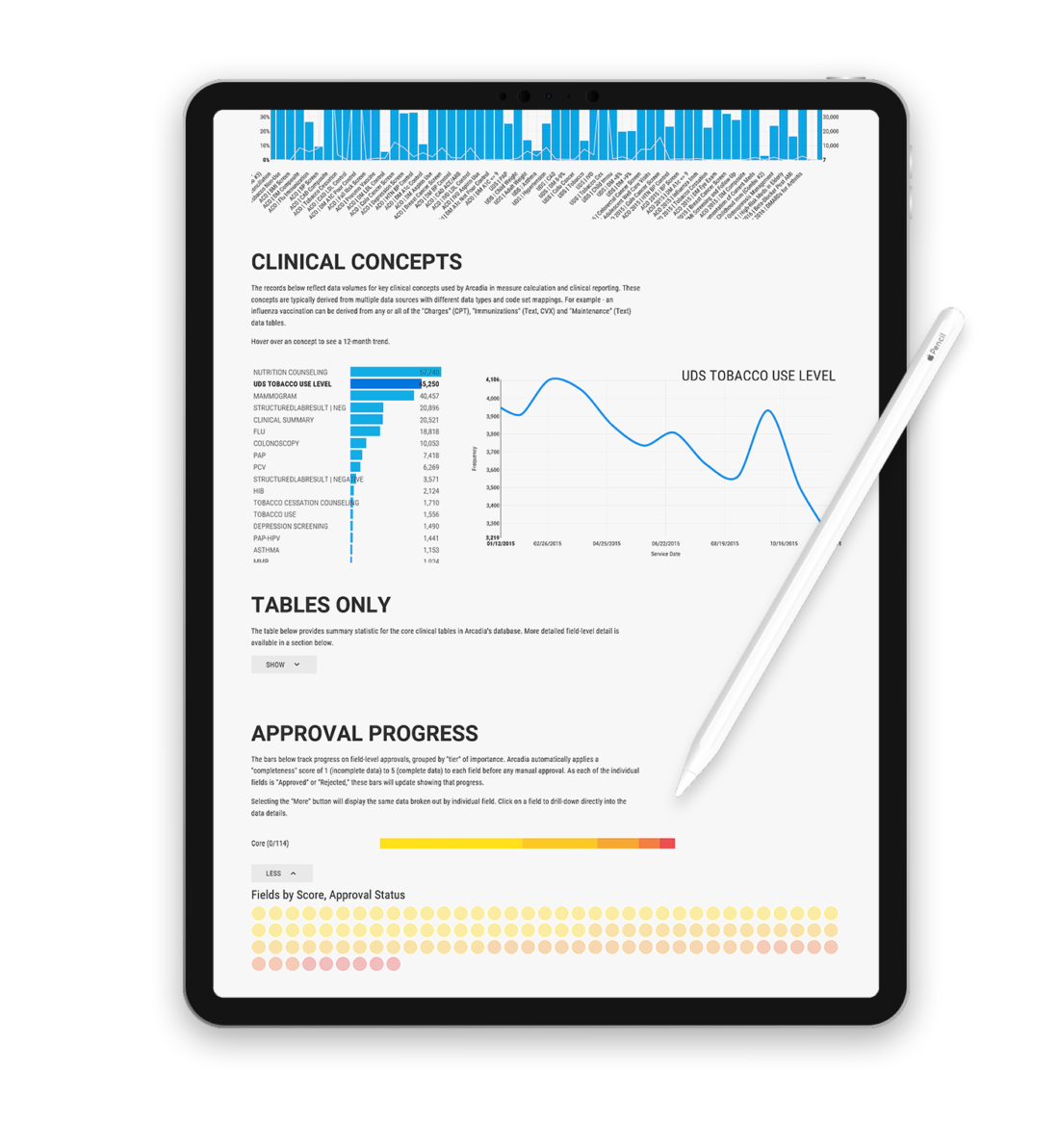 ---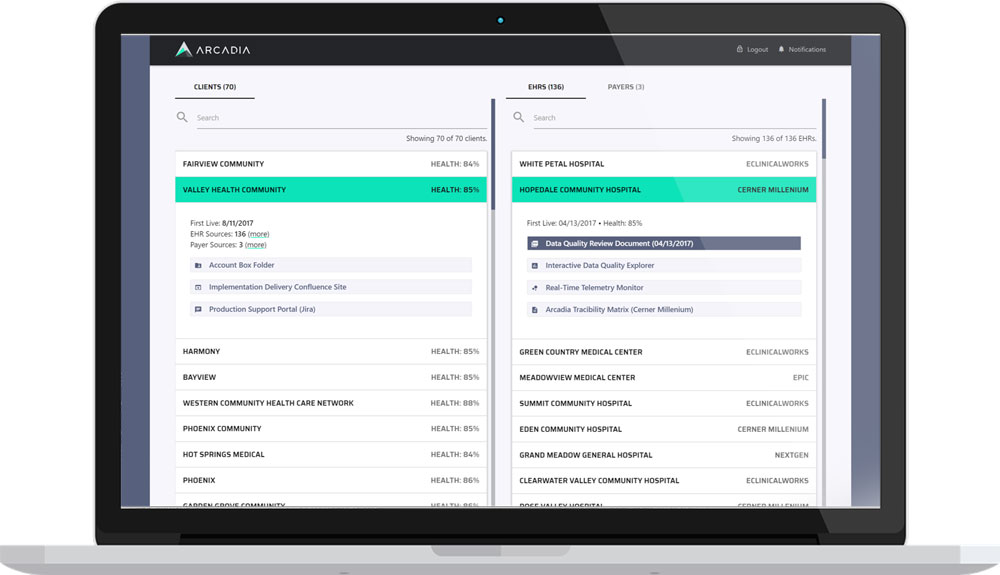 Arcadia Data Connect
Data is extracted from EHRs and large, disparate datasets are processed in near real-time thanks to Arcadia Data Connect. Decades of EHR and Claims data experience make this connection precise.
Vendor-agnostic, configurable data connectors for more than 50 EHRs plus claims systems and ADT feeds
Ingestion, validation, normalization, and integration of clinical and claims data, ADTs, social determinants of health, pharmacy data and more into a unified enterprise data asset
Automated data quality monitoring detects anomalies in volume or quality and alerts our support team
Stored in an open, analytics-focused web platform that drives reports, dashboards, applications, and ad-hoc exploration by analysts or 3rd-party tools
---
Arcadia Master Patient Index
Arcadia's proprietary MPI matches patients and members across disparate data sources for a fully longitudinal patient view.
Supports multiple disparate clinical EHR and claims-based data sources
Tuned on a per-install basis
Patient data is processed against over 30,000+ terminology mappings to understand both structured fields and unstructured content, like assessment notes
---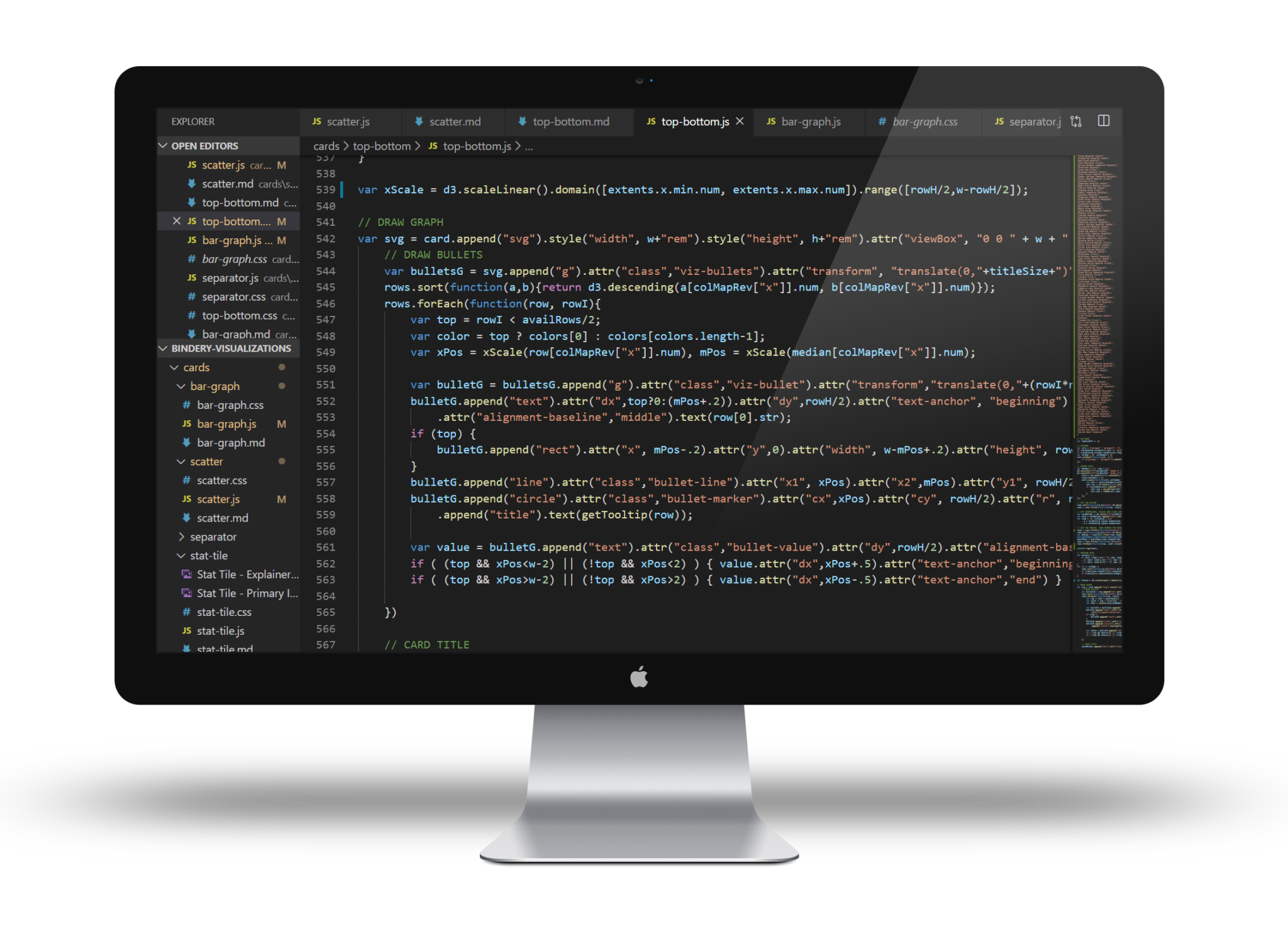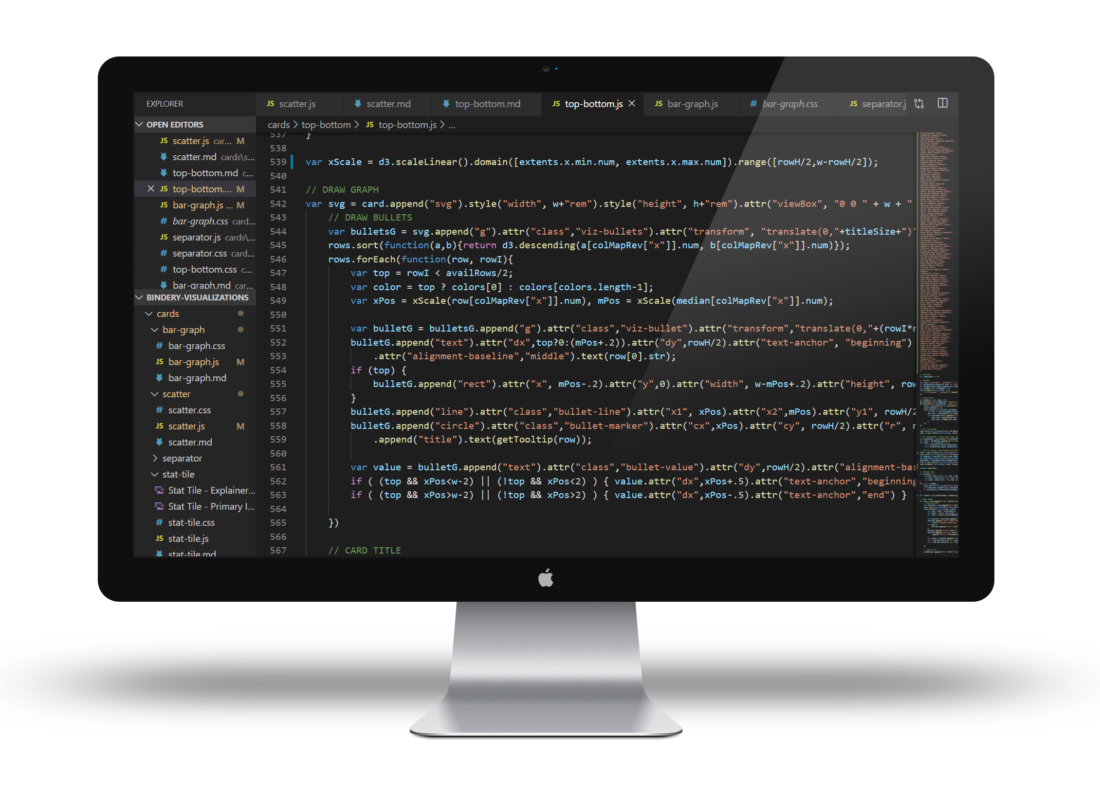 Arcadia Data Warehouse
Once data is harmonized and scrubbed, it is staged in our proprietary data model — HIPAA-compliant, AWS-hosted, cloud-based data warehouse.
Store rich claims and clinical datasets in a simplified model that can be easily accessed and queried
Claims & clinical data with a simplified, analytics-focused data structure
Direct, database-level access for ad-hoc analytics and integrations with popular BI tools
---
Arcadia Calculation Engine
Quickly build and modify logic, deploy multiple risk algorithms, and process millions of patients in a matter of seconds.
Generates both standard and custom quality measures, risk gaps, care impact scores, and cost and utilization metrics across the entire patient population
Drives Arcadia web analytics reports, dashboards, and applications,
Hundreds of measures — ACO, MU, PCMH, CQM, HEDIS®, STARS, MIPS
Risk Models — HCC, CDPS, Johns Hopkins ACG, and Arcadia Impact Score