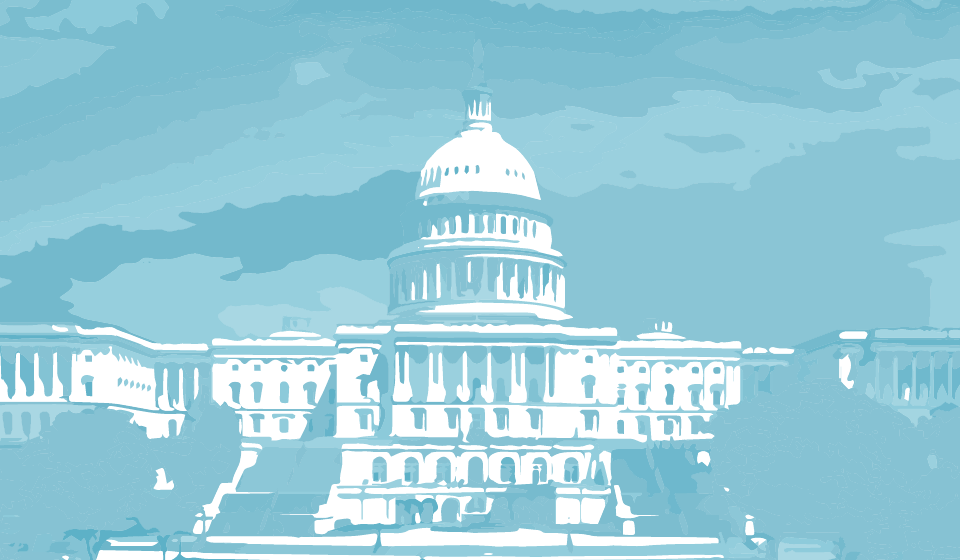 From May 31 through June 2, the Office of the National Coordinator for Health Information Technology (ONC) hosted healthcare leaders in Washington, DC for the 2016 ONC Annual Meeting: Committed to Better Health through IT.   Arcadia chief medical officer Rich Parker, MD shares his notes on the event.
It's always an energizing experience to be surrounded by innovative healthcare leaders who are thinking deeply about how organizations can be successful in value-based care, so I was looking forward to attending the 2016 ONC Annual Meeting this month.  The conference did not disappoint, with speakers from across the industry sharing some interesting perspectives.  Coming out of the meeting, my key takeaways were:
Federal, state, and private payors are all pushing toward global payment or pay-for-value.
Every state seems to be reinventing the wheel, especially when it comes to HIEs.
My expanded thoughts on meeting themes include:
MIPS and MACRA – just the beginning?
At the federal level, CMS is hugely invested in this model given the scope of Medicare and Medicaid and the expense of over $1 trillion annually.  MIPS and MACRA may be just the beginning of the Alternative Payment Models (APM) offered by CMS.
Under ongoing pressure to control expenditures, CMS will need to evaluate every APM for its success in health care spending reduction.  We will likely see new models emerge as more data becomes available on the performance of each APM – and there will continue to be a considerable amount of data to evaluate, given that 30% of all Medicare patients are now covered under APMs.  The goal is 50% by the end of 2018, and this is significantly IT-dependent.
Federal recognition of IT dependencies
Precision medicine, the cancer moonshot, control of opioids, delivery system reform, and public health initiatives are all exciting national priorities – and all are heavily dependent on appropriate IT infrastructure.  Less far-reaching, but no less significant and no less dependent on IT are bundled payments – now used by 1,500 providers – and the risk stratification that will be part of the next generation Patient Centered Medical Home.
Given these dependencies, the federal government has to take steps to regulate or promote the exchange and aggregation of health information – and we are starting to see this.   A recent federal call to prevent information blocking is one example; a new federal website www.healthIT.gov/transparency will show updated standards and rules for EHR vendors.
The ONC reiterated core federal goals:
Establish common standards for data exchange.
Lead a cultural change in which patients and clinicians should be able to ask for and receive data.
Develop a business case for interoperability.
The second goal has led to some interesting work to support patient ownership of data – for example, at the Veterans' Administration, patients can download medical notes, lab results, EKGs, and other health information.
With respect to the first and second goals, though, there is general recognition that much of the current interoperability is not yet clinically useful.  In large part, this is due to the lack of detailed EHR data – and I was surprised to hear no discussion about the value of that data at the 2016 ONC Annual Meeting.
Statewide HIEs – useful, but limited without deep, aggregated EHR data
The ONC and other federal entities seem focused on state Health Information Exchanges (HIEs) and other rather elementary clinical data exchange.  Data exchange is useful, but true population health management requires data aggregation as well.
Data exchange automates and improves the request of information and response to that request between healthcare organizations.   Data aggregation takes many different types of healthcare information and brings it all into a unified data asset – and that is what will really support the analysis needed for successful population health management.
States have not yet focused on the value of EHR data.  This hampers the clinical utility of HIE efforts.  States that do go beyond All Payer Claims Database (APCD) efforts will likely be able to support more innovative population health programs.
No provider left behind? 
Over the past few years, we have seen a huge increase in the use of electronic health records by hospitals – 85% are now sending clinical information electronically!  But this expansion of EHR use has come at a significant cost, with systems spending millions of dollars to deploy and configure these systems.
That sometimes-prohibitive cost means that the story has been different at small group or rural providers, many of whom are either still using paper or using less expensive – but less sophisticated – EHRs that meet their needs (which are very different from those of a large system).   These EHRs were typically acquired many years ago when federal grant money was available – but when there were no federal standards for EHRs to provide data access to the providers using them.  This can significantly hamper the ability of smaller providers to participate in performance-based programs or meet increasingly-sophisticated regulatory requirements.
It is exciting to hear that the federal government is interested in ongoing government-private collaboration on quality measures and other initiatives, but the success of these efforts in many areas will be dependent on the ability of small group and rural providers to participate.  While challenging, we have had good success engaging these providers in private pay-for-performance programs in the private sector, and in extracting their data and making it useful to them.  New programs can and should engage rural and small group providers.
What to do with all the data?
Federal mandates and initiatives are resulting in more and more data becoming available in the private sector, at the state level, and at the federal level.   The federal government has access to the largest healthcare database in the country, containing records for approximately 120 million patients with Medicare and Medicaid.  This data represents incredible untapped potential – but how will that potential be tapped?
The need for companies like Arcadia with the ability and proven track record to aggregate and analyze data from disparate sources, including multiple EHRs, will only grow as the move into big healthcare data continues at the federal, state and local levels.