SPEAKERS:
Arcadia:
Dan Uyttebroek, Director of Analytics Products
AWS:
Jose Kunnackal, Principal Product Manager
Castell:
Andrew Sorenson, Chief Analytics Officer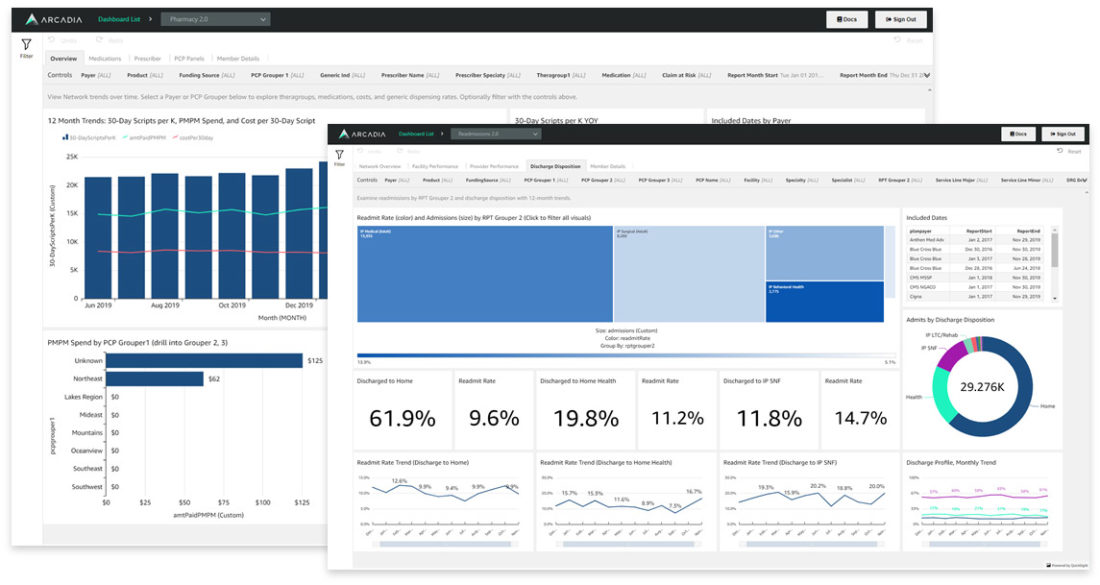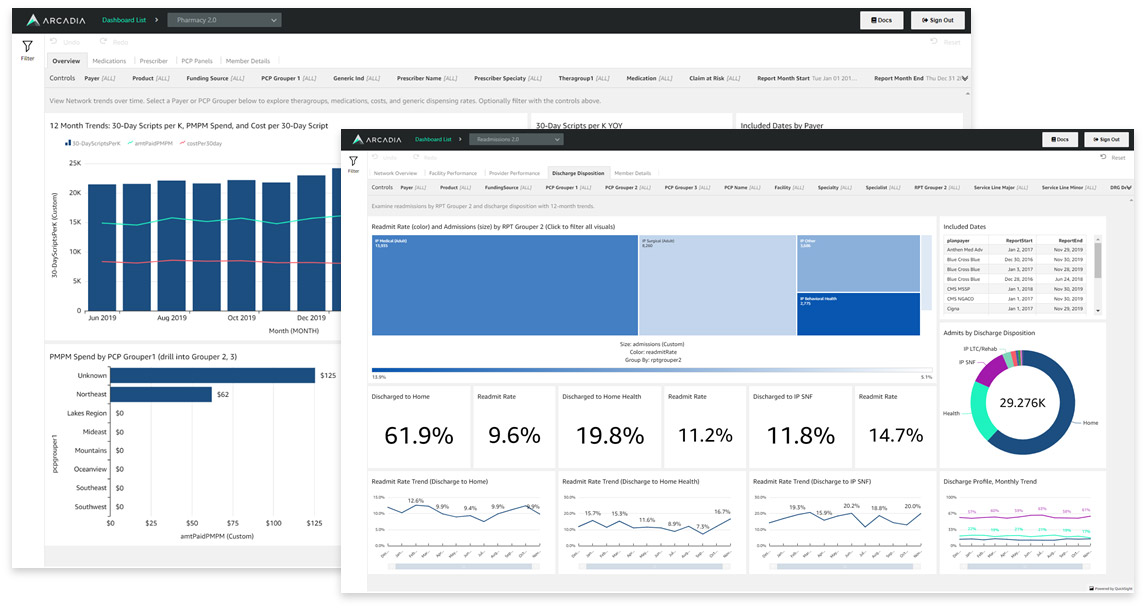 Vista Analytics: New Healthcare Intelligence for the Enterprise
Watch Arcadia, Intermountain, and AWS and learn how the three organizations partnered to build Arcadia's newest analytics product, Vista Analytics.
Success in the ever-changing world of value-based care requires an in-depth and shared understanding of performance across a complex organization. However, most business intelligence tools don't meet the unique needs of healthcare providers and health plans. Retrofitting BI tools to meet value-based care use cases has been the norm, but is time and resource intensive.
Watch this webinar on Arcadia's newest addition to our product suite, Vista Analytics. Arcadia's product team, Castell (Intermountain Healthcare), and product leadership for AWS will explain how they partnered to build a business intelligence product that addresses the evolving nuances of value-based care.
---
Previously Recorded Webinars
---
SPEAKERS:
Andrew Sorenson, Chief Analytics Officer, Castell (Intermountain Healthcare)

Will Daines, MD, Medical Director, Castell (Intermountain Healthcare)

Michael Gleeson, Chief Innovation & Strategy Officer, Arcadia

Michael Meucci, Chief Growth Officer, Arcadia

COVID-19 And Value-Based Care: Recovery And Beyond With Arcadia And Castell
Intermountain Healthcare's Castell: The future of care will be shaped by lessons from COVID-19
Castell is the new healthcare platform company from Intermountain Healthcare, with an innovative, technology-powered approach to population health management for 790,000 patients. When COVID-19 hit, the team at Castell responded by accelerating key initiatives like their Care Traffic Control program and omni-channel care delivery.
As they look toward pandemic recovery and beyond, Castell's Chief Analytics Officer Andrew Sorenson, MS and Medical Director Will Daines, MD will explain how lessons learned from COVID-19 will shape the way they deliver patient care and physician support going forward. Castell leaders will also explain how they used Arcadia's COVID-19 Surveillance and Engagement Toolkit during the COVID-19 pandemic, and how they plan to use Arcadia Analytics to support reopening and recovery.
---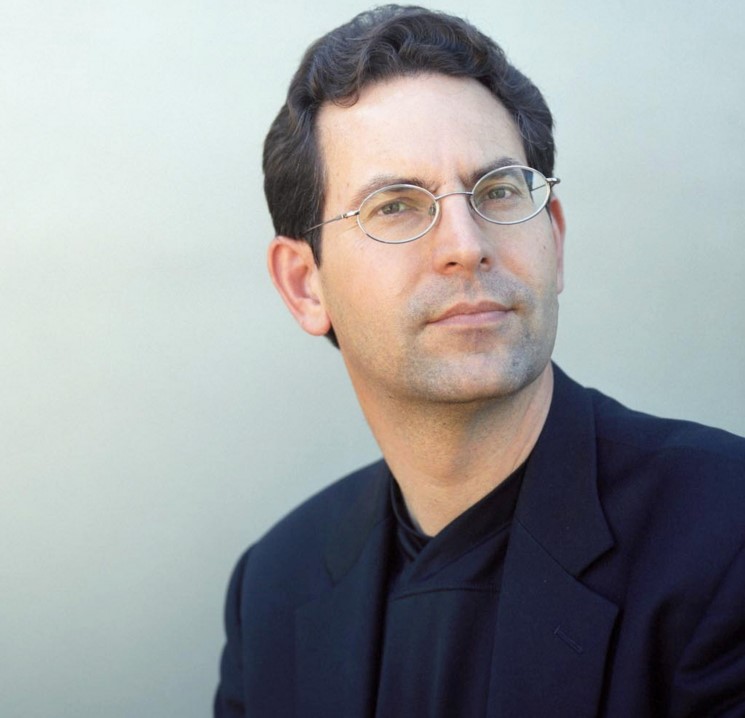 Transforming Digital Health with Dr. John Halamka
The webinar series kicked off with a lunch & learn featuring Dr. John Halamka of the Mayo Clinic. This was presented to attendees at the same time they would have attended the onsite event at HIMSS20 in Orlando, but this version allowed them to enjoy a Q&A with Dr. Halamka from the comfort and safety of their own office or home.
Known for his work at the forefront of technology-enabled care delivery, Dr. John Halamka shared his thoughts on the state of digital health and provided insights on:
Why it's important to create a multi-disciplinary approach to digital health
What the Mayo Clinic Platform will be look like in the next year
How the use of data could aid the COVID crisis as it was unfolding in real time
---
Helping PCPs Transition to New Payment Models
Clinical and IT leaders from Central Georgia Health Network (CGHN) will share the detailed practice transformation strategies they built to ensure their primary care physicians would be ready to transition to new payment models.
SPEAKERS:
Gabe Orthous, MBA
Chief Information Officer, Central Georgia Health Network
Jodi Ingram, MBA-HM, BSN, RN
Vice President, Quality & Population Health, Central Georgia Health Network
---
Capturing SDoH Data Across Community Health Centers
Community Health Plan of Washington (CHPW) will explain how to engage and partner with providers to capture and work with SDoH data to enable community partners and Community Health Centers to mobilize community-based resources.
SPEAKER:
Jennifer Polello, MHPA, PCMH-CCE
Director, Clinical Data Integration & Social Determinants of Health, Community Health Plan of Washington
---
Tackling Emergency Department Utilization with Population Health Technology
Learn about MaineHealth Accountable Care Organization's innovative approach of implementing educational tools to guide patients to the right care at the right place. Using predictive analytics and an enterprise clinical data warehouse they are able to pro-actively identify at-risk patients which enabled them to measurably increase the quality and decrease the cost of care for 380,000+ patients.
SPEAKERS:
Jennifer Moore, MBA
President, MaineHealth Accountable Care Organization

Ashley Soule, LMSW-CC, MPH
Senior Program Manager, ACO Performance, MaineHealth Accountable Care Organization
---
Commercial Risk: Getting Off to a Successful Start
Summit Health Management will share strategies for successfully moving into commercial risk-based payment models and describe how they differ from Medicare and Medicaid.
SPEAKERS:
Jamie L. Reedy, MD, MPH
Chief Population Health Officer, Summit Health Management

Ashish D. Parikh, MD
Senior Vice President, Medical Affairs and Quality, Summit Health Management
---
Rewarding Value: Realigning Physician Compensation
AMITA Health will share their strategies for engaging physicians in value-based transformation and the importance of clinical integration as a vehicle for crafting virtually integrated delivery systems.
SPEAKER:
Reinhold Llerena, MD
President, AMITA Health Medical Group, AMITA Health Chief Population Health Officer
---
Using Analytics to Drive Patient-Centered Post-Acute Care
Summit Health Management physician leaders will explain how they used analytics to build a preferred network of 4 SNFs and shape a new clinical approach to post-acute care, including SNF integration into care management workflows.
SPEAKERS:
Jamie L. Reedy, MD, MPH
Chief Population Health Officer, Summit Health Management

Amina A. Ahmed, MD
Chief of Hospital Medicine and Post Acute Care, Summit Health Management