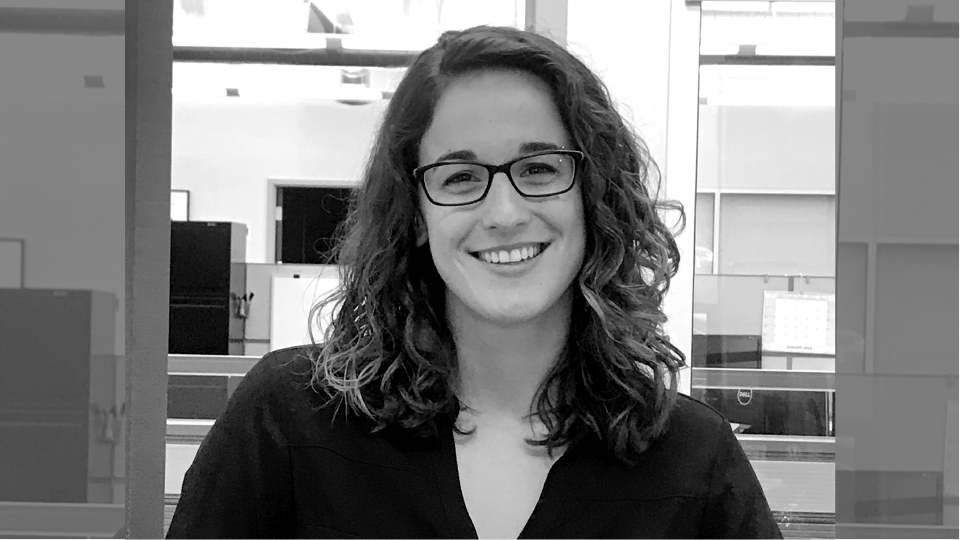 How long have you been working at Arcadia?
I almost can't believe it has been three years. I started as a technical data analyst working on our Data Connect team. We helped our customers aggregate their data from all their various EHR and claims data sources, implementing and monitoring the processes that extract, transform, and load the data to our cloud-based platform every night.
How has your career evolved over that time?
After six months as a data analyst, I helped launch a new product implementation team. I worked on production support and systems monitoring – not just on specific issues, but also on systems to help us better do those tasks as we scaled.
The first big change for me was becoming a solution architect for a subset of our customers. I was the main technical lead and escalation point. I owned responsibility for a lot of their custom solutions, their individual technical requirements, and any ad hoc work we needed to do to make them successful.
Our growth opened new technical leadership roles for me. Now, I am a senior technical lead managing a team of implementation engineers. I'm responsible for a group of customers and everything that goes into the technical implementation of our product for those customers. I can definitely speak to the growth opportunities at Arcadia!
What was it like to step into each new – and more challenging – role?
It was exciting! Every time my managers spoke with me about taking on new roles, at first I thought, "Oh! This is going to be hard!" – but then I realized, "I can totally do this!". Arcadia balanced giving me challenges that stretched me with recognizing and appreciating that I was already starting to take on some of the tasks and responsibilities of each new role.
I have been lucky that opportunities seem to have always come up a little bit before I might have started asking for them – my managers beat me to the punch!
"We tend to find the right fit for people to do the work that is most valuable to both themselves and Arcadia. Even if you are entry-level, we really look to place you in roles that best use your strengths. I don't think most people expect that portability and flexibility as a new person coming into a company."
– Kelsey Wade, Senior Technical Lead at arcadia.io
What customer outcomes is your team most excited about?
Oh, that's a hard one! I am responsible for a technical implementation at a large ACO with whom we have been collaboratively building new functionality for our product. My team and I navigated a lot of technical and logistical hurdles to successfully roll out these capabilities.
We work with some of the largest health systems in the United States, and those customers offer a lot of exciting challenges on a regular basis. But we're most proud of our work implementing our new care management application. It's amazing to see people using our tools at the point of care – to know that what we do really influences how care is delivered to patients each day.
We've also tackled some thorny data integration challenges for our customers. One customer had hundreds of millions of records in flat files with a lot of data integrity problems, and we figured out how to integrate that data feed and solve the data quality issues.
Would you share more about that data integration challenge?
Sure. Normally, we use a proprietary approach to extract clinical data from an EHR data store because standard extract formats don't provide all the data you really need to support a population health program. On a CCD, for example, the depth of data is rather limited.
But sometimes, our customers need us to handle those other formats. This particular ACO was getting flat files from a health exchange that contained hundreds of millions of CCD-based records from 70+ data sources. The sheer volume of records presented challenges for storage, access, and deduplication. And because CCDs provide data at a point in time, medications and problems were recorded as of a given encounter but were never updated or closed. Finally, acute diagnoses were included in the problem list.
These data quality issues created huge negative impacts to measures and risk adjustment; all the open active records overstated patient risk. The ACO's previous population health management system vendor couldn't handle this, so they turned to us.
We figured out the technical challenge of deduplicating and computing records across a flat file of this volume, restructuring the data to be at the patient and event grain. We worked with the ACO's clinical team to design logic that closed out obsolete or duplicate records to present an accurate picture of patient risk.
Our work enabled ACO care teams to get a clear picture of a patient's care gaps and risk at the point of care and allowed the ACO to roll out our risk adjustment tools. It was gratifying to be able to take on this challenge that they were never able to solve with our competitor, figure it out, and get them the data they needed to support their population health program.
What makes our culture so conducive to tackling these big challenges?
Everyone has an optimistic attitude. People really want to figure things out and solve problems. There is a strong desire to break down barriers and red tape – our attitude is "if we should be doing it, let's figure out a way to do it". It makes our interpersonal relationships so productive, and lets us do things that really provide value for our customers.