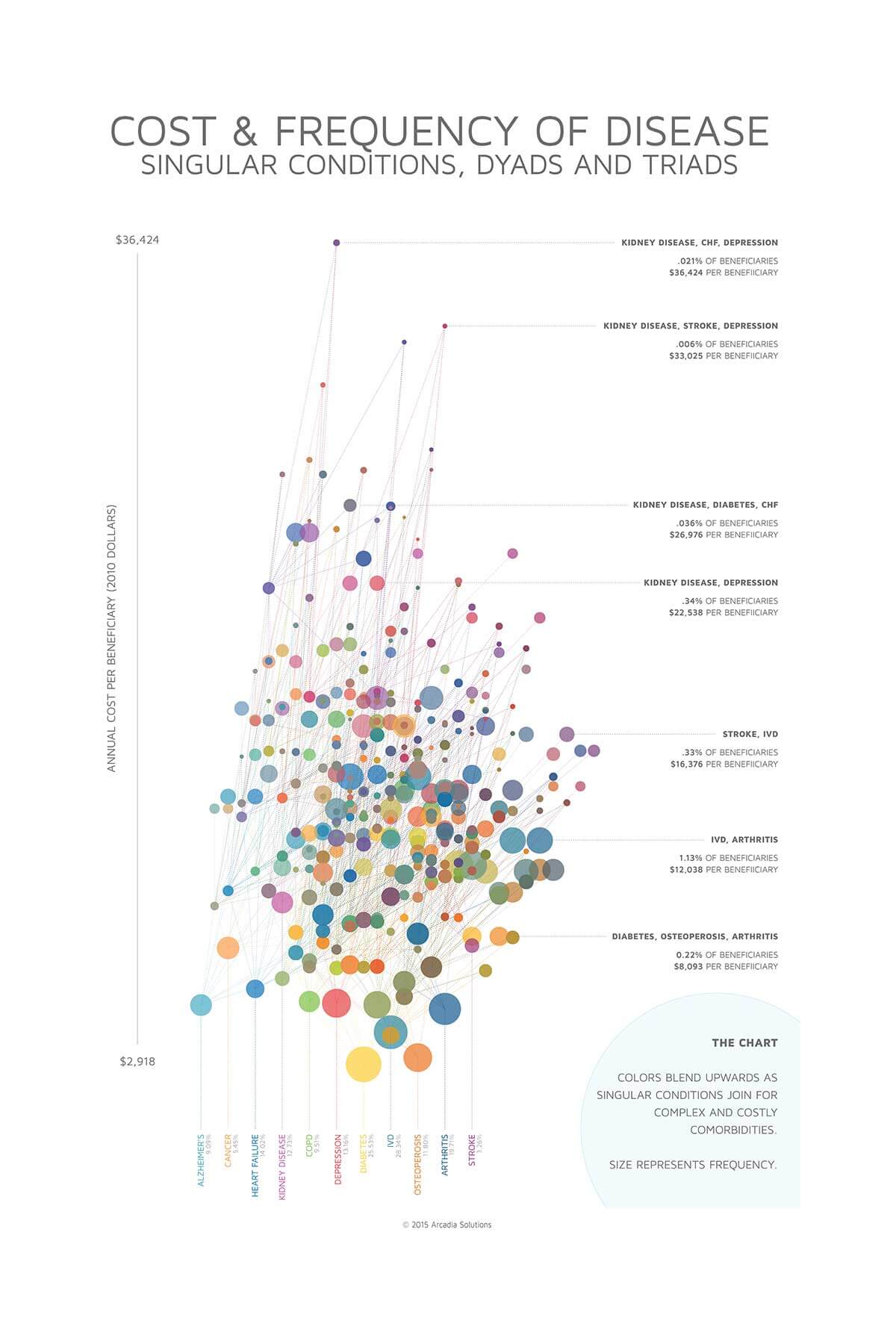 The total cost of health care services for any individual is influenced by many factors, including age, sex, and location. However, the presence of chronic conditions, such as diabetes, heart disease, and depression, has an overwhelming effect on the cost of care and utilization of healthcare services for individuals from all walks of life.
This force-directed bubble plot, based on the 2012 CMS Chronic Conditions Public Use File, presents beneficiary counts and average Medicare payments by combination of eleven different chronic conditions: Alzheimer's Disease and Senile Dementia, Cancer, Heart Failure, Chronic Kidney Disease, Chronic Obstructive Pulmonary Disease, Depression, Diabetes, Ischemic Heart Disease, Osteoporosis, Rheumatoid Arthritis and Osteoarthritis Arthritis, and Stroke and Transient Ischemic Attack.
By examining the rapid rise of these more complex, co-morbid cases, we can see, in striking detail, the dramatic toll co-morbidities take on patients and on the entire healthcare system.
Explore a deeper analysis of this data visualization.
Authors
Nick Stepro
Michael Simon
Details
D3.js SVG, with Illustrator.
Data extracted from 2012 CMS Chronic Conditions Public Use File.
To request a high-resolution version of this data visualization — suitable for printing — please fill out this short form: