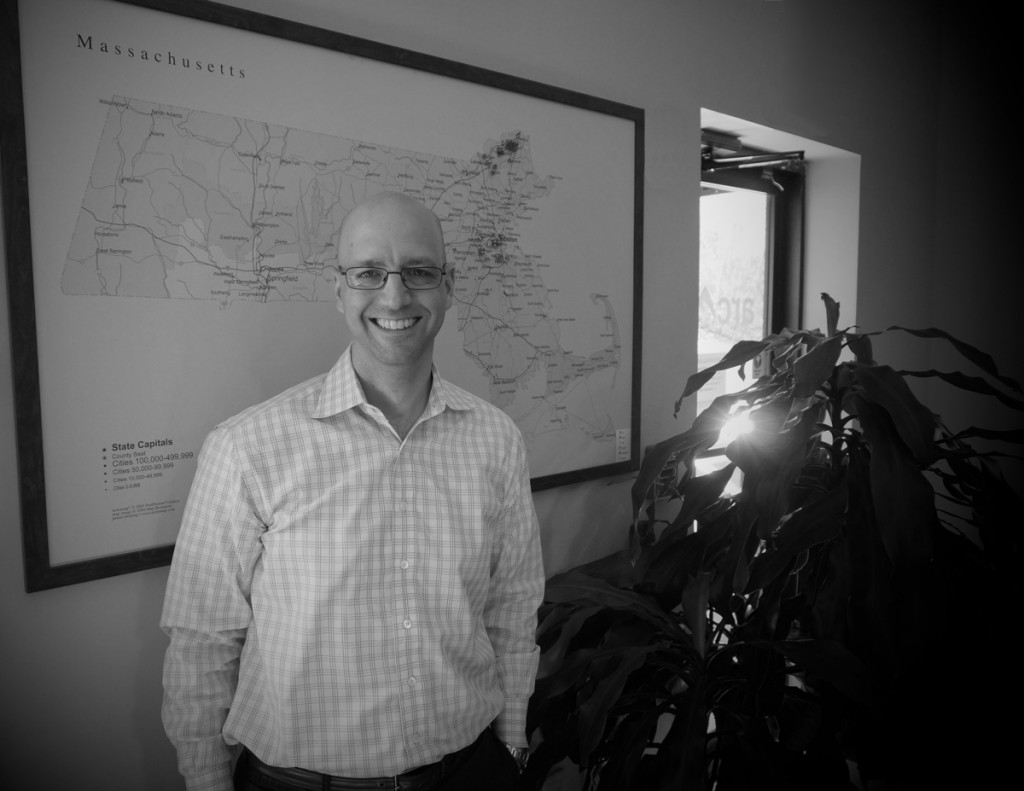 "I really love the people I work with and the people on my teams. Many of them are like family to me, as we have worked together for more than 15 years.  I truly enjoy watching them grow and become successful here."
– Bob Dupuis
We're growing rapidly and always looking for innovative, collaborative Arcadians to join our family.   We asked Bob Dupuis, our vice president of transformation services, to tell us why it really does feel like he has a family here.  If Bob's story inspires you, check out our careers page. 
 How long have you been at Arcadia, and what do you do here?
I celebrated my 16th anniversary in January.  I started at Concordant, an EHR implementation and support company, and then became an Arcadian five years ago when Arcadia acquired Concordant to bring clinical expertise and strength to Arcadia's existing data capabilities.   Since then, our organization has transformed from a consulting firm to a product company focused on EHR data aggregation, analytics, and managed care.
We now have four lines of business that work closely together, and I am responsible for two of them: Transformation Services and Managed Services.   In Transformation Services, we execute projects for clients who need very specific help and expertise getting to their desired outcomes – EHR go-live support, EHR optimization, and support for large enterprise initiatives.  This is tightly tied to our Analytics line of business, because any data analysis starts with people entering data into the front end of an EHR.  If data are not inputted well in the right place in the right way, it becomes much harder downstream to get the quality data we need to be successful and earn the trust of our clients.
Managed Services – which is different from managed care – focuses on in-clinic EHR support.  We provide Tier 1, 2, and 3 escalated support for existing EHR implementations, as well as outsourced IT services. Most clients are very long term – some have been with us for 8 to 10 years.  Some have transitioned to being very important strategic customers on our Arcadia Analytics platform as well.
One very large IDN started as an EHR implementation customer, then became a managed services customer, then hired us to aggregate data from across many, many EHRs – and we are now transitioning them to utilize the full suite of Arcadia services.    When we first started working with this client, they were one of the first to host an EHR back end in a private cloud.   This was pretty unique at the time and very much a leading architecture in the industry – it is now par for the course.    They are one of the best customers you could ever have – it's a true long term partnership.
What's kept you here for 16 years?
We have been through a tremendous amount of changes over the last 5 years starting with the initial merger, but through it all one thing has remained constant – we have passionate, caring, driven, smart people. I really love the people I work with and the people on my teams. Many of them are like family to me, as we have worked together for more than 15 years.  I truly enjoy watching them grow and become successful here.
It is not only the folks I work with but the ones I work for as well – I have been lucky throughout my career to work for a number of people who took the time to help me become a better manager, leader, and person.    I have also had the opportunity to play different roles and problems to solve throughout my time here. These new challenges keep things fresh and exciting.
To me, it's pretty simple for any job: Do you like who you work with?  Are you growing as an individual?  Do you have a sense of purpose and meaning?   If you do your job well and work hard, success will come – but those three things are the most important elements to being happy with what you do.
Are there any awesome moments that stick out over the past 16 years? 
This may sound counter-intuitive, but my favorite moments at Arcadia are when things go wrong: to watch people come together as a team to solve the problem, have honest conversations, admit mistakes, and put together a plan with a customer to ensure that issue never happens again.   My awesome moments are all focused around how we operate as a team in crisis situations.
It's easy to work as a team when things are going well – but when things aren't going well, you really see what kind of team you are.    Mistakes will happen, and things won't always go right – but it's how you respond as an organization and as a team that matters.  You need to step out in front of things and be candid and honest with your team, your leadership and your clients – and that's what we do.
What awesome thing has your team done recently?
The one that sticks out is the customer satisfaction survey we recently did for Managed Services – we got only one negative response.  This is very impressive, and shows the hard work and leadership in that team, bottom to top.   Customer satisfaction is a critical success factor for any organization – and to see this team achieve this level is so awesome.   The folks managing that group have really stepped up and grown into being leaders and managers, focusing on performance and making difficult decision when required.   Watching them get their legs under them, figure out what's important in managing a team, and make sure everyone's rowing in the same direction… it has been awesome.
 We've also gone through a process with a team of leaders from across the organization to think deeply about our culture and what really matters to us as a company.   I like our outcomes, but my favorite part was the process. I got to watch folks go from where we started – a group of people who may not have worked closely together before – to a collaborative leadership body that operates as a team, is not afraid of candid conversations, communicates well, and is full of people who jump in to volunteer.    The outcomes will be awesome – and I feel confident this group will provide the sustained support our cultural initiatives will need to have the impact we want in the organization.
 Looking into the future, what are you most excited about?
We do what we do better than anyone else.  We have the best user experience of anyone.  And we have an awesome opportunity in front of us as the market starts to figure itself out.
Where we are and where the market is will soon start lining up – and that is the moment where we will need to be ready.  We are focusing on operational excellence and scalability so that when the flood gates open, we will be able to capture the opportunity.  For a company with our proven results, this will be huge.  We have the right people, and I am very, very confident in our ability to do this.