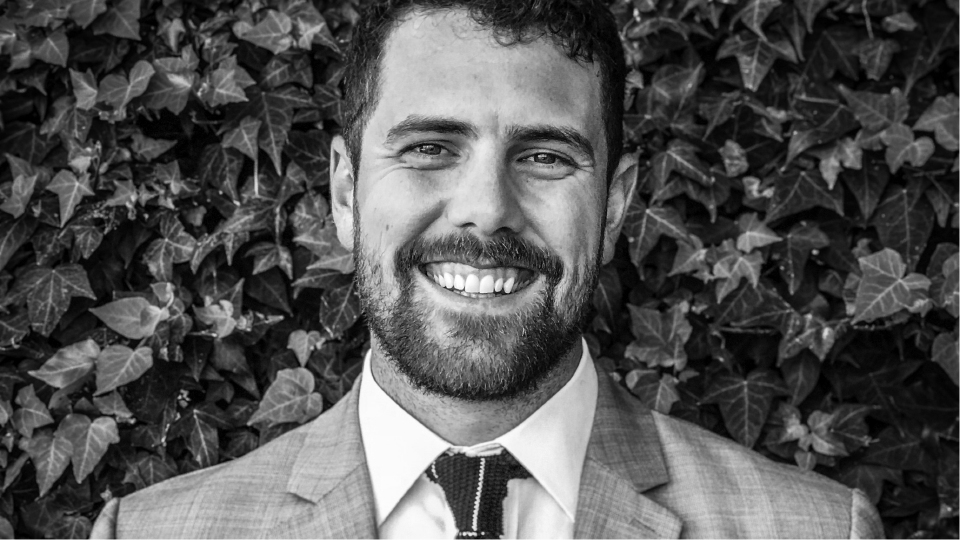 "We have a product that is the best in the business, we can come in and implement it, and we know how to make our customers successful using it.  This makes us a trusted partner for customers coming on board for the first time, and it has cemented our relationships with legacy accounts who have seen us double down on what we're good at.  The maturation of our technology is incredible."
– Duncan Stephens, Customer Success Manager at Arcadia.io
Duncan, you worked at Arcadia several years ago, left for some exciting and successful entrepreneurial experiences, and then recently returned.  What made you become a "boomerang"?
For all of us who have left and come back, it comes down to how connected we feel to the people here.  I was first introduced to Arcadia by some folks I had met in Seattle, and I was really impressed by them: they could command a room, they were the smartest people in that room – and yet they were humble and approachable.  I wanted to work with them, so I left one of the very large EHR vendors and came on board to this small, agile company, doing work that was intellectually exciting and challenging.
After a few years, I had an opportunity to take a swing at a health start-up, which then got acquired.  I worked for that company for a couple of years, and then by pure chance ran into a couple of Arcadians in the Salt Lake City airport.  We had a great conversation, and I just thought, "I miss these folks. They are doing cutting-edge work in the industry and killing it."  My interviews confirmed what I already knew: Arcadia is doing really cool stuff at the leading edge of population health.
Seeing the incredible work that had been accomplished by the team during the four years I was away made me want to boomerang back.
What's been different for you this time around? 
It feels like a new drum is beating behind everyone's desk.  Everyone is so focused on our growth and on being scalable, executing consistently successful implementations, and delivering an exceptional product as we grow rapidly.  We want to set, meet, and exceed expectations for our customers.
We have a product that is the best in the business, we can come in and implement it, and we know how to make our customers successful using it.  This makes us a trusted partner for customers coming on board for the first time, and it has cemented our relationships with legacy accounts who have seen us double down on what we're good at.  The maturation of our technology is incredible.
What makes you most excited about our tech?
Well, it's amazing that we can take this huge, complex initiative that is value based care, and then present so much meaningful information about a healthcare organization's performance in a slick, intuitive tool.  You can go from a 50,000-foot view across a health plan and drill down into a practice, measure, and patient, get a holistic view of that patient and all their care on one screen, and then jump right back to that administrative level.
If you are an analyst, you can roll up your sleeves and really dig into the data without worrying about breaking anything.  End users really appreciate the time and effort we have put into making our tools visually appealing – Arcadia Analytics is so much more inviting than other analytics platforms I have seen.  We've invested in some cool tools to monitor and address data quality, too.
Our product team is still whiteboarding new ideas and turning out new apps that our clients are so excited about.  I think that speaks to our experience with the healthcare industry; we recognize that the more you put in the way of people getting things done, the more frustrated they become, so we focus on making data actionable.  We're not taking the foot off the gas at all in terms of product development.
Can you share more about your current role?
As a Customer Success Manager, I get to embed myself into our customer's operations.  For the customers I work with, I am the main point of contact to discuss all things Arcadia.  I can be an escalation point, and I can interpret frustrations – or aspirations! – for the rest of the Arcadia team.  I communicate and advocate for customers back at Arcadia so that we can help them drive the outcomes that will make them successful in value based care.
I am onsite with our customers more than I am in the Arcadia office.  We become part of our customer's teams, and we focus on making sure they are successful.  Dedicating resources like this is a huge investment on our part, but being there shows we are in it for the long haul.  We're not going to throw something in and nickel and dime our customers every time they want to make a change.
And you also collaborate cross-functionally with teams back at Arcadia – what has that experience been like? 
We're such a focused product company, and we're really good at what we do.  Our highly specialized, highly trained teams operate with precision – but we have also done so much cross-training that at any point someone can pivot to another capacity to assist another team in getting something done.  You might get pulled into a production support call to develop a plan because you have additional context or lines of thinking that might be helpful to solving a problem.
I can pull in folks from product, engineering, and implementation teams to make sure we hit our targets.  It's really cool to watch all of these highly-skilled folks collaborate to figure out a problem and then go execute on a solution.
What advice do you have for someone considering applying to Arcadia?
You should not apply to Arcadia if you are intimidated by not being the smartest person in the room.  We have industry leaders who have been doing this a long time, and brilliant people who are new to the field but ask incredibly perceptive questions.  You have to be comfortable with being surrounded by amazing people who will push you to do great work.
But if you think it would be boring to work somewhere where you didn't get challenged, we might be the place for you.  We are a super dynamic, fast-moving company – sometimes it feels like being handcuffed to a rocket ship!
At our annual industry event, our CEO Sean Carroll described our customers as being "pioneers in population health."  We are great at what we do, and at helping customers navigate unknown challenges.   Sean says, "trust the process, trust the people," and I really believe that.  When things go wrong, you know everyone has your back and that makes any problem manageable.
Want to work with Duncan?
Please visit our careers page to learn more about Arcadia.io and check out our current openings.