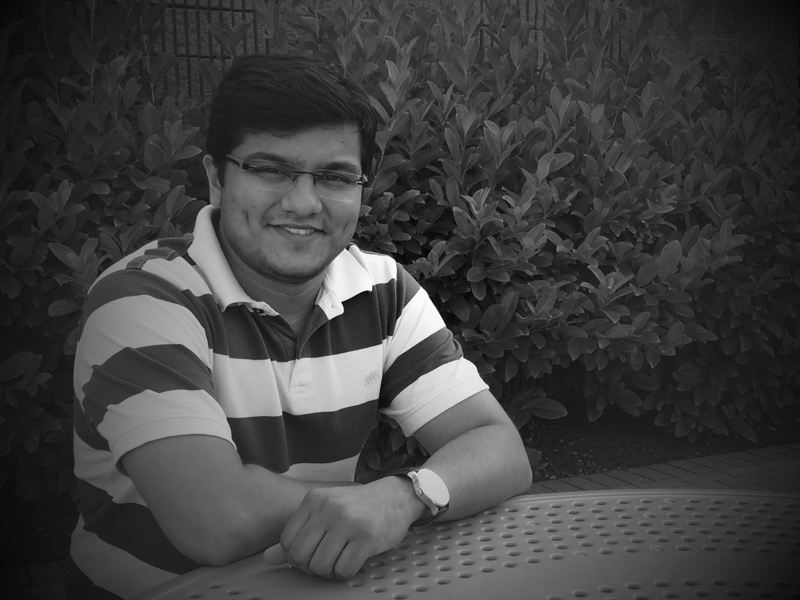 "At my previous company, they had fixed rules about how you could ask questions to someone higher in the organizational hierarchy or on another team.  Here at Arcadia, all you need to do is walk up to anyone and ask them your questions.  Everyone is friendly and eager to help you.  Really, this open culture is awesome."
– Pranav Parchure
Arcadia Analytics is used by a diverse range of clients across the country – from multi-billion dollar health plans to small, rural primary care practices.  A dedicated Product Support team of technical data analysts is focused on making sure that each organization can get the most out of its data.  We previously profiled Steve Gershman, who manages that team – and now we're talking with team member Pranav Parchure.  You can read about other awesome Arcadians here.  If their stories inspire you, please check out our careers page.
How long have you been with Arcadia, and what do you do here?
 I have been with Arcadia for one and a half years now.  I work as a Technical Data Analyst on the Product Support Team.   We have a great mix of people with different areas of technical expertise.  Some of us are focused on our Data Connect product, which extracts really rich data from EHRs and claims data sources, and some of us are focused on our Data Warehouse and Web Portal, which make that data useful to our clients.   Together, we support all our customers who use our Arcadia Analytics platform.
We are responsible for triaging product-based issues.  For example, maybe we need to modify measure weights for a given client.    Or maybe a workflow changed at a practice, resulting in providers recording data differently in the EHR.   We would accommodate this workflow change by updating our connector to pull data in from a new location in the EHR database.
What is an awesome thing your team has done?
In just 6 months, the Product Support Team has completed a big cross-training effort.  About 90% of team members are completely cross-trained.   To make it fun, we have a "Superhero Challenge" that encourages us to build or improve our skills.   This challenge has brought us closer as a team – each one of us has had to learn from someone else as well as teach a teammate our own area of expertise.
What is your favorite part about Arcadia's culture?
Our open culture is the thing I like best about Arcadia.  At my previous company, they had fixed rules about how you could ask questions to someone higher in the organizational hierarchy or on another team.  Here at Arcadia, all you need to do is walk up to anyone and ask them your questions.  Everyone is friendly and eager to help you.  Really, this open culture is awesome.
What advice would you give someone considering working at Arcadia?
It's a once in life time opportunity – grab it! There are many opportunities to grow, and everyone helps you in this.  People like when you ask questions rather than just keeping to yourself.   The Datathon gives you a chance to play – to explore interesting questions using healthcare data to create all kinds of useful and fancy graphs.  The work culture is just AWESOME.
The Arcadia Healthcare Datathon is our attempt to merge the energy and innovation of a hackathon with our love of data, and of making data insightful and beautiful.  Last year, the ideas that came out of our Datathon event inspired many of the final data visualization pieces you can see in our 2016 Data Gallery.  Like Pranav, we can't wait for this year's Datathon!