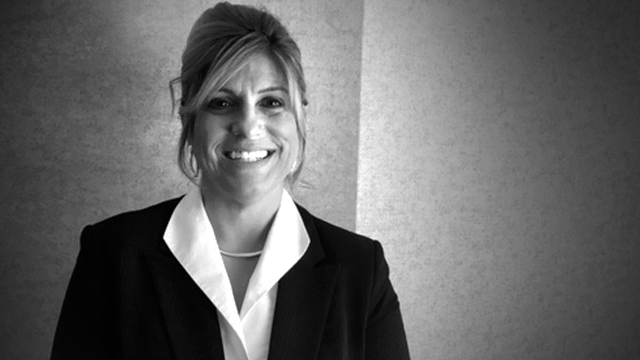 "Unwavering organizational commitment to excellence is a key part of who we are.  As a leader at Arcadia, it is my responsibility to nurture a culture where Arcadians can strive to do their best possible work and feel appreciated."
– Victoria Gallardo
Arcadia provides direct support for managed care contracts covering over 70,000 members – we do everything from financial analysis to complex case management.  Success requires carefully orchestrated collaboration between teams ranging from nurses to IT engineers – and Victoria Gallardo is at the heart of it all.   Currently our vice president of managed care operations, Victoria has been with Arcadia for 19 years.   If her story inspires you, please check out our openings on our careers page.
How long have you been with Arcadia, and what do you do here?
Looking back, I can barely believe that I have been at Arcadia for 19 years.   On the one hand, it feels like time has flown by – but on the other, it feels like I have been part of this incredible community for a lifetime.
I started my career here at Sage, and had a number of different roles there – from Credentialing Coordinator to Client Business Manager.  When Sage was acquired by Arcadia, I was the COO, Managed Care.   I was deeply involved in the integration of the two companies.
Now that we have really brought the two organizations together – both operationally and culturally – my focus has shifted.  As the Vice President of Managed Care Operations, I am responsible for overseeing the management for risk contracts between our physician-hospital clients and their insurance companies or government programs.  My responsibility is to explore the big picture, figuring out the best moves to approach our clients' challenges.
What's kept you here for so long – and through an acquisition?
I work for a company that has always striven to provide quality service and introduce opportunities for improvement to their clients.   That unwavering organizational commitment to excellence is a key part of who we are.  As a leader at Arcadia, it is my responsibility to nurture a culture where Arcadians can strive to do their best possible work and feel appreciated.
I enjoy mentoring and encouraging others to push themselves to the next level.  Recently we promoted 3 employees to managers, allowing me to build stronger leadership and training opportunities for our teams. We are making a lot of the corporate aspects of our business transparent to all Arcadians, which truly encourages and motivates them because they can see how the work in front of them aligns with our end state vision.
You have a lot on your plate – what's your secret to getting everything done?
To be honest, I have no secret and have not really perfected a process!   But what works for me is to sort my calls, emails and appointments in a three-tiered process.
1st Priority = Client & Employee- Related Issues
2nd Priority = Internal Operations
3rd Priority = Other
Our clients rely on us to handle very important aspects of their business, so it is critical that I – and all the Arcadians on our team – prioritize our clients' needs.   But I think it is equally important to prioritize the needs of employees.  We have amazing people working here, and I want to do everything I can to make our Arcadians successful so that they, in turn, can make our clients successful.
A big part of your job is leadership development – coaching the team of department directors who report up to you.  What's it like to be a director on your team?   
I hope that I can create an experience for my directors that is as incredibly rewarding as my own journey has been.   When you reach the point in your career where you are running a department, you generally have a fair amount of experience managing work processes and managing people.   So the challenges become different – how do you help a new manager have tough performance conversations?   How do you forecast a budget?   How do you pick your head up to think strategically about where we are going and how your department may need to evolve?
I have been fortunate to have had great mentors throughout my time at Arcadia – from people who helped me early on when I was an inexperienced manager, to people who have really helped me evolve into a leader within the organization.   I hope that I can pass on my own experience to the next generation of leaders.
You mentioned the challenge of having tough conversations – what advice would you give?
Listen, listen and listen.   There are often many sides to a story, so it's important to make sure you have all the facts.  It is important to really understand the context in which someone made a decision to do something.  Until you know where a person is coming from, you can't work with them to make a change or collaborate on a more productive path forward.
Your teams have been doing some really awesome things – are there any highlights you want to share?
We recently were able to completely rebuild a scorecard reporting function for one of our ACO clients, and we intend to roll this out to other clients as well. We developed a QI module that assists our clients with parsing through claims history, tracking all of our clinical data gathering efforts, readily identifying members in need of outreach, and providing tier tracking measurements at both the network and individual provider levels.
Another recent awesome thing – we've recently improved our ability to learn from audits in our claims department.  Our technical and claims processing folks collaborated to develop a system to audit "set to pay" claims prior to that week's check run –  looking specifically at the accuracy of the financial and procedural aspects of those claims.  Now each person who processes claims receives a weekly score card showing specific errors.   Not only is each Arcadian getting regular feedback that is frequent, specific, and actionable – but we can identify opportunities for coaching the whole team on frequently-made errors.
We are always looking for ways to become more accurate and more efficient; we have already executed many projects in 2016 that relate to improved workflows, and increased audit capabilities.  We try to foster a culture of innovation at Arcadia – whether it be technical innovation, or process innovation.    As a leadership team, we are actually trying to carve out dedicated innovation time for every Arcadian, every month.   During this time, Arcadians will be able to collaborate across teams to work on ideas they have that are not directly tied to their daily responsibilities.  Arcadians in our Analytics line of business have done some awesome things during Innovation Days, and we are excited to expand that to our Managed Care line of business.
What do you like most about the culture at Arcadia?
Ongoing development is always a priority.  Arcadia is committed to leading the way.   I really love our "lunch and learn" culture, where subject matter experts from all domains present engaging talks on everything from cloud computing to end of life care.   Arcadians get to connect during the lunch hour, learn, and talk about a topic with an expert.
What are you looking forward to as our company grows?
Introducing an explosion of data to as many healthcare organizations as possible and then helping them understand what it means and what to do with it.   Of course, as we grow there will be more and more opportunities for our employees.   Arcadians will be able to prosper and take on new responsibilities.   I am excited about new chances for us all to pursue career growth, professional growth, and personal growth.
What advice would you have for someone interested in joining the Managed Care line of business?
If you have a passion for learning, teaching, population health, innovation participation, data aggregation, and working with others that share your passion for improving the future in healthcare, this is where you want to be.