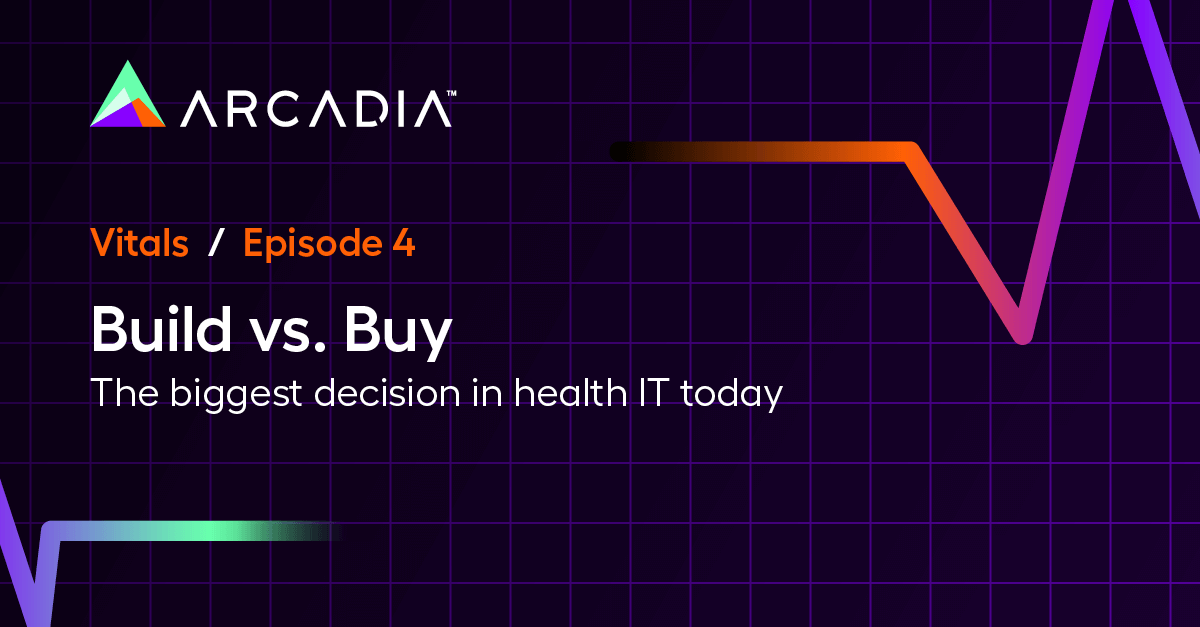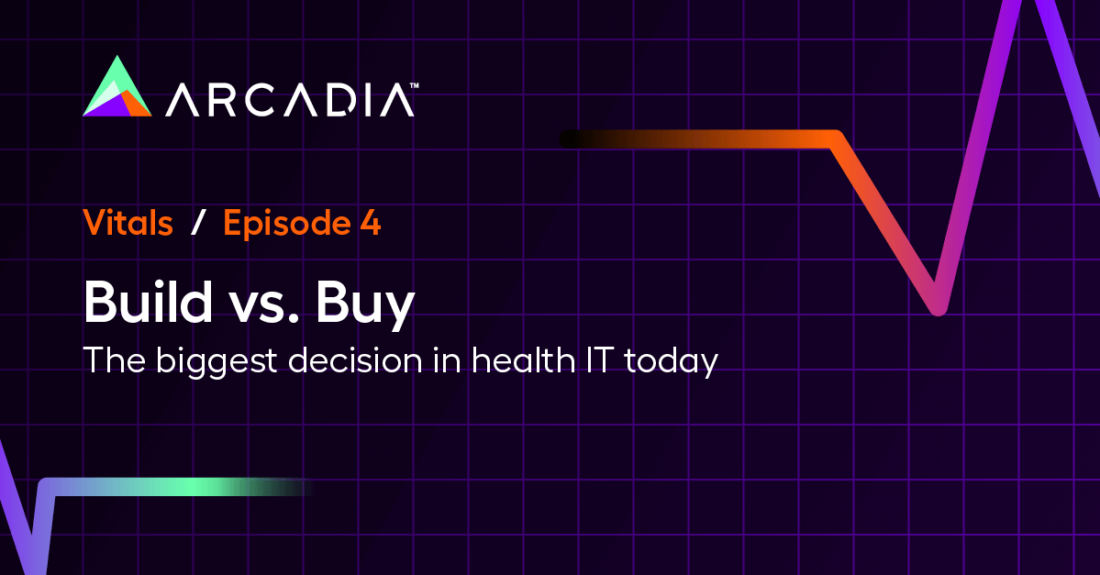 It's a big decision — The build vs. buy debate in health IT often creates rifts in board rooms across health systems. But as we barrel toward the realized promise of digital transformation in healthcare, it's important to unify our strategy for the benefit of our patients, our providers, and our bottom lines.
Let's bridge the gap between leadership and take a look at how decision-makers in healthcare, data, and IT are approaching the build vs. buy debate.
Join Arcadia to learn best practices for evaluating healthcare data platforms and the tradeoffs between building vs buying. Michael Meucci, COO at Arcadia, and Scott Samways, Vice President Information Technology & Health Informatics at BILH, will discuss key cost considerations, board room points of contention, and the actual technology stack needed to be successful when putting data to work for healthcare.
Attend to learn:
Key cost considerations in the build vs. buy debate for healthcare data platforms.
What your strategic, financial, and technical healthcare leaders are saying about build vs. buy.
The top capabilities your healthcare data platform needs to actually be successful under various payment models.
Available now
Why is build vs. buy so important for the future of health IT and healthcare data analytics
Approximately 30% of the world's data volume is being generated by the healthcare industry. A single patient alone generates over 80 megabytes of data each year. This data holds incredible promise for improving the quality and cost of care, but putting this data to work places tremendous operational stress on healthcare organizations (HCOs).
Hospitals typically produce 50 petabytes of data annually with as much as 97% of that data going unused. To make full use of their data and keep pace with the market, HCOs are investing in healthcare data platforms that can complement their existing IT strategy. But they are faced with a critical decision: do they build it, or buy it?
Meet the speakers
Scott Samways
VP Information Technology & Health Informatics
Beth Israel Lahey Health