Accountable care organizations (ACOs) are built on quality, the promise to deliver the very best to their communities in an economically sustainable way. It's no easy task, but risk plays an essential role in increasing revenue without compromising care.
A system can start with obvious expenses: low-hanging fruit like emergency department visits or hospital readmissions. But to remain on the cutting edge, ACOs must capitalize on other opportunities that might be hiding in plain sight. The key to identifying those? Data analytics.
Below, we look at why they're a significant tool in a healthcare network's longevity, and how you can harness them to outpace the competition and remain on the cutting edge. Read up on the key lessons we've discovered over years of collaboration with ACOs, and if you want a deeper dive, download our white paper for the full story.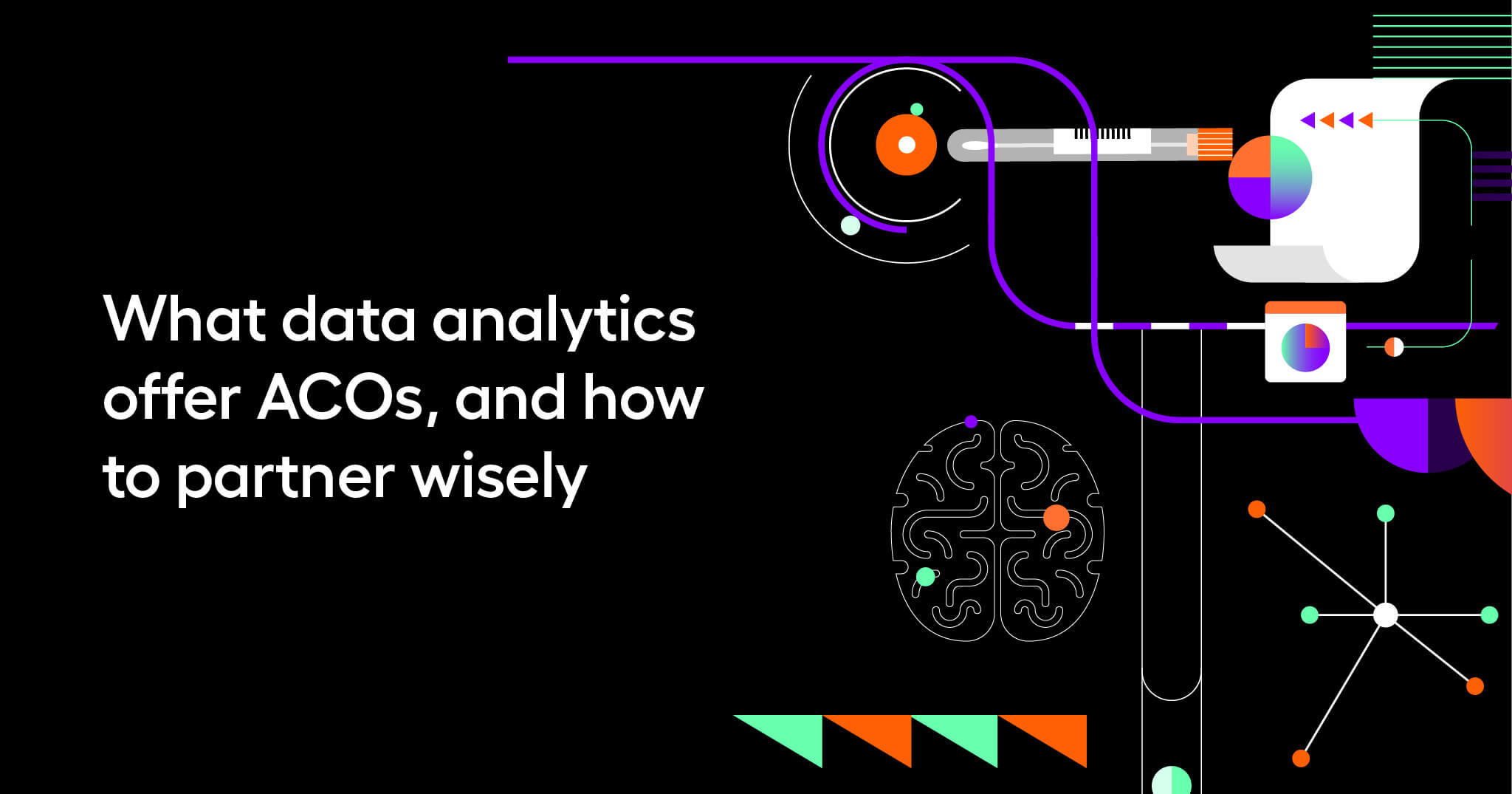 What data analytics offer ACOs, and how to partner wisely
A single patient can generate over 80 megabytes of data per year. Multiply that by tens of thousands of patients served and it's obvious that ACOs need a solid infrastructure. A foundational dataset, data driven workflows, and enhanced analytics give administrators the dexterity to take stock and make evidence-backed decisions.
Your dataset and analytics help identify opportunities that become actionable insights and refined workflows. From there, you can shape provider behavior and determine if those modifications — like alternative chart prep or patient screeners — produce hoped-for results. Data analytics doesn't just help with goal-setting: it benchmarks every step of the process.
When it comes to data analytics and data vendors, you can build or you can buy. We recommend the latter. Why? Because you skip the onerous, expensive process of hiring and training an entire team. We recommend conducting a thorough assessment of your organization, especially considering the technological staff necessary to build, maintain, and enhance the system.
Many of our successful ACO partners opt to devote their resources to their area of expertise: providing care, and leaving the technology to an experienced external vendor. Better yet, when you work with an experienced partner like Arcadia, you benefit from our decades of experience and lessons learned in the course of advocating for other successful ACOs.
You can make this decision step-by-step, using a few basic criteria.
Determine the level of support and partnership you need to accelerate your path to value. Is there already data expertise in-house, or are you building with a lean team?
Evaluate your internal analytics capabilities in terms of expertise and speed. What's there, and what's missing?
Finally, build (a team of data analysts you hire, train, and retain) or buy (the expertise and services of a data vendor)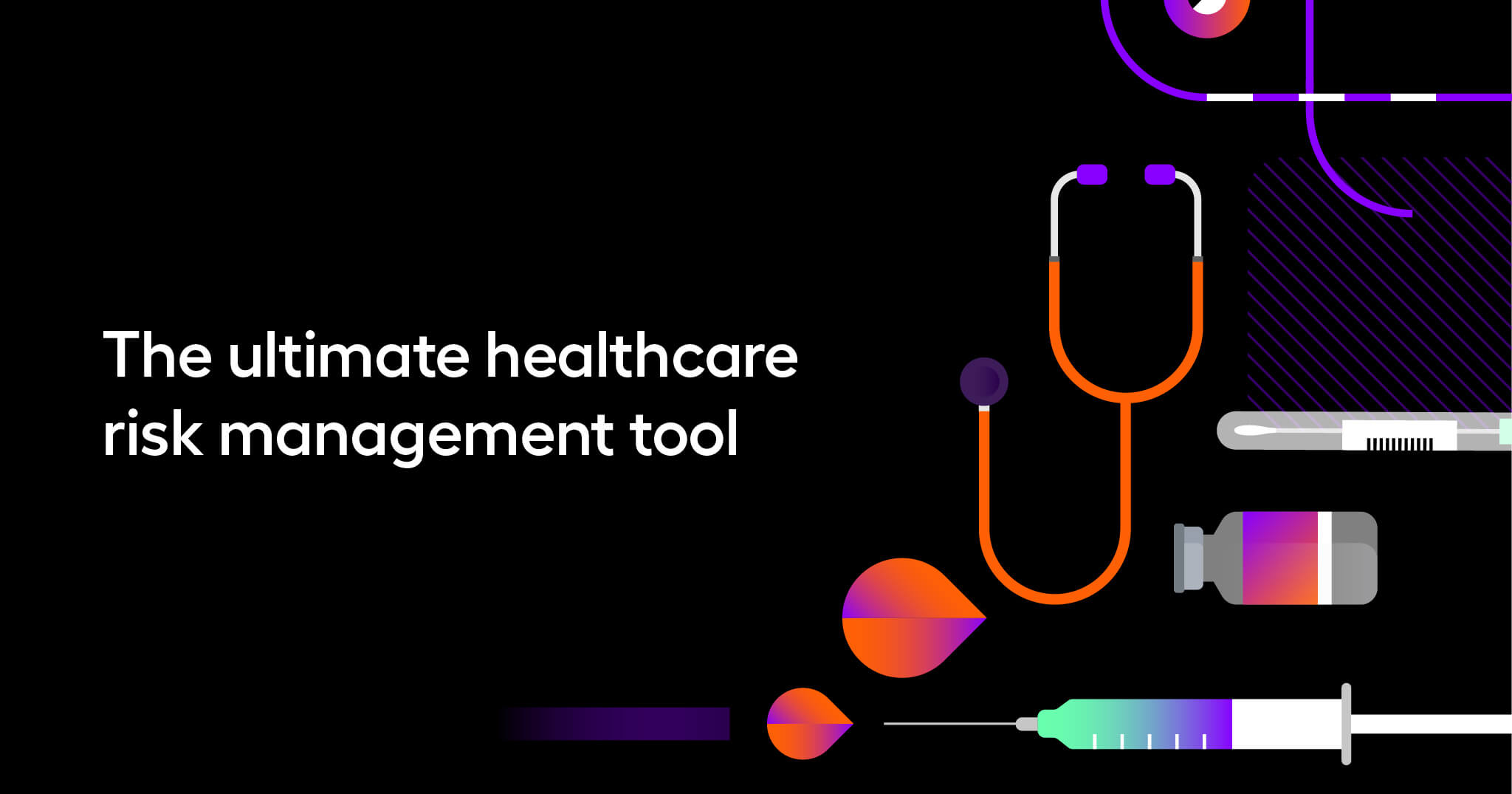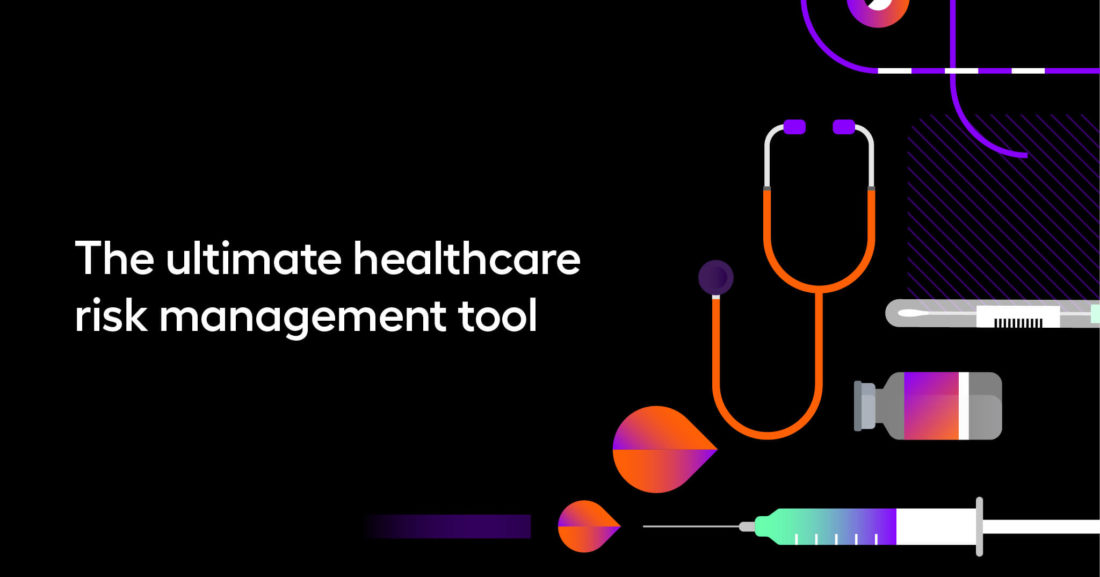 The ultimate healthcare risk management tool
Risk can stop pioneering healthcare systems in their tracks, but it doesn't need to. When wielded correctly, risk-based contracts stand to put money back in your ACO's pockets and encourage proactive, whole-person care. In this way, data analytics is healthcare's greatest risk management tool.
In practice, this looks like:
Data that informs when and how to take on downside risk, supporting more effective negotiations for contracts
Identifying opportunities for initiatives at the population health level, combatting social determinants of health (SDoH)
Measuring how your programs and infrastructure operate financially and clinically, and eliminating any inefficiencies
Providing reports that support well-aligned performance incentives — your ACO's leaders set goals, and data measures them, encouraging buy-in from everyone at every level
The contextualized data we pull from numerous sources — including EHRs and claims — form a vista that's both sweeping and full of detail. That's by design. For an ACO, the ability to focus on both the individual patient and the larger population is essential.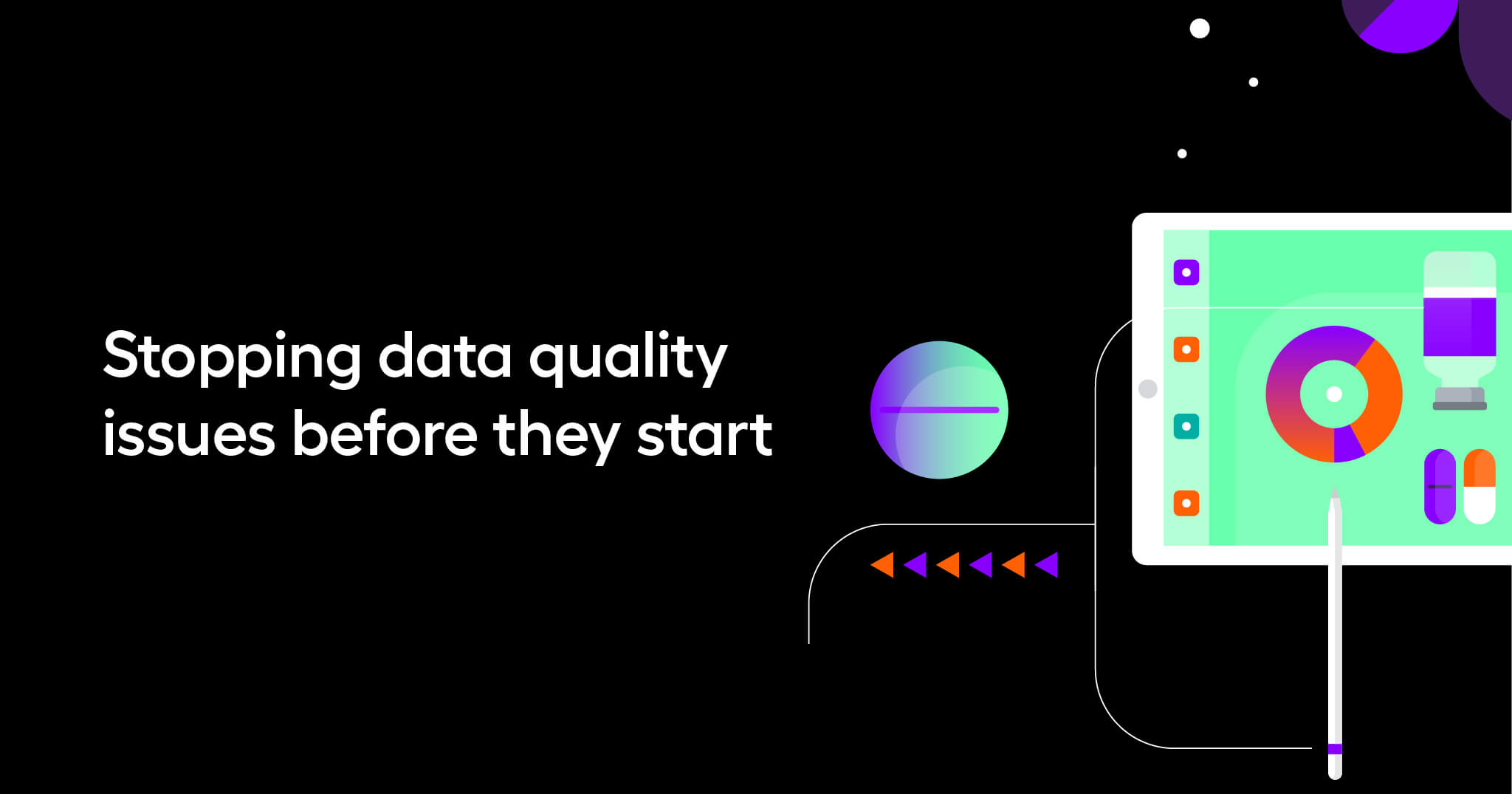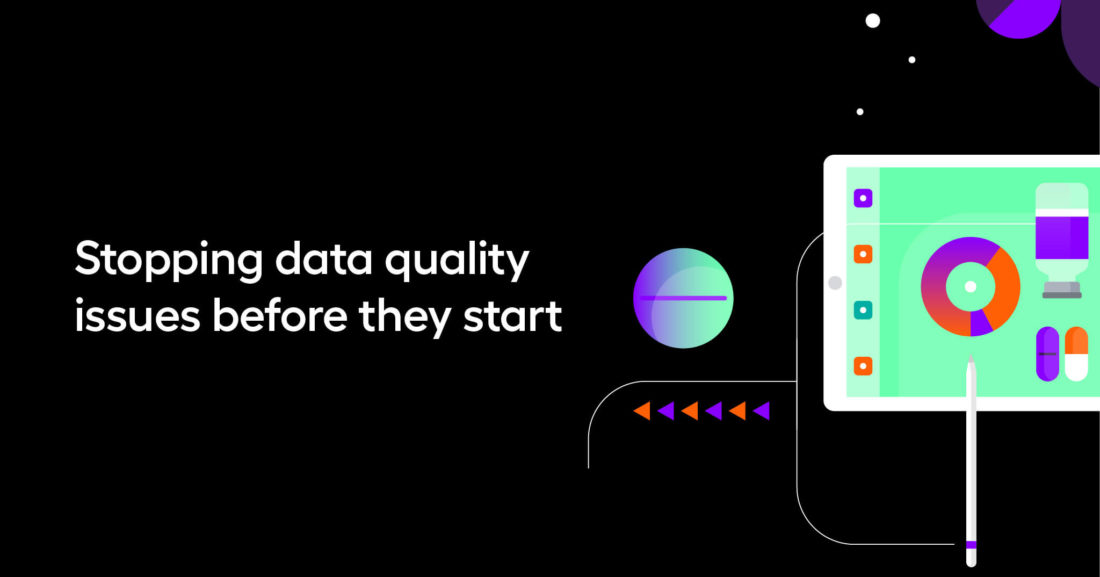 Stopping data quality issues before they start
To prevent data quality issues, it's helpful to know how they usually manifest. In general, high-quality data depends on correctness, completeness, integrity, validity, and relevance. When one of those is missing, it may present as:
Masking of sensitive diagnoses and procedures
Omission of critical data fields
Format changes when new elements are added or processes change
Missing in-network and out-of-network indicators
Time period variation in historic claims data.
Preventing these outcomes takes a village of healthcare data enthusiasts and the buy-in of everyone in your network, from providers to CEO. A CIO might catch a recurrent issue at a high level, but a clinician can align others in their location, before it snowballs. On the data analytics side, we abide by the following rules of thumb:
Verify on-time and complete delivery
Monitor data sources and ensure inbound data telemetry is run immediately
Audit data quality to ensure it matches expectations set in your contract
Negotiate the way you report and escalate discrepancies
Resolve errors proactively to build trust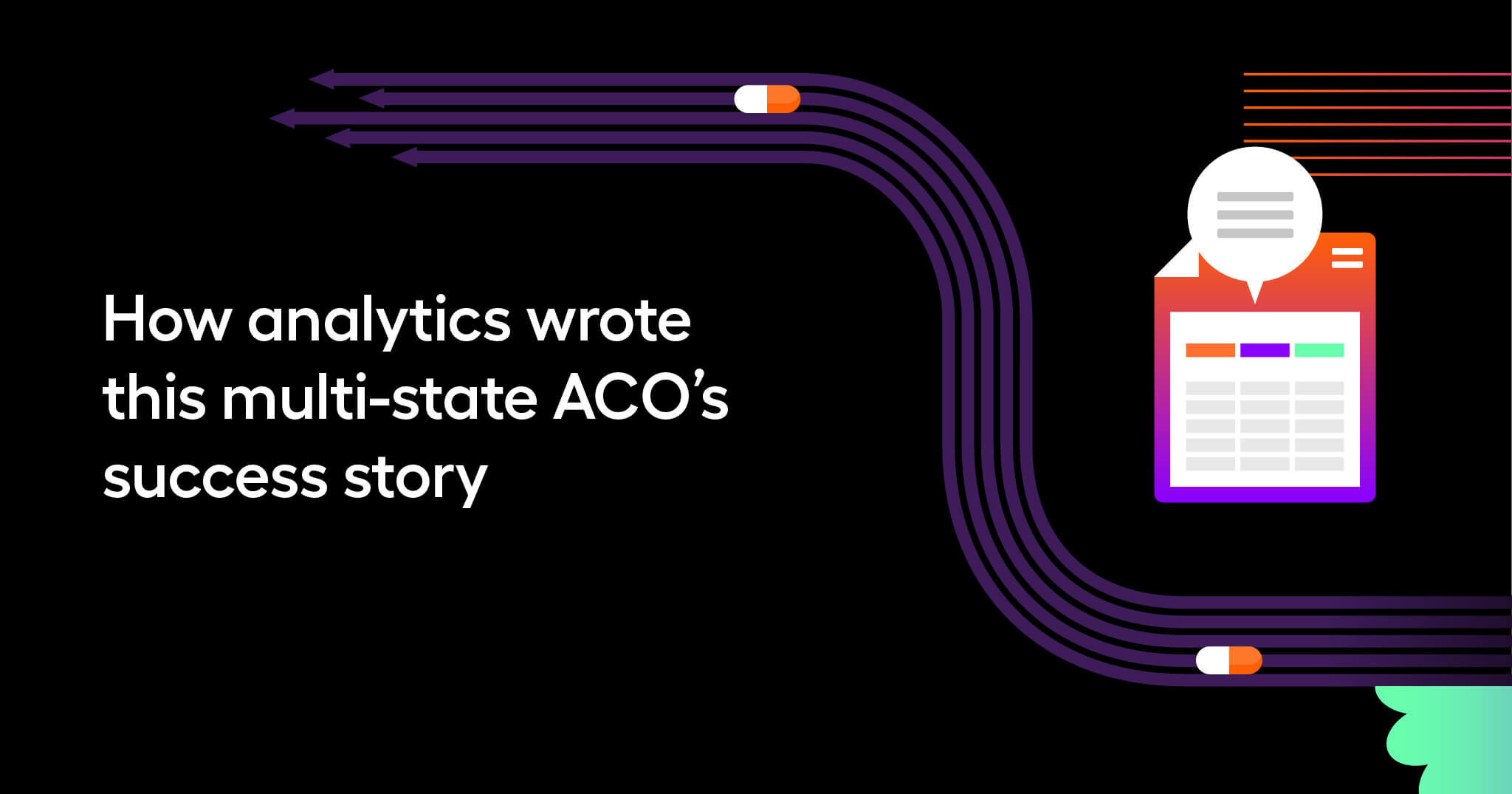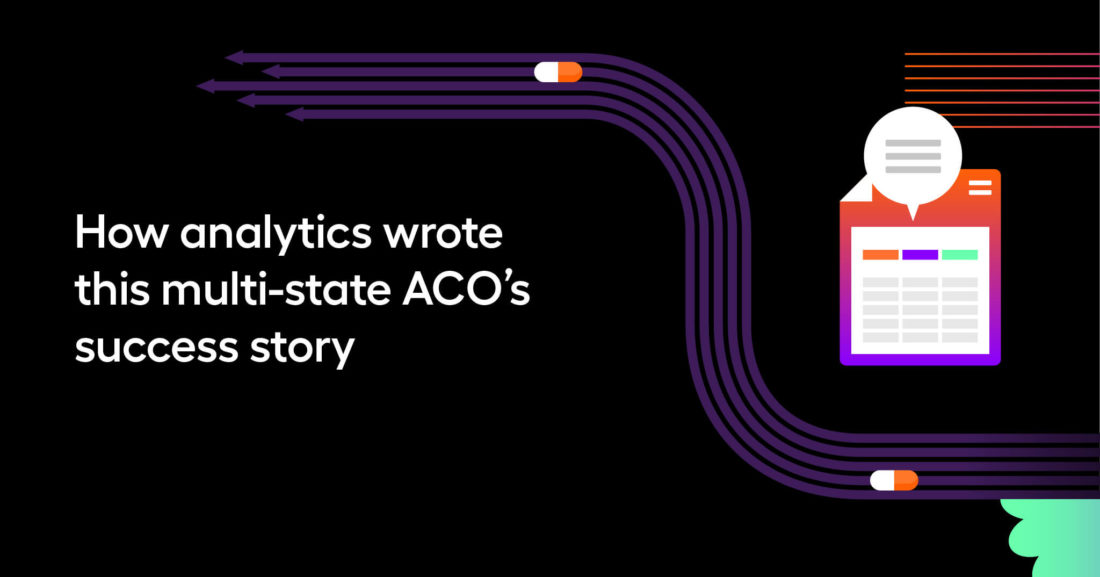 How analytics wrote this multi-state ACO's success story
Data alone is powerful, but data that catalyzes real change? It's something to behold.
When we partnered with a multi-state ACO, they wanted to prioritize use cases where data should drive workflows. A major example was active management of patient attribution, which is critical for success in accountable care. That's information like who your patients are, where they are, how sick they are, and what services they need to achieve optimal outcomes. It's context that can be the difference between mediocre medicine and excellent, holistic care. 
Enhanced analytics provided actionable insights. Over five years of collaboration, Arcadia's analytics team and our partner ACO generated scorecards that providers and care teams used to see how workflows improved health outcomes.
As the organization progressed deeper into their risk journey, we added critical data related to disease burden capture and coding gaps. In this age of virtual care, telehealth, and remote physiologic monitoring, data proved essential for coordinated and comprehensive patient care. Finally, socio-demographic data helped providers understand the social needs of patients, which are important influencers of health outcomes.
The result? An increase of 30% in risk gap closure than appointments not utilizing the test workflow, and healthier people in this ACO's community.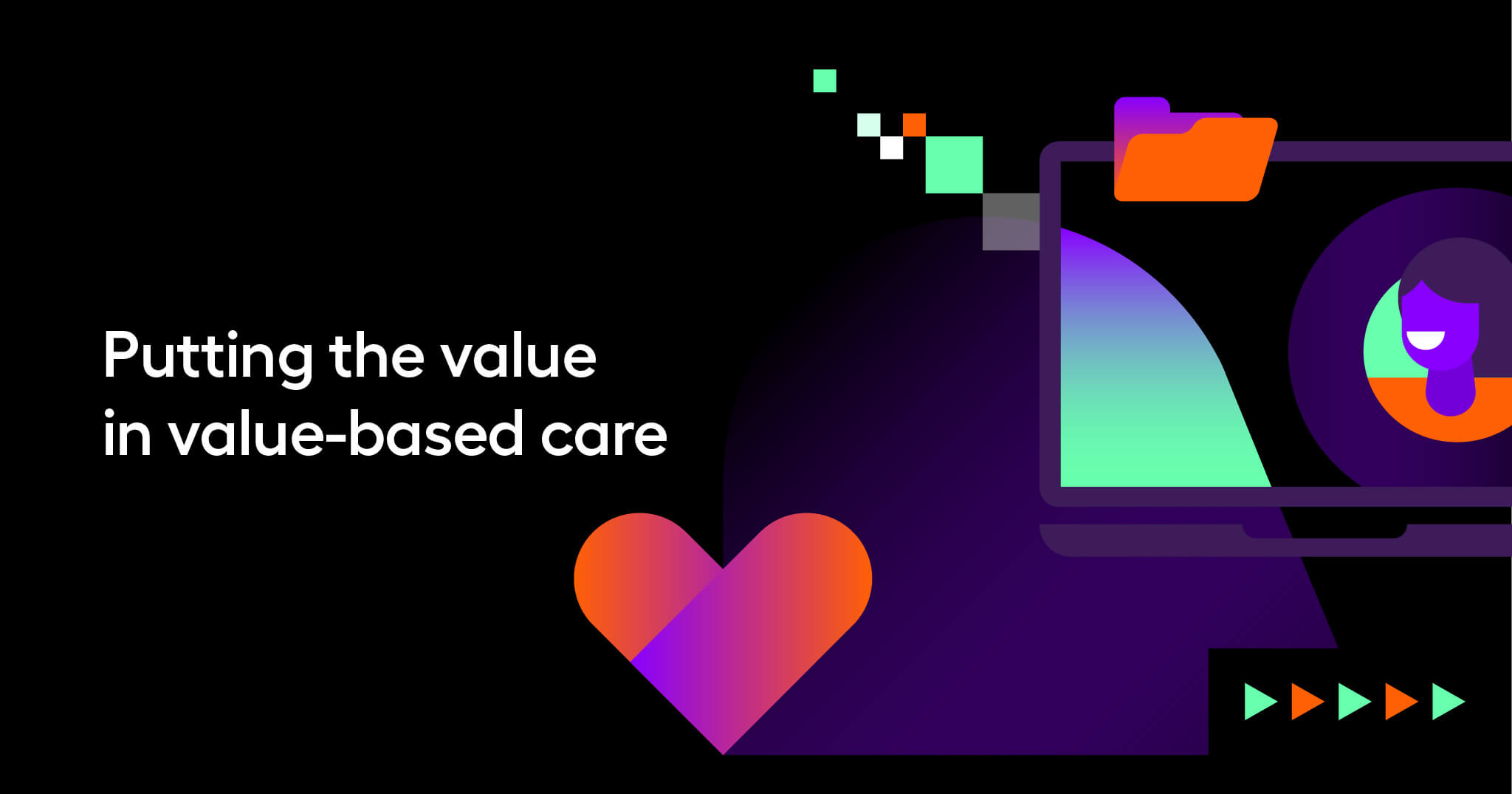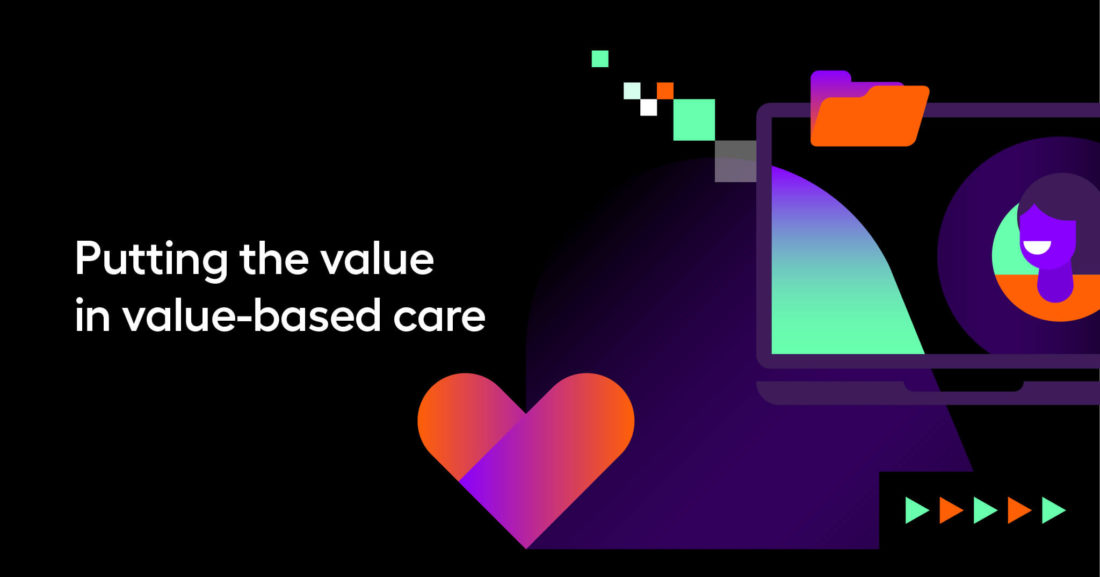 Putting the value in value-based care
This multi-state ACO derives value from healthcare data analytics in three key ways:
Workflows — data informs day-to-day clinical workflows, stratifying patients and maximizing the value of each interaction
Provider incentives — data gives providers real-time visibility into their performance and opportunities to improve care in the short term. Data also informs incentive programs for physicians as well as care team members
ROI analysis — analytics enable assessment of population health program impacts and informs strategic decisions, including growth and program development and clinical workflows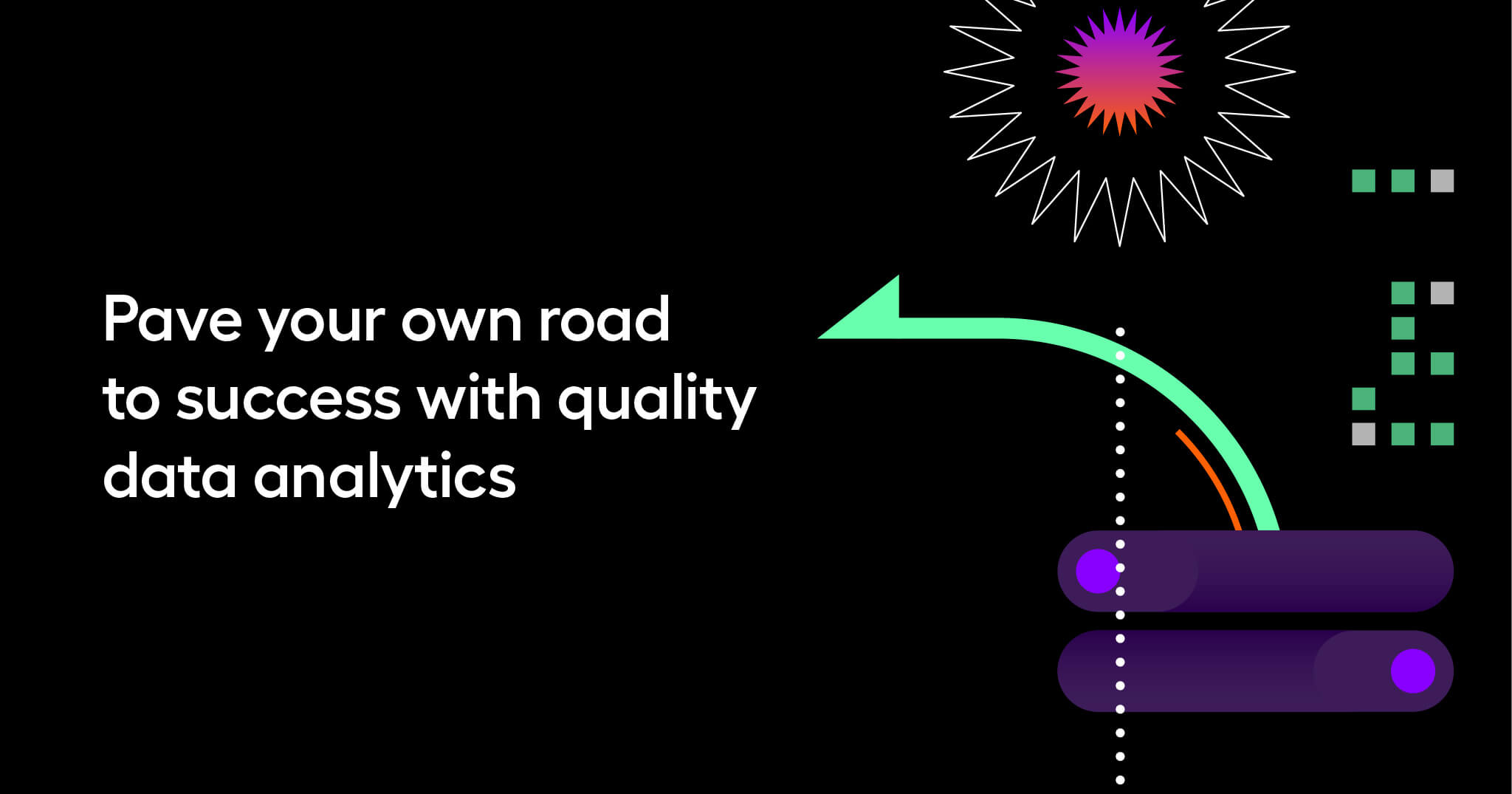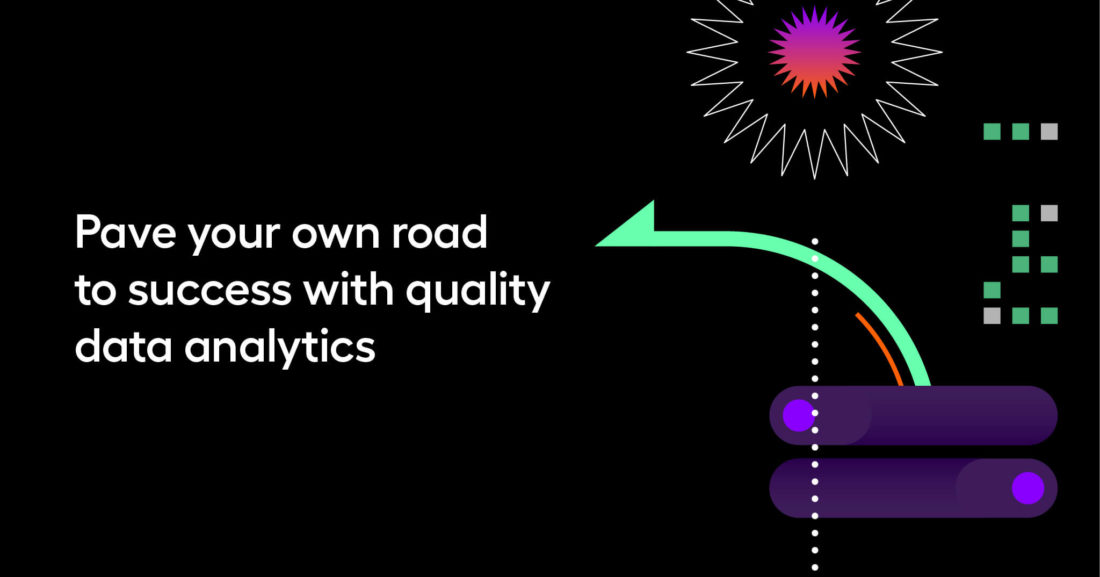 Pave your own road to success with quality data analytics
From the start, our partner healthcare network increased risk progressively. You can take a similar approach.
Analytics informs when and how to take on downside risk and provides data critical for negotiations to develop win-win arrangements. Identifying the best opportunities to create new population health initiatives helps deliver the greatest return on investments, but it also makes for healthier people. A sustainable ecosystem — where finances and delivery of care are both at optimal performance — is built on incremental changes. With analytics in place, one success begets another, enabling further investments in VBC and measuring the impact of these endeavors on clinical and financial outcomes.
Data analytics lets you take stock of the present so you can scheme for the future.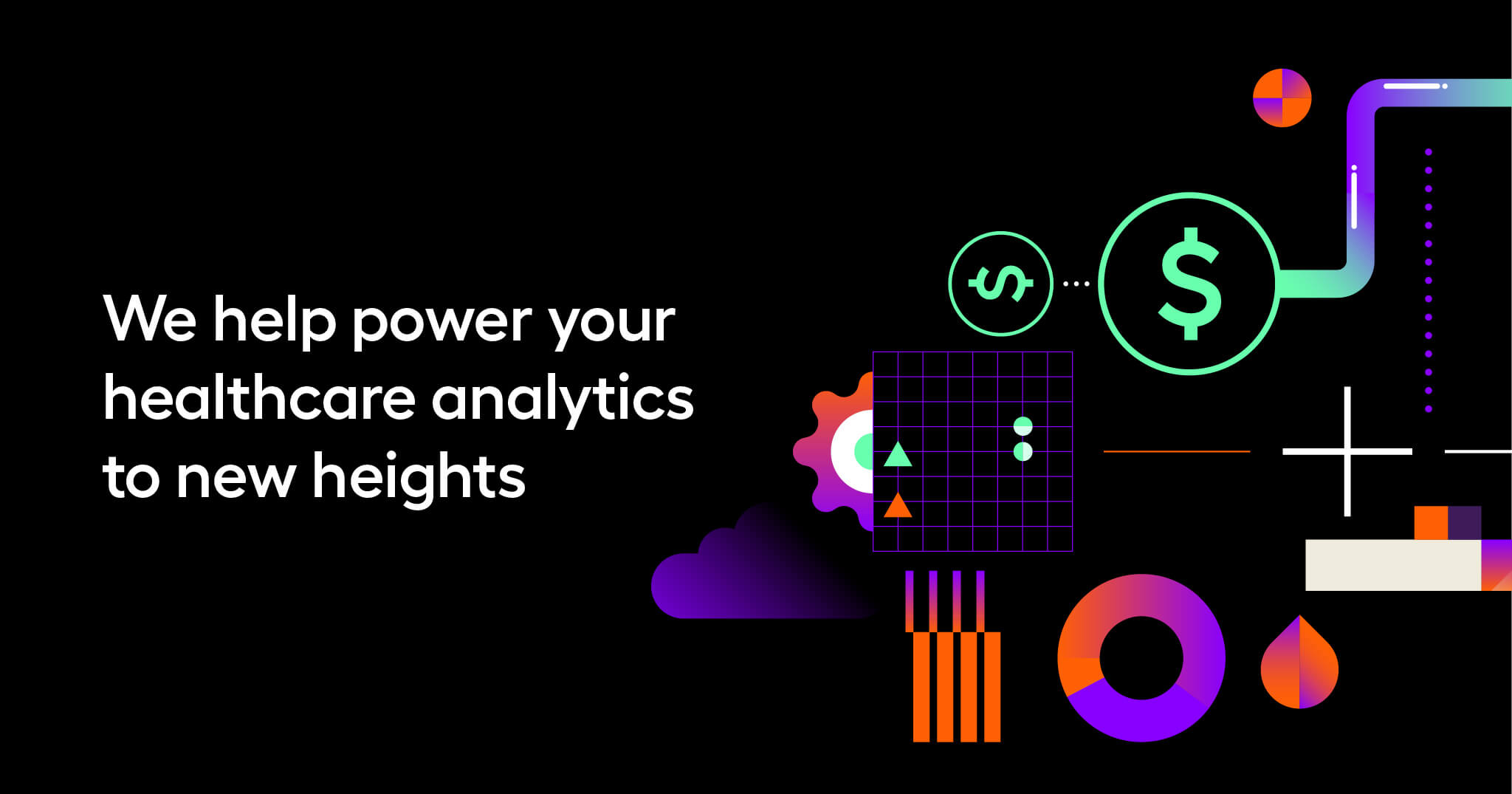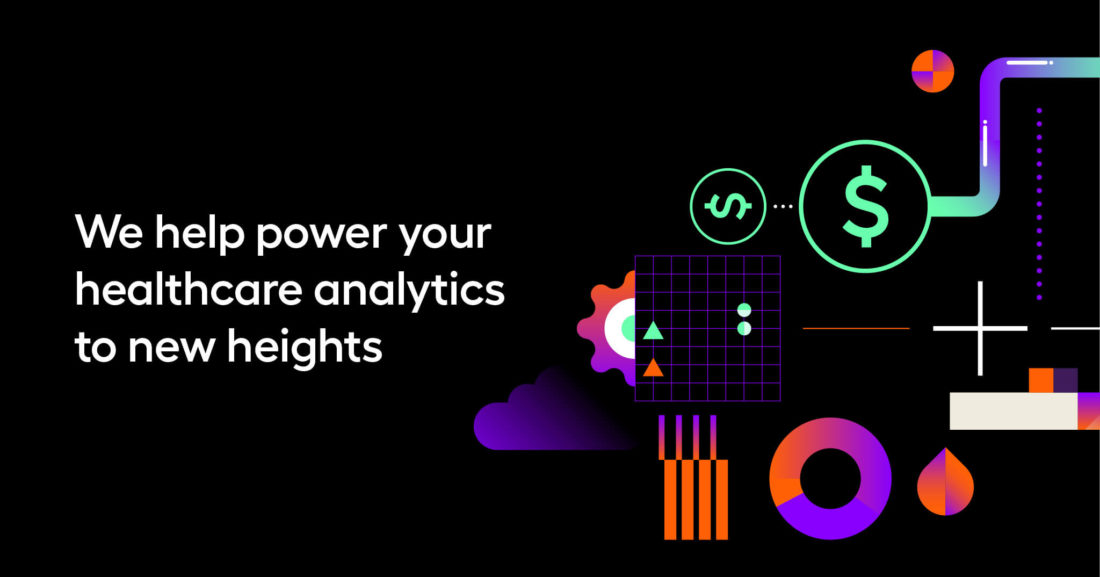 We help power your healthcare analytics to new heights
Arcadia's more than a data vendor. Our team has spent years solving ACOs' greatest challenges, partnering closely to goal-set and power excellence through healthcare analytics. If every data point represents an individual, then every risk gap closure represents a victory for healthier communities.
Download our white paper on data analytics for ACOs to dive deeper into the opportunities we can reach together.