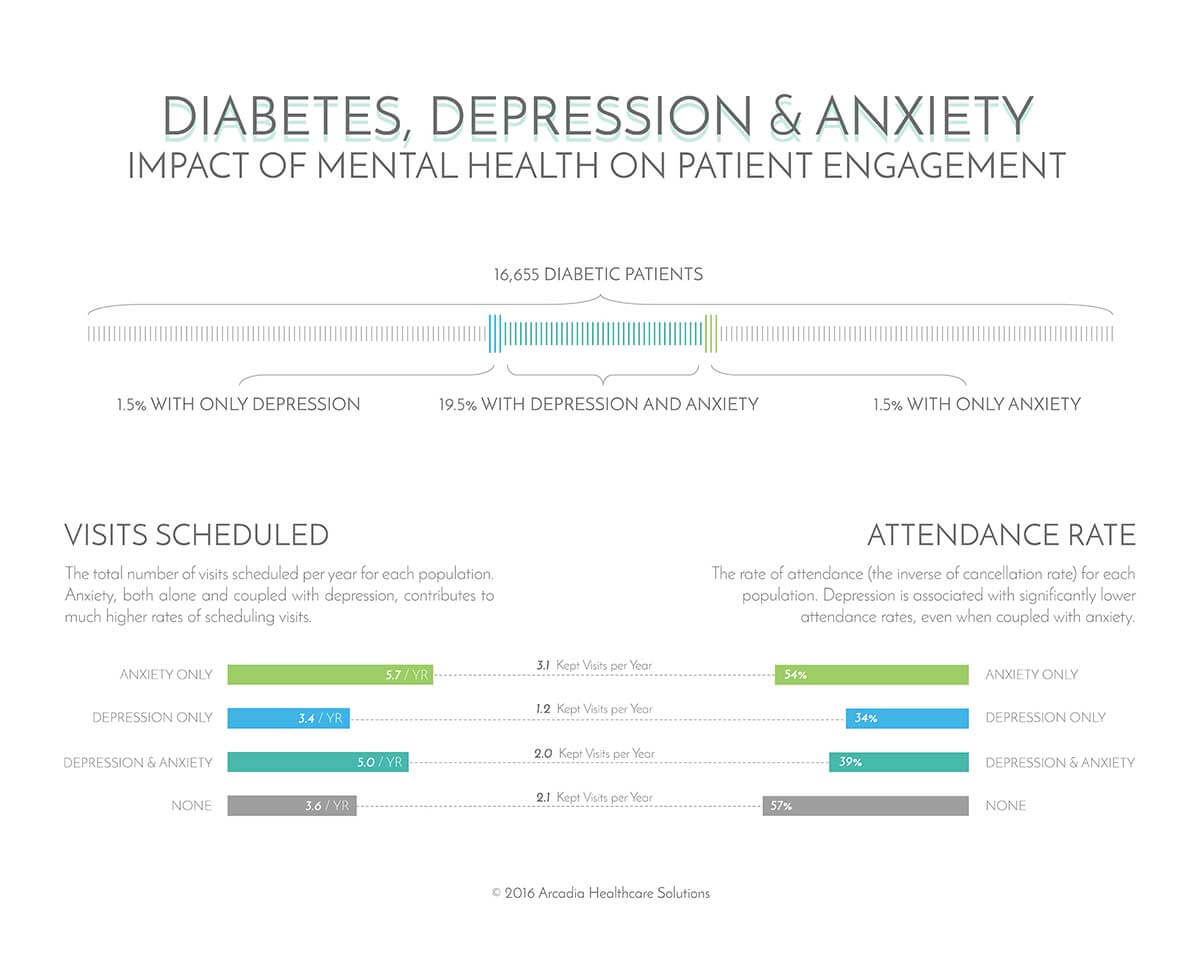 For almost a decade, the Center for Disease Control has identified strong linkages between mental health conditions, such as depression and anxiety, and chronic diseases, such as cancer, asthma, cardiovascular disease, and diabetes. For patients with diabetes, depression is twice as prevalent and medical expenditures can be 4.5 times higher than the general population.
This figure explores diabetic patients' relationships with the clinics that serve their needs. By comparing scheduling and attendance rates, the artists are stepping into the day-to-day activities of clinics that are working to serve these patients and maintain their access.
The series of vertical bars across the page represent the total diabetic population served by one health system. This lineup of over 16,600 diabetic patients then highlights subpopulations with depression, anxiety, or both, the latter being the most common mental health condition.
In the lower half of the page, the artists present two related concepts: the number of visits scheduled per year and the percentage of visits actually attended. These metrics are then stratified by the cohorts described at the top of the page. By highlighting the linkage between the two metrics for each of the four subpopulations, the artists establish a test as to whether certain conditions trigger high visitation and low attendance or the reverse.
Authors
Carmen Valdivia
Liz Yu
Alex Dillaire
Details
SQL, D3.js SVG, with Illustrator
Data sourced from Arcadia Benchmark Database with multiple EHR and Claims datasets
To request a high-resolution version of this data visualization — suitable for printing — please fill out this short form: