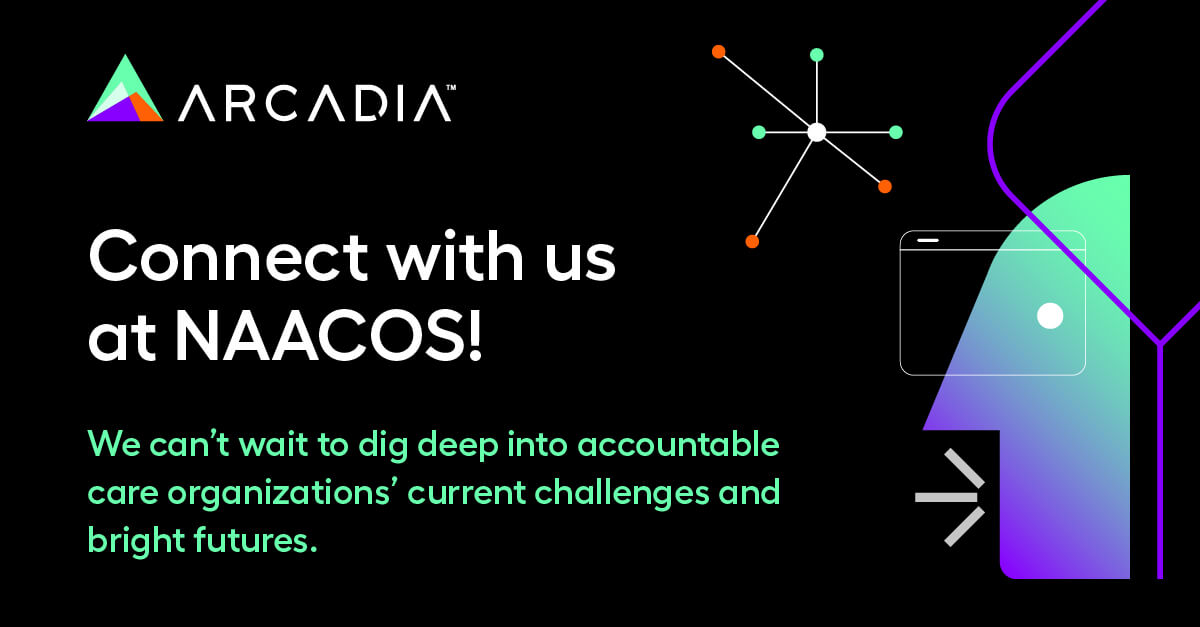 Join us for this year's national gathering of ACOs! We can't wait to dig deep into accountable care organizations' current challenges and bright futures.
---
Let's improve lives and ledgers at NAACOS Fall 2022
September 7 – 9 | Washington, DC | Marriott Marquis
Accountable care organizations are at the vanguard of healthcare, and as a company at the vanguard of data, we're a match made for excellence. We can't wait to join ACOs at this year's NAACOS Fall Conference to explore healthcare's present and future, taking a hard look at the challenges in our path and finding solutions through data analytics. Stop by booth F (outside the Independence Ballroom) or reach out in advance to set up a meeting, and pencil us in for Friday's breakfast session (details below)!
---
EVENT SCHEDULE
ACO networking dinner
Thursday, September 8 | 7:00 PM | Del Frisco's Double Eagle Steakhouse
We're gathering a group of ACO leaders to delve further into the healthcare landscape and where it's headed. Be sure to request an invitation to join us for dinner to network and brainstorm foward-thinking solutions.
Breakfast speaker session: Investing in your community & driving VBC performance with Ochsner Health
Friday, September 9 | 7:30 AM – 8:15 AM | Shaw/LeDroit
We know that most of what impacts patients' health takes place outside the exam room. But we can't go home with our patients… or can we? As the impact of SDOH on health care outcomes becomes clearer and payment models move health equity initiatives to the forefront of value-based care strategies, health systems must prioritize whole-person care.
Ochsner Health has made bold investments in a broad range of vectors to drive improved healthcare outcomes across Louisiana over a ten-year period. Join Ochsner Health's Eric Gallagher and Dr. Beau Raymond and Arcadia Vice President of Enterprise Partnerships Anna Basevich to learn how their community engagement tactics fit into their holistic MSSP and VBC strategies, and how they plan to assess the short-term returns against a much broader investment plan.