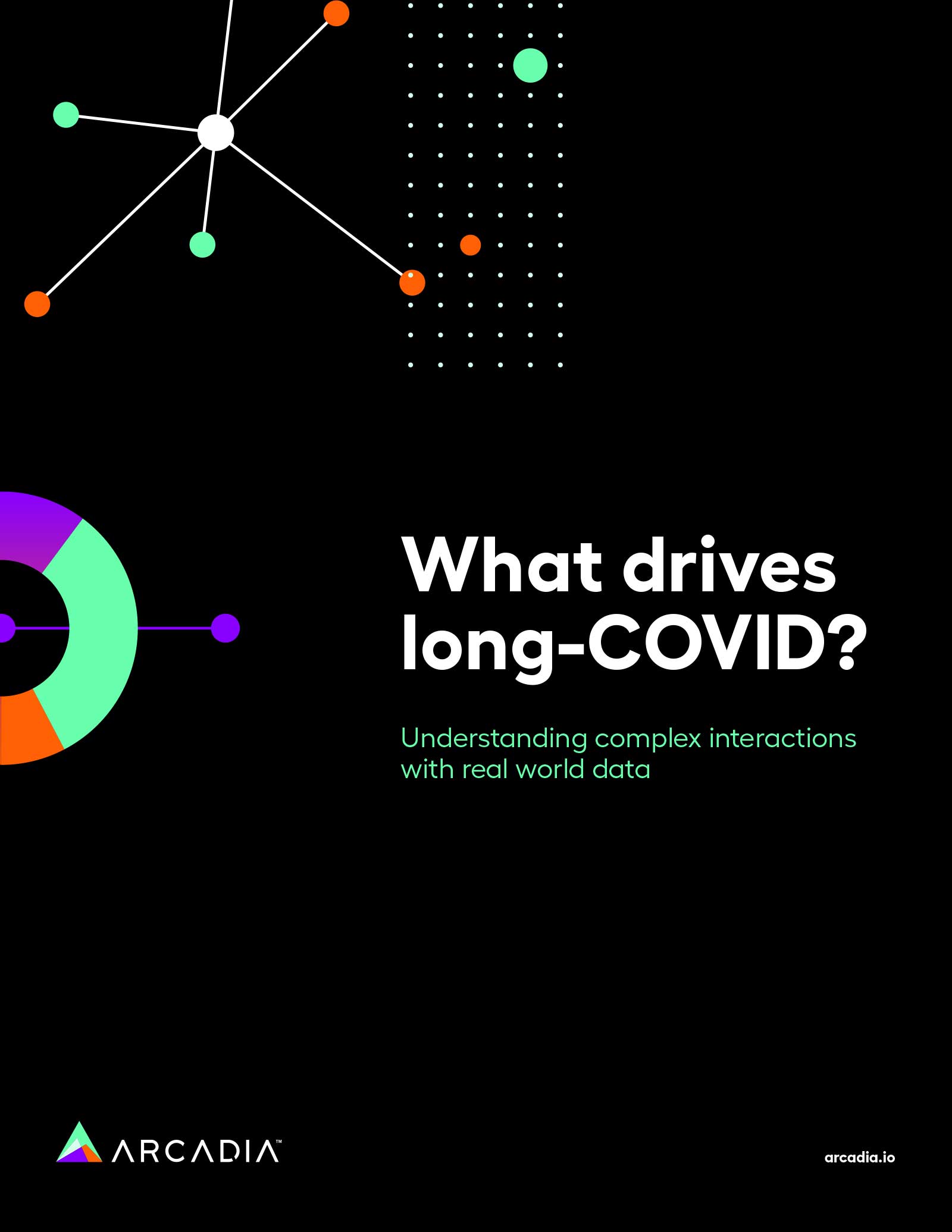 As many as 1 in 10 people may have symptoms of COVID-19 for weeks or months after their initial infections, driving a staggering total number of long-COVID cases that continues to increase. As part of Arcadia's work with the COVID-19 Patient Recovery Alliance, we analyzed a massive real-world data set to identify potential drivers of long-COVID — and discovered that vaccination against COVID-19 reduces the likelihood and severity of long-COVID, even if vaccination occurs after a patient is infected.
Download our complimentary whitepaper to learn more about:
Using exploratory data analysis over massive, diverse, longitudinal data sets to understand complex interactions and drive hypothesis creation that can support clinical research
Our findings related to long-COVID and vaccination and recommendations for further investigation and policy work.