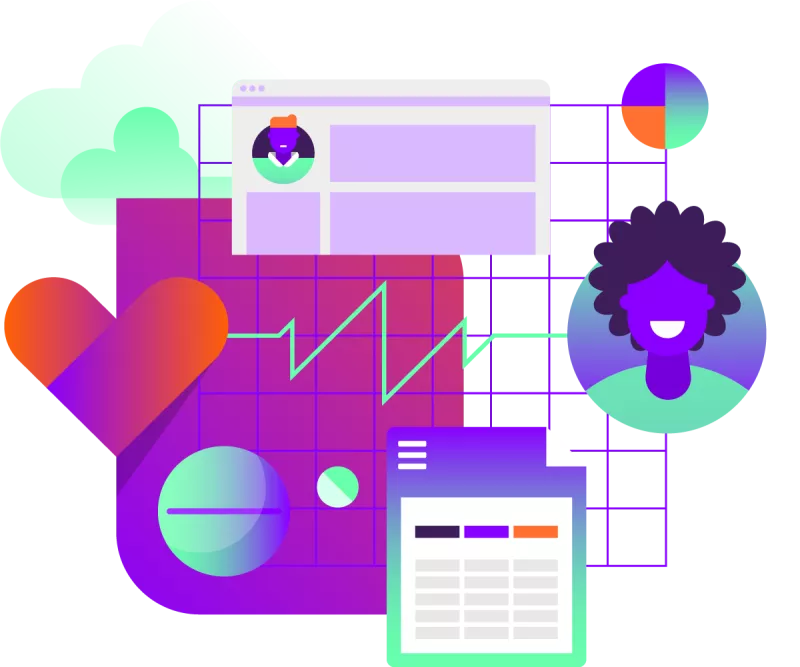 The Arcadia difference
Nimble, integrated analytics that pivot when you do
You've got the raw data to spin golden insights, but to get there, you've got to refine it down to a sharp, actionable point. Leverage Arcadia's complementary data analytics alongside your existing EHR, augmenting the wealth of information you've already gathered in the service of healthier lives and healthier workflows.

The challenge
In a competitive data analytics field, your mileage may vary
There are plenty of options when it comes time to select a data analytics platform, but there's also a wide range of quality and reliability. Choosing wrong means tethering your organization to a slow-moving, inefficient partner that's unready to adapt as regulations change.
The solution
Arm your team with adaptable, plug-and-play technology
Merge your data streams into one centralized, interoperable platform that's designed to evolve alongside the healthcare industry. Spin data into action, surfacing insights at the point of care, and trust in documentation and support every step of the way.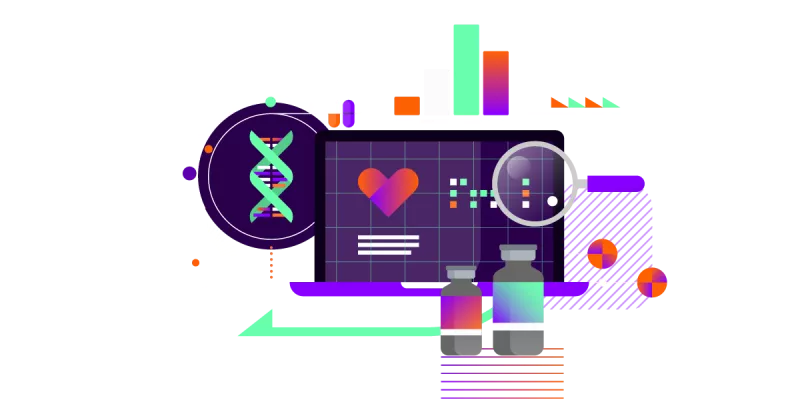 A sea of data, sorted and made useful
What you generate in-network is useful, but when it's magnified by additional data sources — from external EHRs to claims — the picture takes on sharper clarity. Where other data vendors are just beginning to experiment with aggregation, it's a cornerstone of Arcadia's offerings, and it's one of the most powerful tools in the quest to understand population health.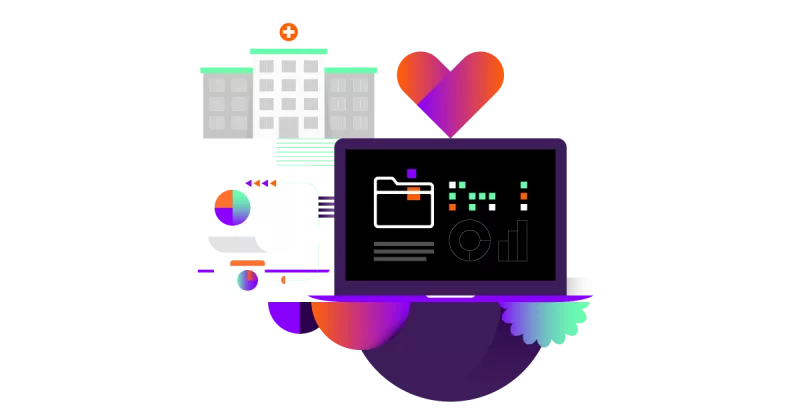 Impact at the point of care
Don't just sit on that valuable data — do something! Better yet, pass the baton to providers at the point of care by surfacing valuable information, sharing insights on a user-friendly dashboard that highlights what matters and leaves unnecessary clicks and tabs behind.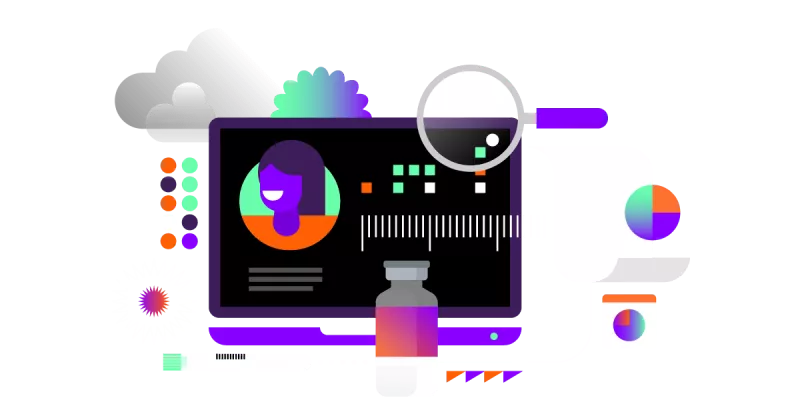 Show your work with strong documentation and accessible support
Any new technology can look daunting, but with Arcadia, you can count on high-performing technology backed by robust support and documentation. Spend less time onboarding and more time influencing outcomes, and follow a data trail whenever processes need to be assessed.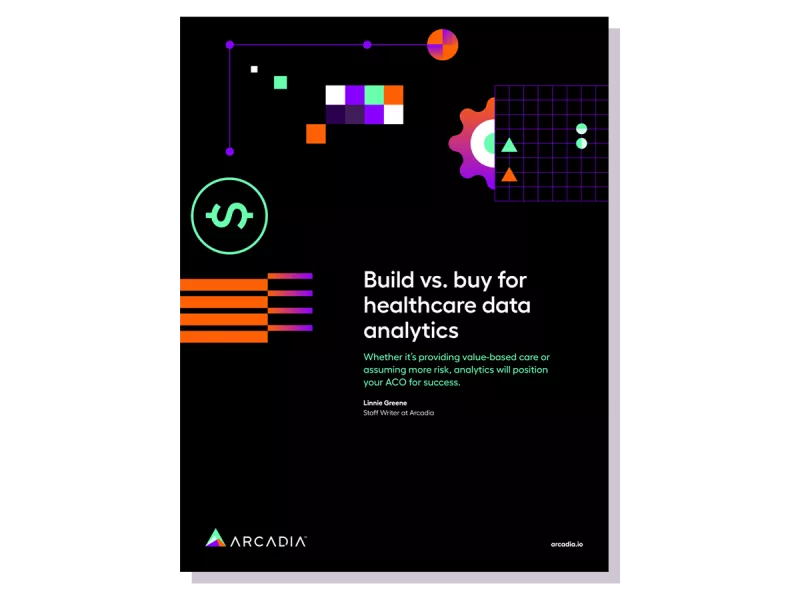 White paper
Build vs. buy in healthcare data analytics
In healthcare data analytics, nothing's ever free — healthcare organizations pay for valuable data-driven insights by way of money or time and labor, and there's no shortcut. That's where the build vs. buy framework can help leaders make the right choice.

When it's time to invest, it's critical to know what you can expect, from anticipated costs to surprises that may arise. In this white paper, we'll travel from preliminary considerations to final details, considering the perspectives of the board room's key players (from CIO to CMO).

See the Arcadia difference
Get in touch to see how Arcadia will transform your healthcare organization.