Health equity is a problem long known to the industry; however the past few years have put a spotlight on it that has drawn the attention of the public and policymakers. Finally, we are at the precipice of change using a combination of new policies and cutting-edge technology to provide access to better healthcare to historically underserved populations.
In February 2022, the Centers for Medicare & Medicaid Services (CMS) announced it had redesigned the Global and Professional Direct Contracting Model (GPDC) Model and renamed it Accountable Care Organization Realizing Equity, Access, and Community Health Model, or ACO REACH.
ACO REACH includes:
Increased provider governance
Stronger focus on health equity
Improvements to risk adjustment
Lower discounts
In a release about the new model, CMS states its goal is "to encourage health care providers to coordinate care to improve the care offered to people with Medicare — especially those from underserved communities."
It goes on to say that current GPDC Model providers will have to agree to reach all ACO REACH requirements by January 1, 2023.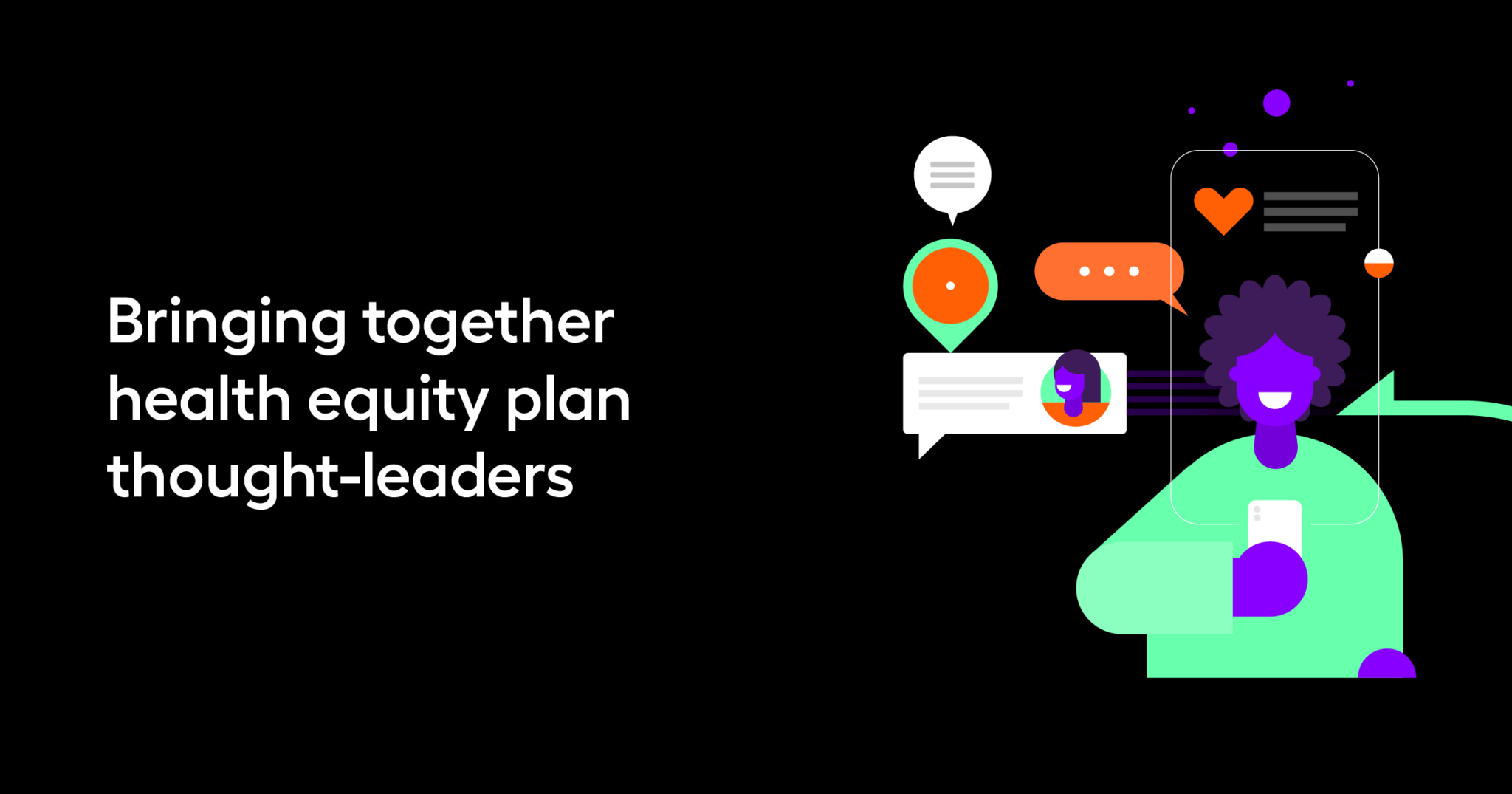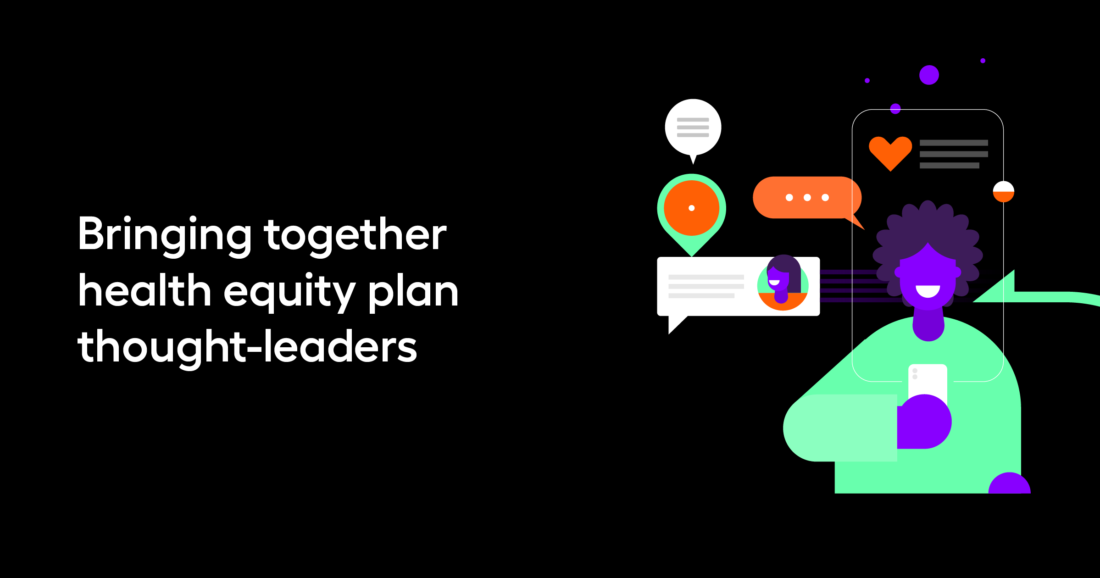 Bringing together health equity plan thought-leaders
With this news, Arcadia hosted a webinar, Expand your REACH: Building a health equity plan for ACO REACH and beyond, designed to help ACOs understand the program and how they could start creating a health equity plan. During the session, Arcadia's VP of Enterprise Partnerships, Anna Basevich facilitated an informative discussion between Michael Meucci, COO at Arcadia and Christina Severin, CEO of Community Care Cooperative (C3).
C3 is a MassHealth ACO created by Federally Qualified Health Centers (FQHCs) to better serve their communities that adopted ACO REACH. Severin shared C3's experiences preparing for the transition to ACO REACH and the efforts they've undertaken to put a health equity plan to work for their members.
For organizations seeking guidance in establishing their own health equity plans, the ACO REACH model can provide a framework from which to start.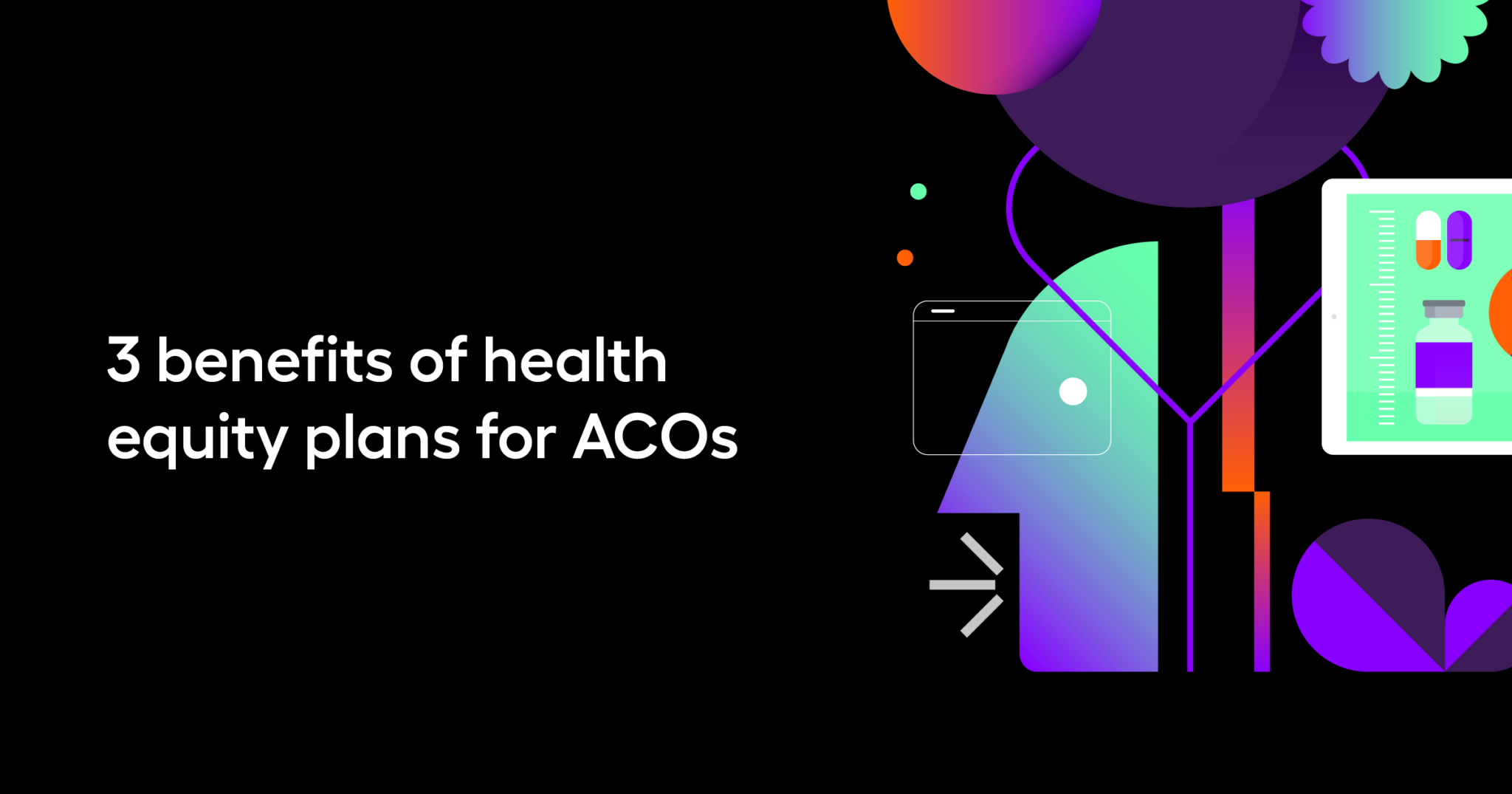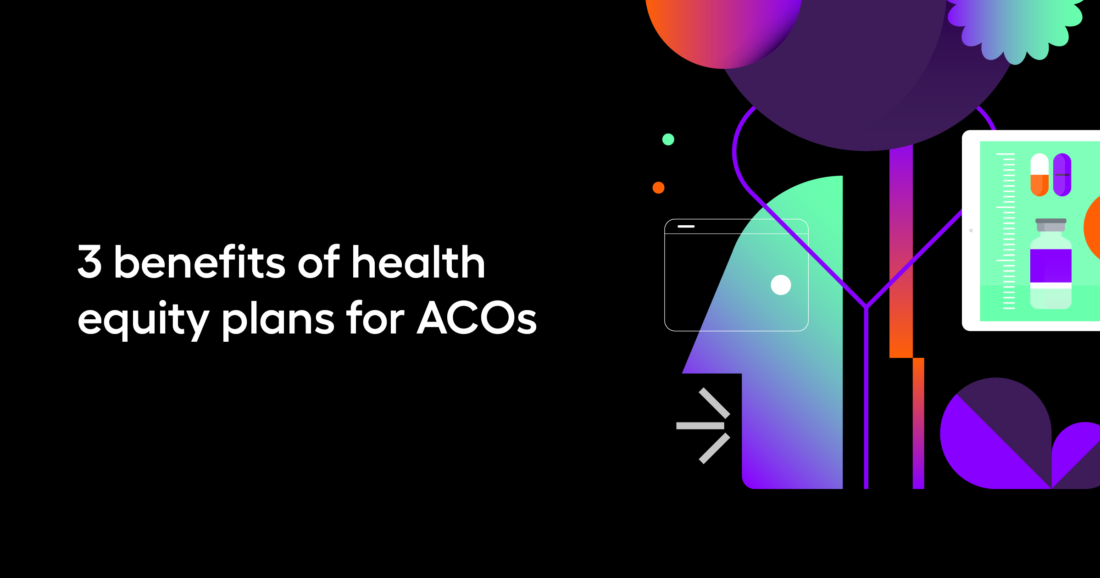 3 benefits of health equity plans for ACOs
There are three significant benefits for establishing health equity plans within and outside of ACO REACH.
1. Better services for high risk populations
First, establishing a health equity plan helps ACOs deliver better services for the populations that they serve. ACOs are charged with improving quality of care while controlling costs. In a recent white paper, NAACOS points out "research shows that social drivers of health contribute more significantly to health outcomes than medical care."
Health equity plans give ACOs more ways to address those social drivers. They have new opportunities to partner with social services organizations (SSOs) to address issues impacting health outside of the exam room.
For example, as a way to control disease in its diabetic members, C3 partnered with local SSOs to coordinate the home delivery of meals that meet the members' dietary needs and are also something they actually want to eat.
"Members who got meals through this intervention went from not well controlled to well controlled — 71% had HbA1c of greater than nine before the program which went down to 38% having HbA1c of greater than nine after the program," explained Severin. "Additionally, the total cost of care was $5,552 lower in the six months after enrollment than in the previous six month period."
2. A catalyst for healthcare improvements in underserved communities
ACO REACH includes an equity benchmark adjustment factor which acts as a social vulnerability index. It takes public information about communities and aggregates the data to make adjustments on the benchmark based on population served. It applies to those eligible for Medicare as well as those who are dually eligible for Medicare and Medicaid and adjustments can be made for organizations serving dually eligible populations.
"ACO REACH enables communities of providers that serve populations that have low benchmarks to have the right set of incentives to effectively manage those populations," said Arcadia COO, Michael Meucci.
Health equity plans drive organizations to provide holistic whole person care, as well as leverage FLEX services or care coordination to ensure other barriers are addressed.
3. New sources of funding for healthcare organizations
Finally, health equity plans, especially under ACO REACH, help healthcare organizations gain access to new sources of deeply needed funding.
"Safety net providers — FQHCs and public hospitals — have been disadvantaged for a long time," said Severin. "They need to be able to have a way to repay any money owed if they have a loss incurred. Because they are historically underfunded, they often don't have balance sheets to enter value-based care contracts."
Accessing funding can give them the financial security they need to move forward into the value-based care model.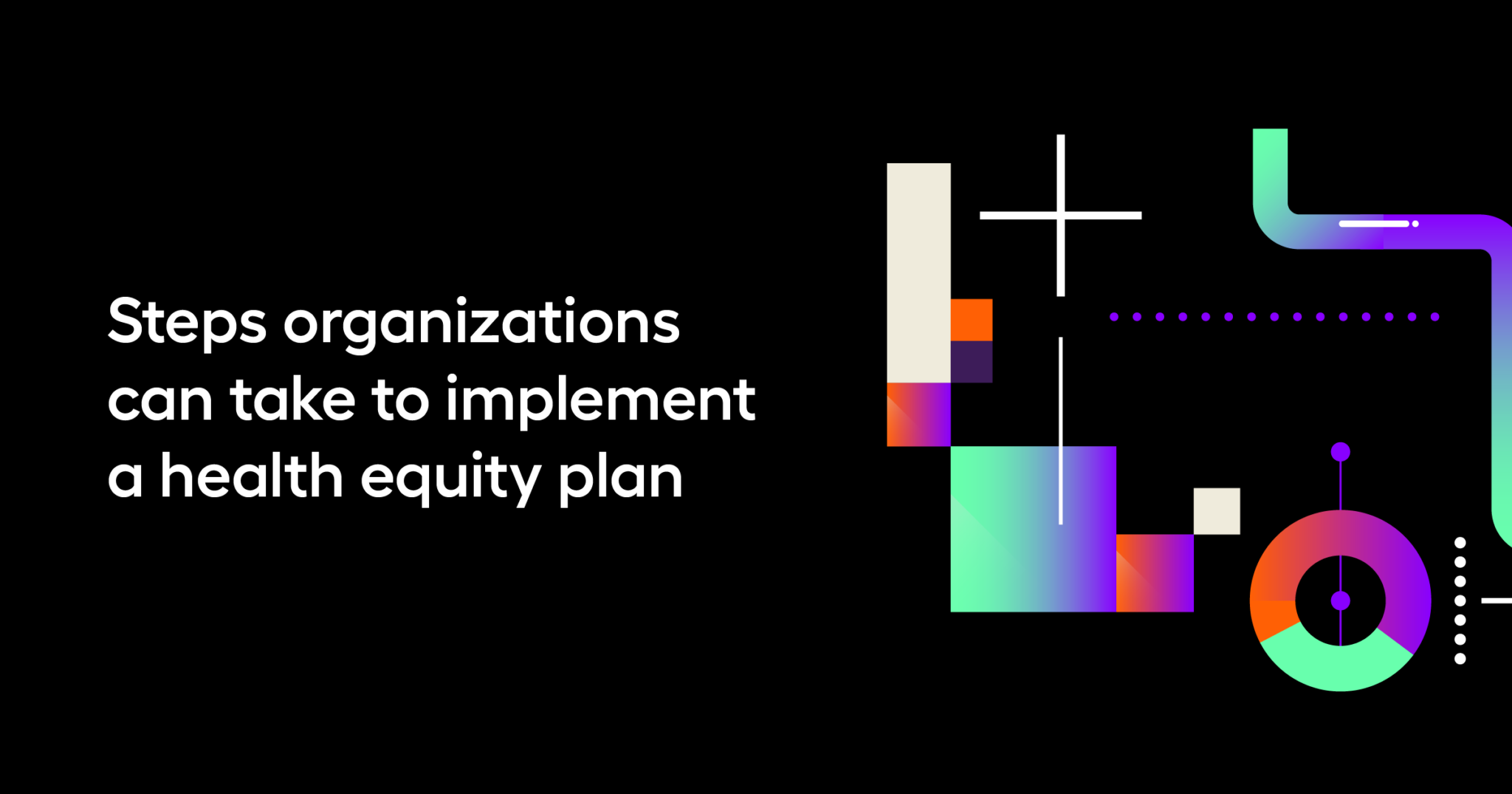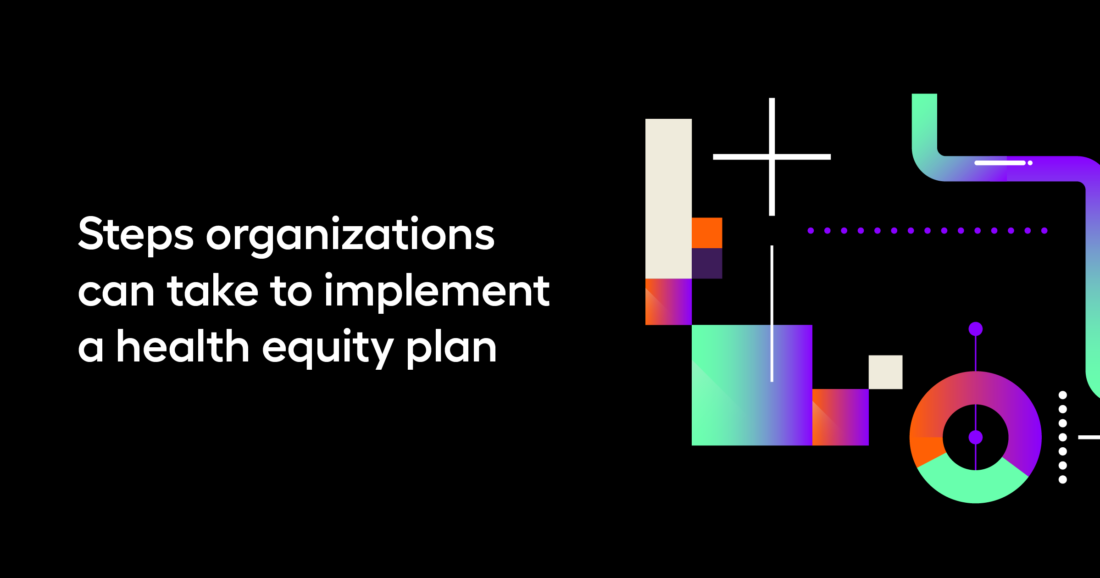 Steps organizations can take to implement a health equity plan
This summer, Center for Medicare and Medicaid Innovation will put out templates for developing health equity plans under ACO REACH that will be helpful. In addition to their guidance, ACOs can take proactive steps to launch a comprehensive health equity plan:
Get the executive leadership team on board — Health equity plans have to be something the organization lives and breathes and that starts with leadership buy-in
Provide continuing education to front line providers — Engage the full staff in regular training that address diversity, equity and racial justice
Redesign care settings for empathy — Identify more places to acknowledge diversity in medical care. For example, offering services in patients' preferred language or incorporating cultural perspectives
"There's probably an infinite number of ways to do it right, but I would endorse our work," Severin said.
She notes that C3 very intentionally calls their group Diversity, Equity and Racial Justice (DERJ) because they wanted a special focus on racial justice, but says calling it DEI is also right. C3 has been going through a series of DERJ trainings and have changed their job descriptions to recognize lived experiences with racism or knowledge with anti-racism activities is a core competency they look for in staff. Finally, C3 is collecting and understanding their data and where they need improvement and make their key metrics very transparent.
Getting health equity right doesn't happen overnight. It will require novel approaches and will take collaboration amongst healthcare institutions to share best practices and find ways to put theory into practice.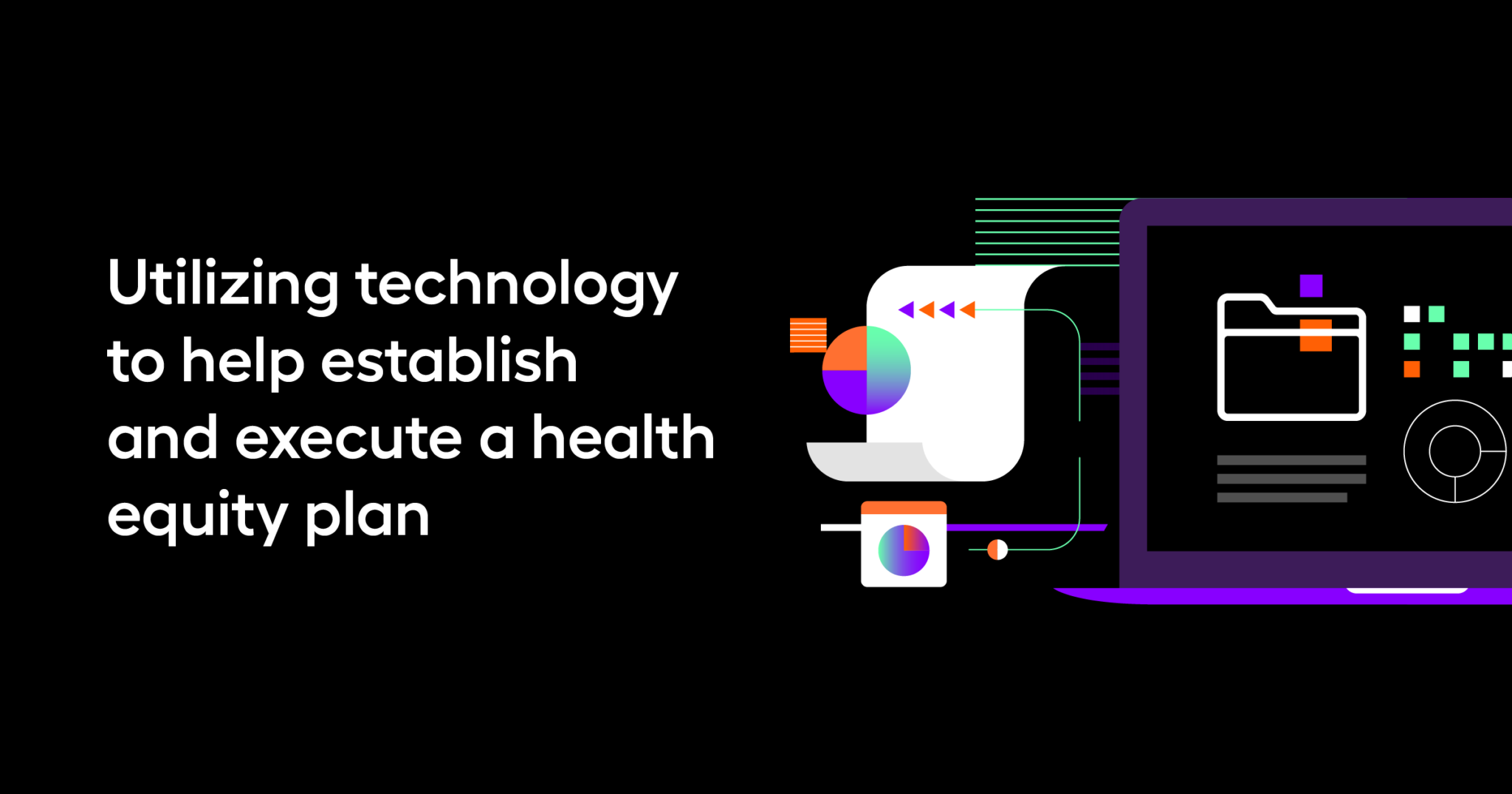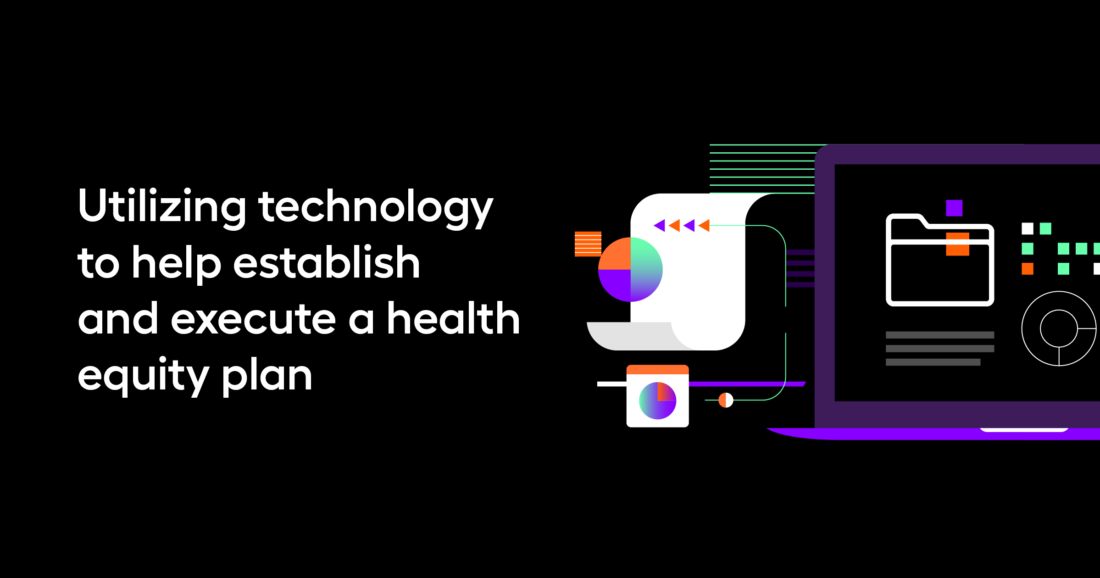 Utilizing technology to help establish and execute a health equity plan
Leaning on technology solutions can help solidify a health equity plan throughout creation and implementation.
Meucci says FQHCs' history of investment in analytics position them to help other health systems through understanding inequities and building programs around them.
"FQHCs are on the bleeding edge of innovation and data capture because their populations require it," he explained. "They are often first to request new data."
ACOs should use data to identify at-risk populations and then tailor services to the specific health challenges a particular community faces. This could be dealing with a high incidence of diabetes in adults, or a low immunization rate in toddlers.
Second, create more access for patients. Many patients face barriers that limit their ability to visit providers regularly. In some of these instances, broader availability of virtual and remote (telehealth) services could remove those barriers.
Through grant funding, C3 was able to found the FQHC Telehealth Consortium. They raised nearly $11 million to achieve the major core objective of initial telehealth enablement and establish the know-how and capacity for health centers to offer telehealth.
"We knew that it was providing a new modality for access to care by those who have faced historic impediments to care like lack of childcare, transportation and conflict of job," explained Severin.
Finally, identify interoperability amongst technology and eliminate data silos to bring care teams together to deliver more comprehensive, whole-person care.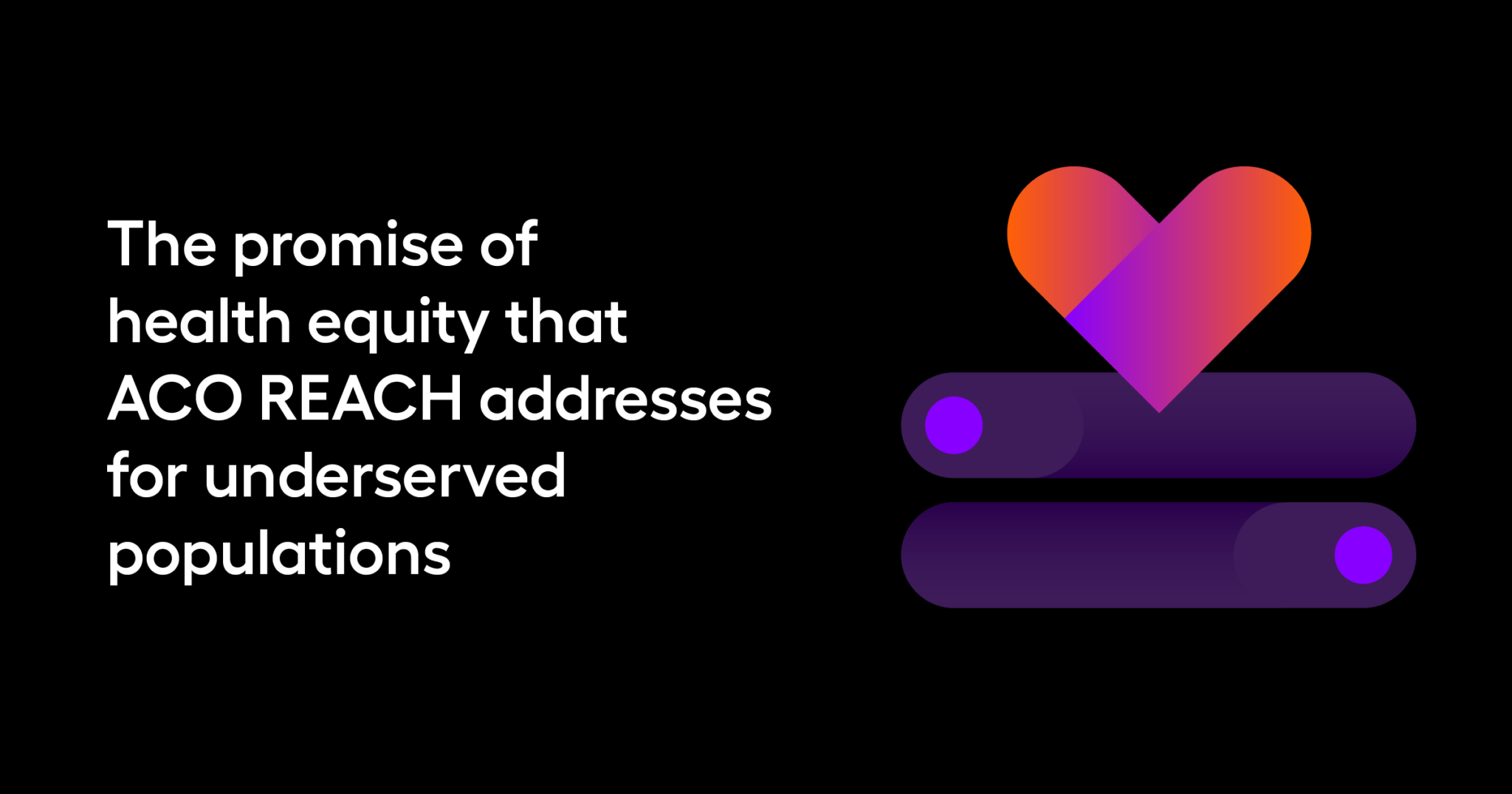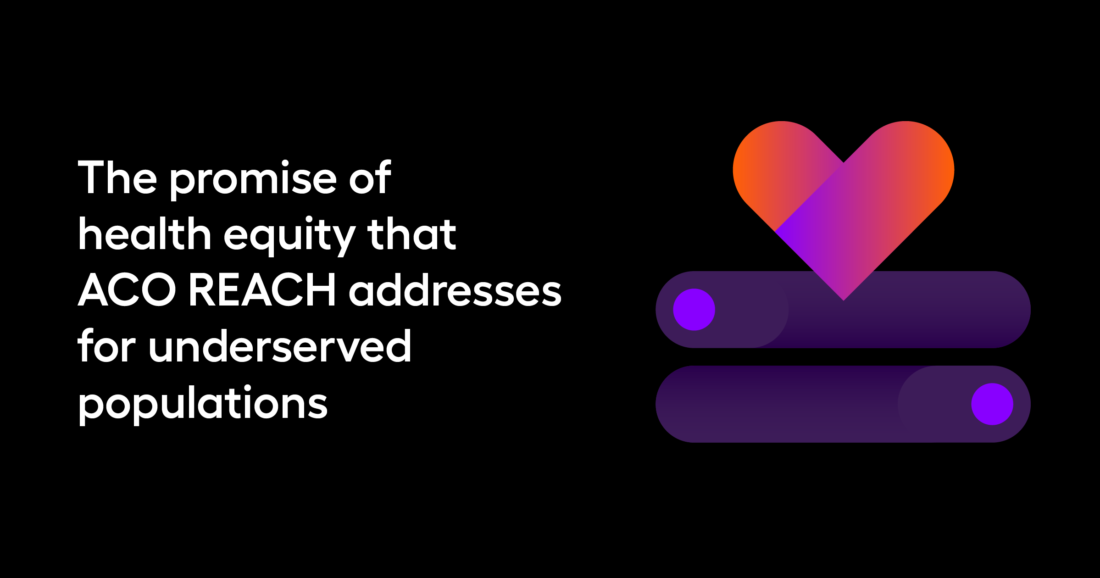 The promise of health equity that ACO REACH addresses for underserved populations
Over the next three years, ACOs have the ability, either under ACO REACH or outside of it, to make great strides in addressing challenges that have long affected diverse populations. By participating in the digital transformation of healthcare services, they'll:
Improve quality of care for underserved populations
Provide consistency in care across economic and social groups
Expand flexibility for patients
Need more? Watch the Arcadia webinar, Expand your REACH: building a health equity plan for ACO REACH and beyond, to get more critical information through C3's unique perspective on health equity under the ACO REACH model.