Healthcare analytics give insights into patients' needs — and where they aren't being met
When practices can easily and accurately assess and document patient health risk gaps at the point of care, value-based organizations are better positioned to succeed under risk-based payment models. They can understand the needs of their patients and populations, ensure they have adequate risk-adjusted budgets to care for those needs, and minimize back-end effort.
Engage healthcare providers in risk adjustment programs to take action
Watch as Catherine Turbett, MHA, VP, ACO and Health Plan Operations, Arcadia, discusses key strategies for a successful, disciplined risk adjustment program that starts with a solid data asset, uses effective approaches to engage physicians and care teams, and enables success across a multi-EHR, multi-payor environment.
You'll learn:
Why a comprehensive data asset — including both EMR and claims data — needs to be the foundation for your risk adjustment strategies
How to engage primary care physicians and care teams to improve risk assessment and documentation — within their existing workflows
How to address the provider objection of "too many systems" by bringing critical care and risk gap information to the EMR
How to design a cross-functional, multi-stakeholder approach to drive complete and accurate risk coding and ensure smooth audit
How to build a program that works across multiple contracts without additional burden on your teams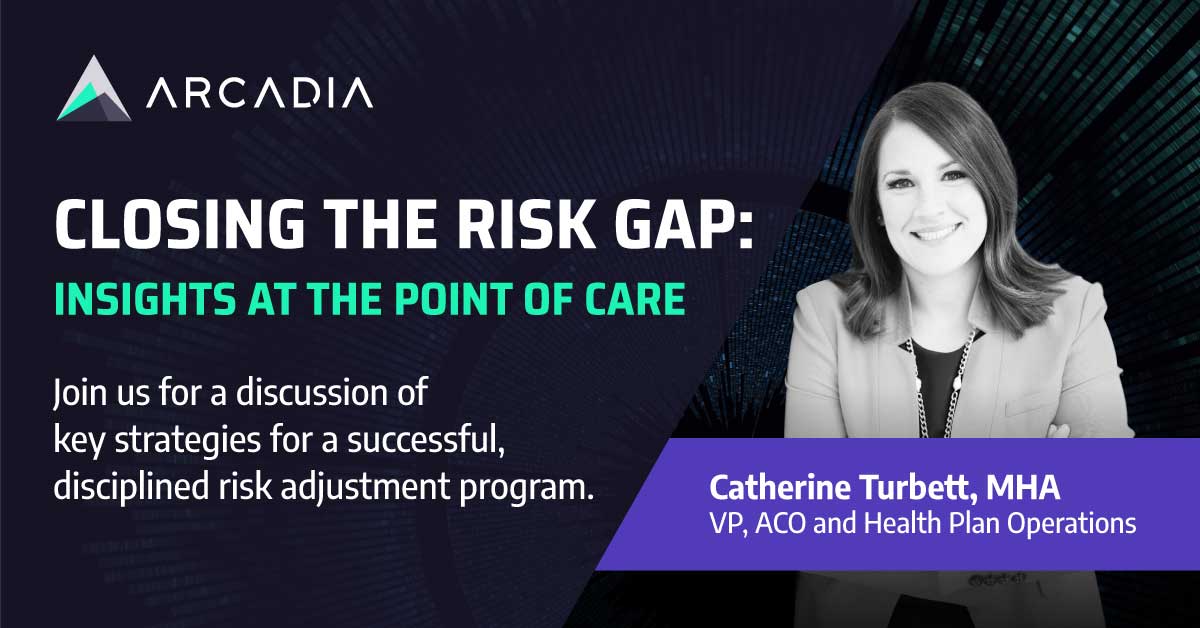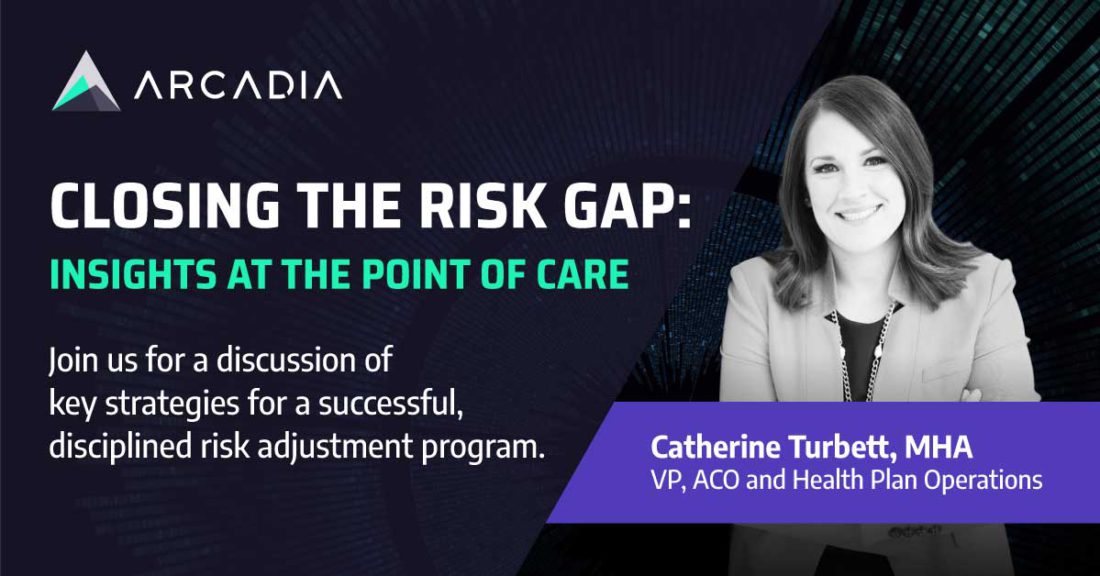 Watch the full recording