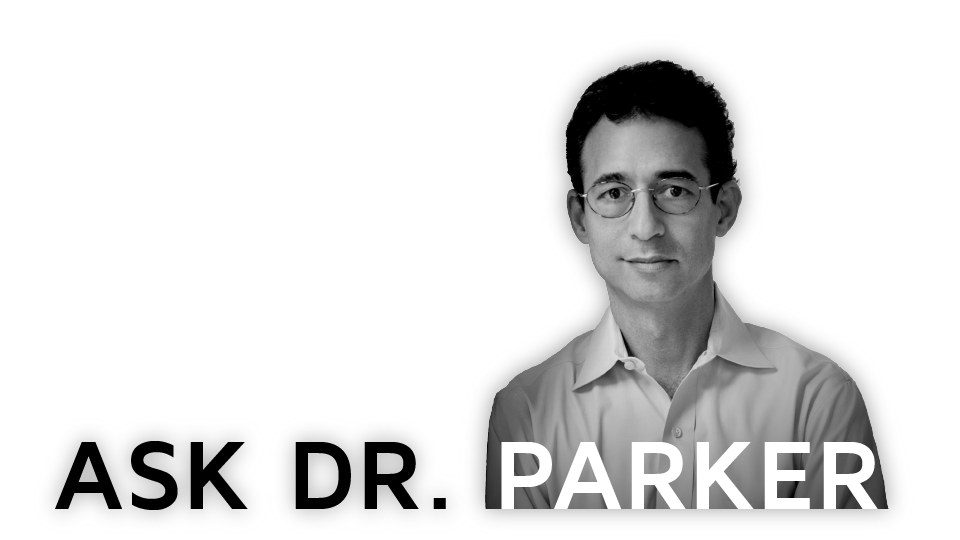 "Are quality measures getting more and more complicated?  Do you think this complexity is helping us improve care?"
If you work in health care, you probably have some familiarity with quality measures.  These days almost every contract between providers, hospitals and payors includes multiple quality measures.  Quality measures came into being in the early 1990s as many in the healthcare industry were dismayed by the high frequency with which our patients were not getting basic needed services. Patients were frequently missing preventive screening exams like mammograms, Pap smears, colonoscopies or basic diabetic care – eye exams, hemoglobin A1c tests, nephropathy screening, just to name a few.  To remedy this situation, insurers began to insist that contracts include quality measures, and that better performance would result in higher payments.  This movement was aptly called "Pay for Performance" – often abbreviated as "P4P".
The Healthcare Effectiveness Data and Information Set, better known as HEDIS, was created in 1991 by the National Center for Quality Assurance (NCQA), which is an independent, not-for-profit body. Though hard to believe now, this was the first time that payors demanded attention to any aspect of the quality of care.  Initially this payor-driven initiative was met with some defensiveness and skepticism, but now most providers understand and accept the need for registries of patients with collective measures of quality.
After HEDIS came into use, commercial payors began to create their own quality measures for both ambulatory patients and hospitalized patients.  The National Quality Forum (NQF) under the aegis of CMS also promulgates quality measures.  Suffice it to say, the burgeoning plethora of quality measures has become a challenge for any accountable care organization (ACO) or other healthcare organization to keep up with.  Though this article is focused primarily on ambulatory quality measures, hospitals have their own quality measures, including measurement of readmission rates for certain diagnoses.  Both ambulatory and hospital measures may include patient satisfaction scores.  "Bundles" measure episodes of care and all the utilization and costs associated with them, e.g. joint replacements.  Patient-reported outcome measures (PROM) are the latest, and most interesting, entrant into the quality measure arena.
Not only is an ACO's patient population health at stake, but the ACO's financial performance is also closely linked to the aggregate performance on quality measures.  Medical directors, chief medical officers, chief financial officers and chief executive officers all pay attention to performance on their quality measures, as do providers on the front lines of care.  ACO excellence in quality measures serves as a source of pride for many leading healthcare organizations.
So that's how we wound up with the system of quality measures we have today – but is it really the best way to measure and pay for quality of care?
To explore that question, it's worth understanding how measures are constructed and what they actually measure.  I invited some guest experts to help:
Lauren McNamara, Product Manager for Performance Analytics
Bandish Momin, MBBS, Engineering Manager for Measure Development
Joshua Stephens, Software Engineer for Measure Development
This team heads up our quality measure department here at Arcadia.  Together, we'll share with you how population health quality measures come into being, how they are used, and how we see performance measurement evolving.  By understanding more about measures, we can better understand their impact on value based care.
How is a quality measure born?
Some perceived need for better clinical effectiveness provides the fertilizer for the emergence of a new quality measure. As medical science and our understanding increases, new measures are born with a goal of measuring progress towards a new agreed upon target such as blood pressure under 130/90, or colonoscopies every 10 years for persons over the age of 50. Our federal entities, or measure stewards, involved in measure development – NCQA, NQF, CMS – may take two to three years to develop a new measure, including extensive vetting and allowance for public review and comment.
More common than brand new measures are annual updates to existing measures.
The two types of quality measures
Quality measures generally fall into two categories: payor-driven or provider-driven.
Payor-driven: Federal, state, or commercial payors implement measure sets as part of P4P contracting, often using "standard" measures like HEDIS, perhaps with state Medicaid or commercial payors making minor customizations.
Provider-driven: Healthcare organizations often customize standard measures to accommodate their own particular office workflow, or may develop an entirely unique measure that only their organization will use.
Provider-driven custom requests usually grow organically out of unique clinical perspectives reflecting extra emphasis on some aspect of care for that organization.  An example of this could be an organization that wished to monitor its Cesarean section rates or hospital central line infection rates, even though no payor required them to do so.
The other two types of quality measures
But wait – there is another way to look at quality measures: process-driven or outcome-drive.
Process-driven measures track whether specific services were executed, such as whether a diabetic patient received an eye exam within the plan year.
Outcome-driven measures track the health status of a patient, such as whether the hemoglobin A1c level for a diabetic patient falls below a certain threshold.
Whether payor-driven or provider-driven, process-driven or outcome-driven, many quality measures require the ingestion of both claims data and EHR data to run correctly and accurately.  A simple example of this would be a measure requiring actual blood pressure results or actual hemoglobin A1c results.
However, poor-quality aggregated data can have a significant negative impact on measure performance, and therefore, on contract performance.  We believe the healthcare industry going forward will insist upon curated and harmonized claims and EHR merged data with much attention paid to data quality.
What do quality measures actually measure, and how should ACOs use them?
As described above, process measures tell providers that a specific test or procedure such as a mammogram or flu shot was accomplished whereas outcome measures such as a hemoglobin A1c or blood pressure reflect important values being in or out of range.  Aggregate performance on both measure types is a strong indicator of an ACO's commitment to and organization of its population health outreach programs.
We believe that strong ACO performance on quality measures is an important proxy for overall general commitment to quality in other realms of healthcare, including patient satisfaction and team care of patients.  However, quality measures do not assess the majority of care that is rendered in either the ambulatory or hospital settings.
Hopefully this brief article has highlighted some of the challenges in creating meaningful and durable quality measures.  The bottom line is that improvement in quality measures reflects improvement in those discrete areas of care and at the same time hopefully contributes to a culture of constant quality improvement in other spheres of healthcare as well.
How do we see quality measurement evolving?
The good news is that as an industry we see more insistence on clean, accurate, and curated data for use in quality improvement.  Data quality can influence performance on care quality measurement, and as ACOs better understand that, they are investing in high-quality data assets as a foundation for performance analytics.
We see a high degree of acceptance of the need for quality measures and a thirst on the part of healthcare organizations to provide better care and score higher.  We believe the movement towards more and better quality measures has substantially improved the care for hundreds of thousands of patients, while at the same time contributing to a "halo effect" of raising awareness about the quality of care in multiple other domains not currently under measurement.
Healthcare organizations understand the importance of aggregating claims data with EHR data from across the network, and we believe this will ultimately improve the health of more patients by providing a clearer and more comprehensive view of care gaps.  We observe that advances in technology have made reporting easier, faster and more accurate.    We are confident that the rigorous application of technology will continue to contribute to ever better and more meaningful measures, which furthers the cause of population health.
Do you have a question for Dr. Parker?
At Arcadia, we're always happy to talk about value based care.  Simply fill out the short form to send a note to Dr. Parker.