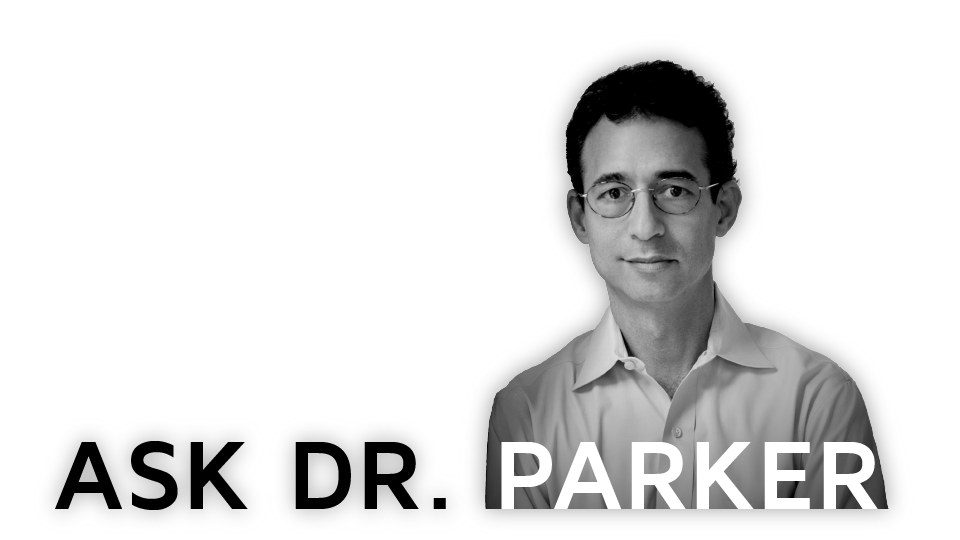 "Why is the opioid epidemic different from other epidemics, and why is it so difficult for us to deal with?"
Sixty thousand Americans died during the entire Viet Nam war.  In 2016 alone, 64,000 Americans died from overdoses.  Since 2000, more than 300,000 Americans have died from opioid overdoses.  As a result of this epidemic, the U.S. is experiencing its first drop in life expectancy since 1993.

Faced with such a tragic loss of life, many of us are asking difficult questions: Why has this happened?  Why is it happening now?  What can we do to stop or at least slow it down?  What can we learn from leaders in the field? And whose job is it to take this on – healthcare providers, social service agencies, federal, state and local governments?
Addiction on a massive scale: 2.1 million Americans
Currently, an estimated 2.1 million Americans are addicted to opioids, with a disproportionate burden on young people — 400,000 between the ages of 18 to 25.  An even more chilling development is the rapid rise of addiction in pregnant women.  Neonatal Abstinence Syndrome (NAS) – essentially babies with narcotic withdrawal — is now estimated at eight per 1,000 hospital births, up from one and a half per 1,000 births.
(For an excellent article on the challenges pregnant women and their babies face, check out "Children of the Opioid Epidemic" in The New York Times Magazine.  The long-term effects on these children are difficult to measure, but we know enough to be very concerned.)

The Centers for Disease Control and Prevention estimates that the total economic burden of prescription opioid misuse alone in the United States is $78.5 billion a year, including the costs of healthcare, lost productivity, addiction treatment, and criminal justice involvement.
This epidemic feels different – and is different – than any we have experienced in the last 50+ years.  In the 1980s, we experienced an epidemic of crack cocaine that mostly affected poorer citizens in our cities whereas the opioid epidemic impacts people of all socioeconomic situations in urban, rural, and suburban communities.
In some sense, we have had an ongoing epidemic of alcoholism for many years, but somehow – rightly or wrongly — we accept and live with people with alcoholism for many years, and we do not experience the early and untimely deaths that we do with the opioid epidemic.  The opioid epidemic particularly affects young and middle aged people.
As I will discuss later, there does seem to be a theme of anxiety, depression and lack of social mobility that is affecting many opioid users.  But some of these fundamental questions about why now for this opioid epidemic remain vexing and not satisfactorily answered.
The start of an epidemic: casual overprescribing in the 1990s
The opioid epidemic started due to casual overprescribing of narcotic analgesics by U.S. physicians in the 1990s, in part fueled by enthusiasm from the pharmaceutical industry.  Approximately 80 percent of the global pharmaceutical opioid supply is consumed in the United States, and 90% of all the morphine in the world is used by the world's richest 10% of nations, according to The Lancet.
And looking beyond opioids: a little appreciated fact is that opioids mixed with benzodiazepines, such as lorazepam (Ativan), diazepam (Valium) and zolpidem (Ambien), carry a much higher risk of respiratory depression and death.  According to a recent New England Journal of Medicine article, "Between 1996 and 2013, the number of adults who filled a benzodiazepine prescription increased by 67%, from 8.1 million to 13.5 million, and the quantity of benzodiazepines they obtained more than tripled during that period…"  I can't help but feel that on some existential level, we are a nation trying to self-treat our anxiety, depression and hopelessness with numbing drugs – opioids and benzos.
In the last few years deaths due to illegally manufactured fentanyl have outstripped deaths due to heroin and prescription narcotics.  "An examination of data from 10 U.S. states found that more than half the people who died of opioid-related overdoses during the second half of 2016 tested positive for fentanyl," writes Dr. Evan Wood, MD, PhD. in the New England Journal of Medicine.
Ignorance exacerbates the epidemic
The nonfiction work Dreamland by Sam Quinones offers a gripping, detailed story of how the opioid epidemic started and spread – I highly recommend it.  Several factors exacerbated the spread of the opioid epidemic, including widespread ignorance on the part of doctors and other providers as to the nuts and bolts of diagnosing and treating opioid addiction.
Physicians and other providers are part of a culture that has perceived of and treated addiction as a moral failing or criminal rather than a malady.  Medical schools and residency training programs have traditionally paid little attention to this problem.
Addiction, according to the American Society of Addiction Medicine, "is characterized by … impairment in behavioral control, craving, diminished recognition of significant problems with one's behaviors and interpersonal relationships, and a dysfunctional emotional response."
This terse definition highlights the multitude of emotional and psychological problems drug users carry, and by extension underscores the need for team-based care of patients with opioid use disorder.  Individual physicians often feel too burdened to care for these complex patients without a behavioral health provider or social worker on the team.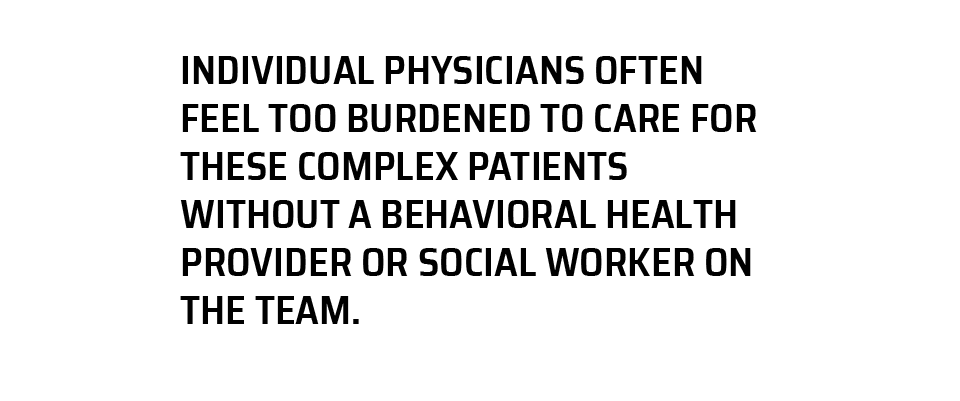 Moreover, some authorities estimate that up to 100 million Americans have some form of chronic pain.  Many clinicians have recently swung hard in the other direction of not prescribing opioids at all.  This has occurred in part due to the increased bureaucratic burden of writing an opioid prescription.  This radical shift in attitude has left many patients with chronic pain in a worse situation, sometimes forcing them back to illegal drugs with all their potential complications.
Increased rates of hepatitis C and to a lesser extent, hepatitis B and HIV are related to the use of intravenous narcotics.  These downstream consequences of the opioid epidemic have major implications for the healthcare system.
Strategies for treatment: looking north for ideas
With so many people impacted by addiction, figuring out how to address the epidemic is a daunting task. Evan Wood, M.D., Ph.D.  wrote a Perspective article in the New England Journal of Medicine titled, "Strategies for Reducing Opioid-Overdose Deaths — Lessons from Canada".  Dr. Wood explains that in March 2016, Canada made the narcotic antidote Naloxone (also known as Narcan) available without a prescription at no cost through pharmacies and clinics.
In the United States, 36 states still require a prescription for Naloxone.  However, some states that have been hit hardest by the opioid epidemic have taken a different approach.  Rhode Island, for example, makes Narcan freely available at pharmacies, where pharmacists offer training on how to administer it to a person who is suffering from an opioid overdose.
The Canadian government also passed legislation allowing the development of medically supervised injection facilities which are proved to decrease fatalities in high drug use areas.   San Francisco, Seattle and Philadelphia are experimenting with such facilities, but they are not generally encouraged by states, and certainly not by the federal government.
Dr. Wood explains that British Columbia provides funding for addicts to test their drugs free of charge for the presence of fentanyl and other dangerous contaminants.  British Columbia also provides guidelines to healthcare providers on the use of narcotic agonists – buprenorphine (Suboxone) and methadone, and then provides these drugs free to low income patients.
Buprenorphine and methadone represent alternatives to narcotics, but are themselves challenging to use correctly and require trained medical oversight.  Long-acting Naltrexone is a viable treatment option for some patients who cannot or will not take narcotic agonists.
Increased education as another strategy
Increased education for physicians is another important approach to addressing the opioid epidemic.  Doctors and other providers at all levels of the system need education about opioids – in medical school, nursing school, residency and through ongoing CME for attending physicians.
Doctors and other advanced practitioners can also take 8- or 24- hour courses to grant them a waiver on their DEA licenses so they may prescribe buprenorphine for opioid use disorder.  ACO and other healthcare leaders need to make treatment a priority, and encourage and reward primary care doctors to take the training and make the effort to treat opioid-addicted patients.
Currently we are in a Catch-22 situation.  Because so few doctors are trained and willing to treat these patients, other providers are afraid to take the training based on a realistic concern that they will be overwhelmed by these very needy patients.  A team approach including primary care, social work and behavioral health is the only path that can work.
Can the federal government help?  Public opinion is divided
President Donald Trump has identified a "public health emergency," and a national commission and a commission of state governors issued recommendations for action.  I share the general consensus among health experts that these proclamations at a federal level are of inadequate scope and action to markedly slow the epidemic.
Interestingly, the public has some surprising views. A New England Journal of Medicine article pulled together recent data on U.S. public opinion about the epidemic.  Citing several polls, the authors found:
About 40% of the public believe that Trump's proposal is appropriately scoped and budgeted.
Just over half of the public believes that addiction to prescription pain medication is a major problem nationally – but only a minority see it as an emergency nationally or in their own community.
However, concern about prescription-drug abuse as a public health problem doubled since 2013 (from 19% to 38%).
As to the question of who ought to deal with the problem, the polls suggest large minorities believe the federal government is most responsible for fighting addiction to prescription pain medicine – and that healthcare providers bear significantly more responsibility than the pharmaceutical industry or law enforcement.

"Asked who is mainly responsible for the growing problem," the authors write, "the public placed the most blame on doctors who inappropriately prescribe painkillers (33%) and people who sell prescription painkillers illegally (28%). Only 10% believe that people who take prescription painkillers are mainly responsible (Politico–HSPH, 2017). A majority believe that people addicted to painkillers have an illness (53%) rather than a personal weakness (36%) (PBS–Marist, 2017)."
Counterintuitively, however, a significant minority of Americans believe opioid abusers should be incarcerated.  This is not an appropriate response to the epidemic; people with opioid addictions should be treated as patients.
The critical role of technology
Any public health approach to this problem requires organized, accurate data.  Ideally, an "opioid patient registry" would include affected patients, their treatment history including behavioral health and other social determinants of care, and access to patterns of community opioid use that could help direct community solutions.
ACOs and other large healthcare entities such as state public health departments usually have incomplete data in multiple silos.  Hopefully as we move forward, the needs of our communities will push more provider entities to aggregate and share their data for the greater good of our communities.
The current barriers to data sharing leave patient data scattered in multiple, non-interoperable siloes.  Data may not even be collected in the first place; providers are often reluctant to code psychiatric diagnoses or opioid use disorder out of concern that this information will be improperly shared with insurers or other parties.
The Opioid Crisis Response Act of 2018, currently working its way through the Senate, states the following:  "Controlled Substance Data Collection – To more rapidly assess and respond to the opioid crisis, this program will provide support to States, localities, and tribes to collect, analyze, and disseminate controlled substance overdose data."  This is a laudable goal, but time will tell if the legislation even passes and then how funding might practically support such a goal.  I do not think states and municipalities can afford to wait for federal solutions.
Conclusion: the need for hope
There is a curious lack of articles, scientific research or even speculation as to why the opioid epidemic has taken such hold of our country.  Though there is no doubt in my mind that we physicians set out the fuel for the fire with overzealous opioid prescribing for many years with tacit encouragement by the pharmaceutical industry, there is clearly something else going on here.
While I cannot prove it, I suspect that some of the social, psychological and spiritual fuel for this fire exists in the fraying of family and community structures resulting from the ongoing economic dislocation left over from the great recession of 2008.  Outwardly the overall economy is doing better with decreased unemployment, but digging a bit deeper shows a high percentage of families with no savings or overall debt, and many jobs with low wages and poor benefits.

I believe, in part, opioid addiction springs from a sense of hopelessness about the future.  Addiction is a complex process, and I am certain that hopelessness is a key element.  On the flip side, providing hope to addicted patients provides a path back to health.
If we are to make progress with this epidemic, we will need to come to terms with the larger societal aspects of the problem as well as tackling the street level issues of providing adequate care, medications, counseling and safe facilities for treatment.  Such a colossal task requires vision on the part of our leaders and unwavering will to move the healthcare system forward.
Have a question for Dr. Parker?
At Arcadia, we're always happy to talk about value based care.  Simply fill out the short form below to send a note to Dr. Parker.



Ask Dr. Parker: Tackling Social Determinants of Health in Oregon