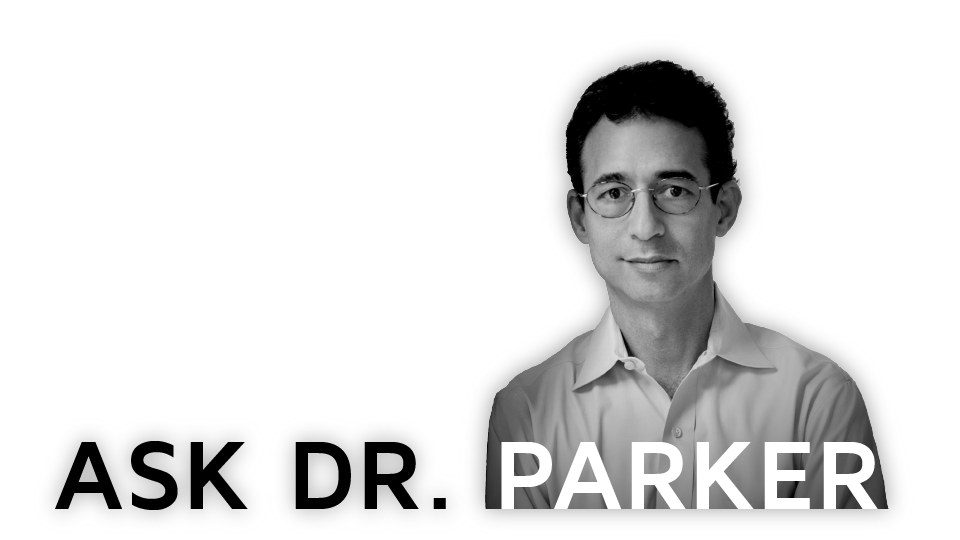 "How might proposed changes to Medicaid affect healthcare?"
Medicaid turns out to be the flashpoint of the year in the raucous healthcare debate now raging in Washington, D.C.  Though healthcare, or the lack thereof, affects every American, both the House and the Senate have focused their potential changes to the Affordable Care Act on Medicaid.  All parties in the healthcare debate – patients, doctors, hospitals, and insurers – understand that the health of Medicaid will reflect the health of the nation.  It is important for us all to understand how Medicaid came into being, the enormous role it plays in U.S. healthcare today, and how proposed changes may profoundly alter the healthcare environment for everyone.
Medicaid: a half-century of care – at a cost
Medicaid was created in 1965, as part of President Lyndon Johnson's "Great Society."  Over the last half-century, the program has become an integral funding mechanism for healthcare delivery in the United States.  Currently, Medicaid covers 74 million people — almost one in five Americans. Federal law guarantees Medicaid coverage to pregnant women, children, and elderly and disabled people under certain income levels. Medicaid covers more than a third of the nation's children and pays for half of all births.  The biggest costs in Medicaid are for the elderly and the disabled, often because of long-term care in nursing homes.
However, this massive safety net comes at a huge cost, split between the federal and state governments.  Medicaid cost $553 billion in fiscal year 2016. Of that amount, $348.9 billion came from the federal government and the states paid $204.5 billion. Federal Medicaid spending is projected to grow 6 percent a year on average, rising to $650 billion in 2027, according to the Congressional Budget Office. Medicaid accounts for 9 percent of federal domestic spending. For states, Medicaid is the biggest source of federal funding. It is also the second-largest budget item behind education.
The tension between the value of the services provided to recipients and the cost to taxpayers has made Medicaid funding a hot issue in the debate over proposed healthcare legislation.  So how do the House and Senate proposals attempt to address this conflict?
Potential impacts on over 900,000 nursing home residents
Medicaid covers two-thirds of the 1.4 million nursing home residents in this country.  Most nursing home residents started in the middle class and spent down all their savings on care before becoming "eligible" for Medicaid.  Some residents discharged from a hospital to a nursing home are initially covered by Medicare. But if they stay longer than 100 days, that benefit ends, and those without adequate savings shift to Medicaid coverage.
Under federal law, state Medicaid programs are required to cover nursing home care. But state officials decide how much to pay facilities, and states under budgetary pressure could decrease the amount they are willing or able to pay, or might restrict eligibility for coverage.  In Alaska, Mississippi and West Virginia, for example, Medicaid was the primary payer for three-quarters or more of nursing home residents in 2015, according to the Kaiser Family Foundation. Potential major cuts to Medicaid could pressure states to reduce funding to nursing homes, and in the absence of alternative funding mechanisms, potentially cause a crisis for their survival.
Potential impacts to 11 million low income adults
The Affordable Care Act allowed states to expand Medicaid coverage to a new optional group: adults with income up to 138 percent of the poverty level, which is $16,643 for an individual this year. Thirty-one states now offer Medicaid to this group in the so-called "Medicaid expansion".
For states choosing Medicaid expansion, the federal government initially covered all of the costs for the roughly 11 million people who were newly insured.  These new Medicaid recipients are mostly adults without disabilities.  Over time, the Affordable Care Act will gradually require the states to share the cost of care for this population.
Under the current law, the federal government will pick up 95 percent of state costs for the expansion of Medicaid in 2017, whittling down to 90 percent in 2020.  However, proposed bills could sharply reduce how much the federal government pays for that population starting in 2020.  This abrupt transition of financial responsibility to the states may end Medicaid expansion, which could, without other funding alternatives, put coverage for 11 million people at risk.
Potential reductions in healthcare cost assistance for states
While most Medicaid enrollees are children, pregnant women and nonelderly adults, long-term services such as nursing homes account for 42 percent of all Medicaid spending.  The federal government pays 50 to 75 percent of Medicaid costs for most eligible groups, with poorer states receiving more money.
Both the House and Senate health bills would fundamentally change the way the federal government pays its share of Medicaid costs, setting a per-person limit on spending that would adjust annually for consumer price inflation, instead of rising with the rate of medical cost inflation. The Congressional Budget Office  estimates that the changes could lead to a reduction in spending on Medicaid of more than $800 billion over a decade.
The CBO also predicts that Medicaid enrollment could drop, with states making it harder to qualify for the program and potentially eliminating certain benefits to make up for tightened federal spending.  At present, it is undetermined which benefits could be cut
In the above paragraphs, I have drawn on analysis from both the Kaiser Family Foundation and the New York Times.  Both offer in-depth coverage of the proposed legislation, and you may wish to seek out other sources as well.
The danger of focusing on the amount of care instead of the cost of care 
There can be no doubt that the costs of Medicaid place an enormous burden on both federal and state budgets.  It appears that Congress is poised to dramatically rein in federal spending on Medicaid in an attempt to drive down these costs.  Rather than focus on the cost of care, Congress seems intent on reducing the amount of care by restricting Medicaid eligibility and Medicaid budgets.
The CBO, in scoring the House version of the bill, estimated that up to 23 million people might lose their health care coverage.  The Senate bill scored by the CBO estimates 22 million people could lose benefits, until or unless alternative public sector or private sector (market) funding mechanisms emerge. In addition to the effect on their lives and health, it is worth asking what this might mean for doctors and the healthcare institutions that they work for.
Without Medicaid insurance, many of these patients may stop seeking regular care as it will become unaffordable.  One of the ironies of our healthcare system is that individual patients who must pay out of pocket for the full cost of their care do not receive any of the usual discounts afforded to those with employer or other provided insurance.  As a result, those with the least means to pay for care are often confronted with substantially higher costs!
Lack of regular care means that patients may go longer with undiagnosed illnesses such as diabetes, heart disease, neurologic and rheumatologic diseases and cancer.  As illnesses progress unchecked, these patients are most likely to seek care in an emergency department when one of these illnesses reaches a crisis stage.  Under our EMTALA (Emergency Medical Treatment and Labor Act) legislation, emergency departments are required to treat people regardless of ability to pay.
But care rendered in an emergency department is a far cry from the comprehensive coordinated care that we all aspire to deliver and receive.  The larger irony of the current proposed legislation is that reducing Medicaid spending could result in more illness and ultimately higher medical and social costs to society down the line.
Potential impacts to communities
The opioid crisis in the U.S. is on track to claim 50,000 lives per year.  Medicaid is often the most frequent provider of care for patients with opioid addiction.  Major cuts to Medicaid may only exacerbate the challenge of funding medically appropriate care for these patients.
Another potential loser if this legislation passes are small and rural hospitals that serve and depend on Medicaid patients.  Despite the low reimbursement from Medicaid to hospitals when compared with commercial insurance or even Medicare, hospitals are still paid.  In some areas, 20-25% of all patients seen in the hospital have Medicaid insurance.  The effect on those safety net hospitals could be large and negative.
As for residents of nursing homes, it remains an open question as to what happens to them if their Medicaid safety net is impacted.  Where else will they go?  This raises significant questions.
Takeaways for ACO leaders
Keep a close eye on the Senate.  This week they decided to delay the vote.  If they pass their proposed legislation, it goes back to the House for either an up or down vote, or a move to a House-Senate conference committee for further horse trading.
Healthcare leaders should prepare for the possible scenario of greatly reduced Medicaid benefits.  This will hit hardest the 31 current Medicaid expansion states, but all states will likely feel the effect in the absence of other funding mechanisms.
Emergency departments should prepare for more patients with no means to pay.
Hospitals should prepare for decreased admissions of Medicaid patients and more admissions for patients unable to pay.
States and communities need to evaluate how to close potential funding gaps to support nursing home patients and patients addicted to opioids who might lose their Medicaid insurance.
Ultimately, doctors and other providers should work with policy makers at the state and federal level to continue to take on the immense challenges of the U.S. healthcare system.
Do you have a question for Dr. Parker?
Thanks for your interest; we're always eager to engage in a conversation about value based care. Please fill out the short form below to submit your question to Dr. Parker.