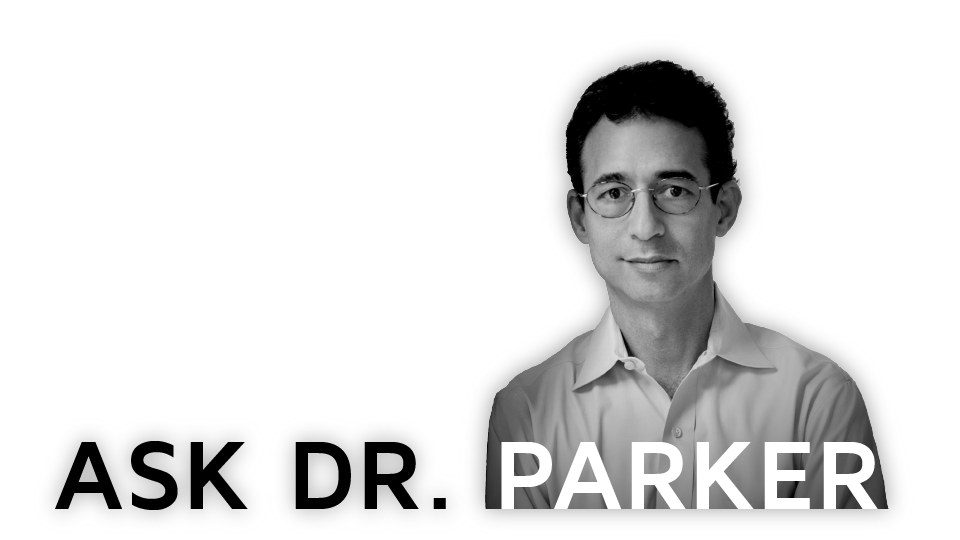 "Social determinants of health and behavioral health can have a huge impact on health outcomes but are notoriously challenging to address.  Is anyone really trying to tackle these issues on a systemic level?"
Oregon is a great example of government and community collaboration in trying to address the social determinants of health and behavioral health issues that impact health outcomes via Coordinated Care Organizations (CCO).   CCOs are similar to  Accountable Care Organizations (ACO) – but with some important differences.
CCOs: Oregon's high stakes experiment with value based care
First there was fee-for-service.  Then there was pay-for-performance.  Following this came pay-for-value, the Triple Aim, and global payment.  And now we are evaluating an experiment in Oregon under the state Medicaid waiver called the Coordinated Care Organization (CCO). The CCO model of delivering health care to Medicaid members is special because within a system focused on primary care, it incorporates:
a global budget
value based payments and purchasing
patient-centered modalities
integration of the patient's whole health (including behavioral, dental and the social determinants of health)
Each CCO delivers care to Medicaid members within a specific geographical area, operating under a budget provided by the state. Each CCO is held accountable for both the quality and cost of care provided.  The 15 CCOs are contracted with the State of Oregon based on risk-based premiums, so each CCO works from a different baseline PMPM budget.
Oregon CCOs are each measured for compliance with 17 quality measures as part of their contracts with the Oregon Health Authority.   Success in the quality realm translates into upside financial rewards for the COO.  Failure to stay within the budget can incur financial penalties.  Overall, the contracts are intended to both hold the CCOs accountable, increase innovation, and improve population health.
How did Oregon do in the first 5 years of the CCO program?
The CCO model has steadily shown promise in improving the quality of care while at the same time saving money to the system.
CCOs were mandated to stay under a 3.4% annual global increase in cost, significantly below the national trend.
In 2014, almost 1 million Oregon residents were covered under the CCOs.
Since 2012, Oregon's CCO model has saved taxpayers an estimated $2.2 billion.
Starting in 2012, the first version of this Medicaid experiment dealt mostly with fairly well-known quality measures, such as childhood immunization rates, blood pressure, and diabetic care.  In addition, CCOs were measured on patient satisfaction via the standard Consumer Assessment of Healthcare Providers and Systems (CAPHS) survey instruments.
One analysis by the Center for Health Systems Effectiveness at the Oregon Health & Science University looked at CCO performance between 2012 and 2017.  It demonstrated that Oregon spent less per Medicaid member than neighboring Washington, and that it reduced emergency room visits and "low value" or discretionary care.  Low value care or discretionary care is care that was not really needed, like an MRI for a tension headache or an arthroscopy for mild knee pain.
Looking forward: CCO 2.0
Oregon's current CCO contract cycle ends on December 31, 2019, and the Oregon Health Authority is currently leading the design process for "CCO 2.0" – an opportunity to mature the CCO model with lessons learned from the initial implementation, and a chance to drive additional innovation in population health.
Governor Kate Brown has tasked the Oregon Health Policy Board with emphasizing the following four areas in CCO 2.0:
The latest iteration for this progressive state requires venturing further into the waters at the intersection of healthcare and social determinants of health and behavioral health.
Health equity and social determinants of health – why they matter for CCO 2.0
Health equity is an increasingly important part of the conversation around population health management, and the Oregon Health Policy Board (OHPB) has identified core concepts important to the vision for CCO 2.0.
"Health equity means that everyone has a fair and just opportunity to be healthier. This requires removing obstacles to health such as poverty, discrimination, and their consequences, including powerlessness and lack of access to good jobs with fair pay, quality education and housing, safe environments, and health care." – Robert Wood Johnson Foundation
To measure health equity, we need to look at disparities in health and its determinants.
Addressing health equity requires healthcare systems to look outside the clinic walls to understand the broader living conditions in a community.  The OHPB has developed the following working definitions:
Social Determinants of Health (SDOH) are the social, economic, political, and environmental conditions in which people are born, grow, work, live, and age.
Social Determinants of Equity (SDOE): Structural factors, such as racism, sexism, able-ism, and others that determine how different groups of people experience SDOH.
OHPB's stance is that SDOH&E are linked to differences in health outcomes, and are "intertwined and difficult to separate".   This perspective will likely influence a holistic approach to health equity in CCO 2.0.  However, specific process and outcome measures related to SDOH might address the following:
Food insecurity
Health-related factors of kindergarten readiness
Housing for the homeless
"Cultural competency" for providers
Greater access to telehealth for patients unable to travel to the doctor
As a general internist myself with an extra dose of behavioral health work experience, I am personally committed to the notion that social determinants and mental illness (a subset of behavioral health) underlie a huge slice of healthcare utilization and expense.  And I also believe that much of this utilization is preventable with better social and behavioral health interventions.
The Oregon CCO experiment could serve as an example for other states and other payer markets which are willing and ready to tackle these seemingly intractable challenges.  However, Oregon will face some challenges.
Challenges and opportunities for Oregon
There's a commonly-heard refrain that "all healthcare is local".   Paul Keckley may argue that "some healthcare is local, but not all" – but when it comes to addressing SDOH&E in Oregon, the local realities of each community do impact care delivery.
The very rural geography of Oregon outside of Portland means that CCOs need to think about system-wide innovations to provide the best possible care while also accounting for regional differences in resources available and the needs of each local population.
Because of Medicaid regulations, Oregon CCOs will need to establish local community partnerships to address issues like the housing crisis.  CCOs and other Medicaid-funded entities are barred from spending funds on brick and mortar solutions that may mitigate housing insecurity, an issue of critical importance in metropolitan and rural areas of Oregon.  However, CCOs serve as community hubs for entities providing health care and social services, and those partnerships can make good headway on issues like homelessness, foster care, and intimate partner violence.
Some thought was given to this in the waiver that allowed Oregon to establish the CCOs.  The waiver includes broader allowances for health-related services.  While Medicaid entities may not pay for brick and mortar housing solutions, they can provide limited rent assistance and other non-medical services that positively mitigate the social determinants of health.
A significant amount of effort in developing the CCO 2.0 model will likely go to figuring out how to support CCOs in building these local or regional community partnerships and measuring success.
Getting data on social determinants of health and health equity
Any measurement effort is wholly reliant on getting data – and collecting data on SDOH&E is relatively new territory for many organizations.  However, CCOs have seen successes in behavioral and dental health integration when there has been thoughtful collection, analysis, and dissemination of data.  And as more stakeholders enter the coordinated care model, data integration maintains its importance.
I have had the pleasure of working with several CCOs and participating healthcare providers in Oregon, including Yakima Valley Farm Workers Clinic (YVFWC).  The team in the YVFWC clinic serving Portland, Oregon has re-envisioned every aspect of care delivery, including data capture on SDOH.  Clinic director Michelle Lehr O'Connell, MPA and chief executive officer Carlos Olivares presented at HIMSS18 on their evolving efforts to capture and use SDOH data.  If you have access to the HIMSS general education session recordings, I strongly suggest listening to their story – it is a wonderful example of innovation in this area.
Measuring outcomes or investments within SDOH continues to be challenging – but the Oregon Health Authority is working closely with CCO stakeholders to identify promising solutions.
Moving forward in Oregon
I am greatly impressed with the willingness of the Oregon Health Authority and its stakeholders to even consider taking on the monumental task of addressing social determinants of health and the integration of behavioral and dental health services in primary care.  We will need to evaluate on an ongoing basis whether the apparatus of healthcare is adequately powered to take on the entrenched issues of poverty, incarceration, poor housing, discrimination, food insecurity, transportation deficiencies and inadequate education.  Even the opioid issue seems larger than the healthcare system's ability to handle it.
Oregon demonstrates an impressive running start with the progress CCOs have made since 2012, and a dedication to improving the care of their population dating back to the 1990s.  They are organized, energized and motivated. Just maybe they can show us the way!
Do you have a question for Dr. Parker?
We're always happy to talk about value based care.  Please fill out the short form below to send your question or comment to Dr. Parker.