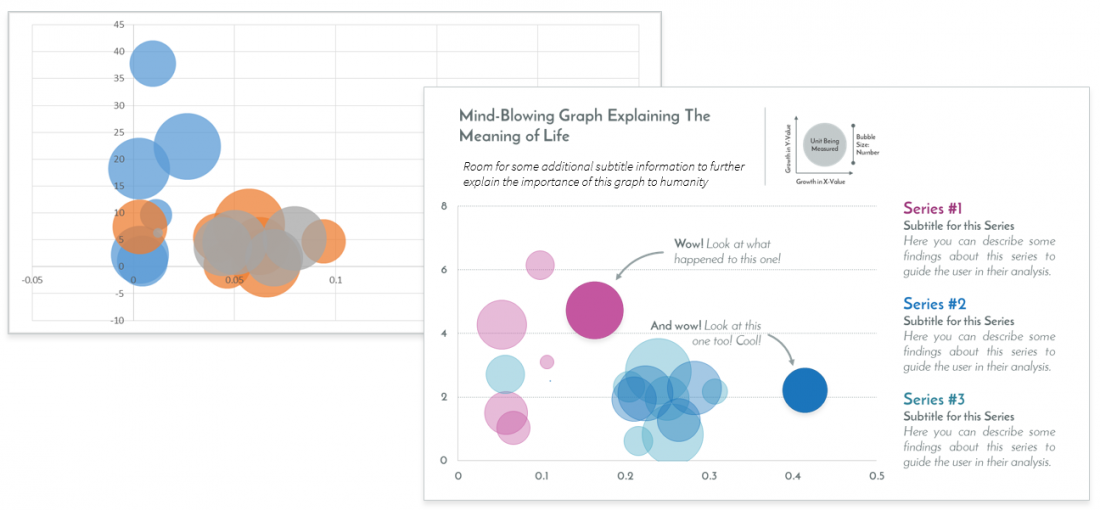 At Arcadia, we spend a lot of time thinking about how to make data useful to our customers – whether in Arcadia Analytics, in our Data Gallery, or even in a simple graph.  It's easy to make a graph – but deceptively difficult to make that graph useful to its intended audience.   Here is our simple guide to making a better graph in 11 steps.
Step 1: Pick the right starting point.
Be sure to choose the right type of graph for the data you have and the story you want to present.   In our example, we'll use a bubble chart. This kind of chart is a great way to convey complex data with X, Y, Z, and Color dimensions. You can also add vectors for a 5th piece of data!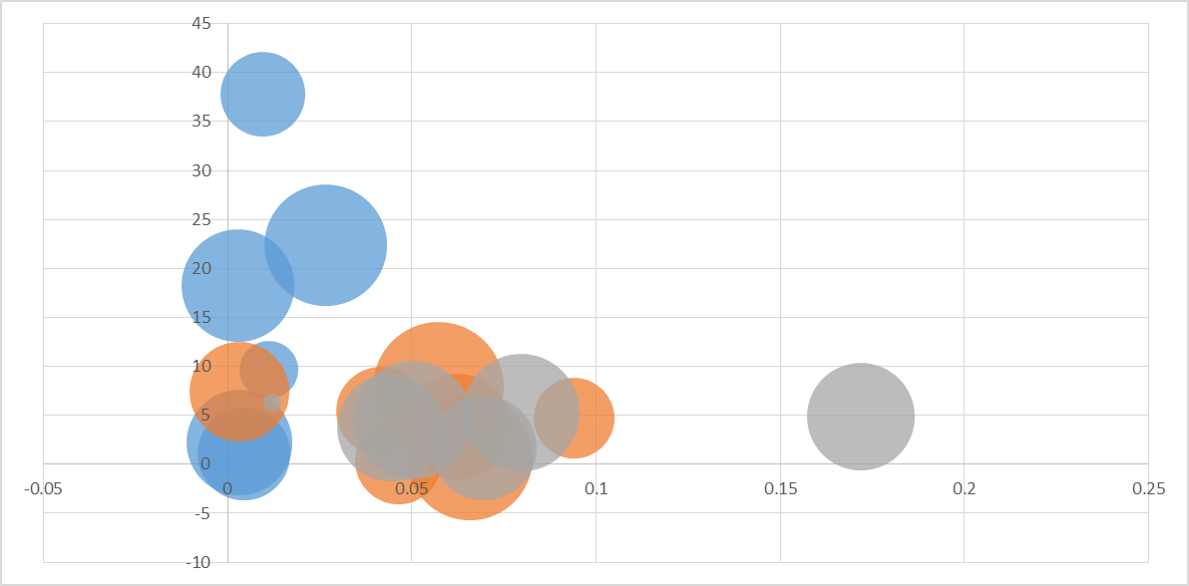 Step 2: Scale your data.
Apply scales (logarithmic, power) to let your data breathe and better understand trends.  Be sure to tell your readers, though.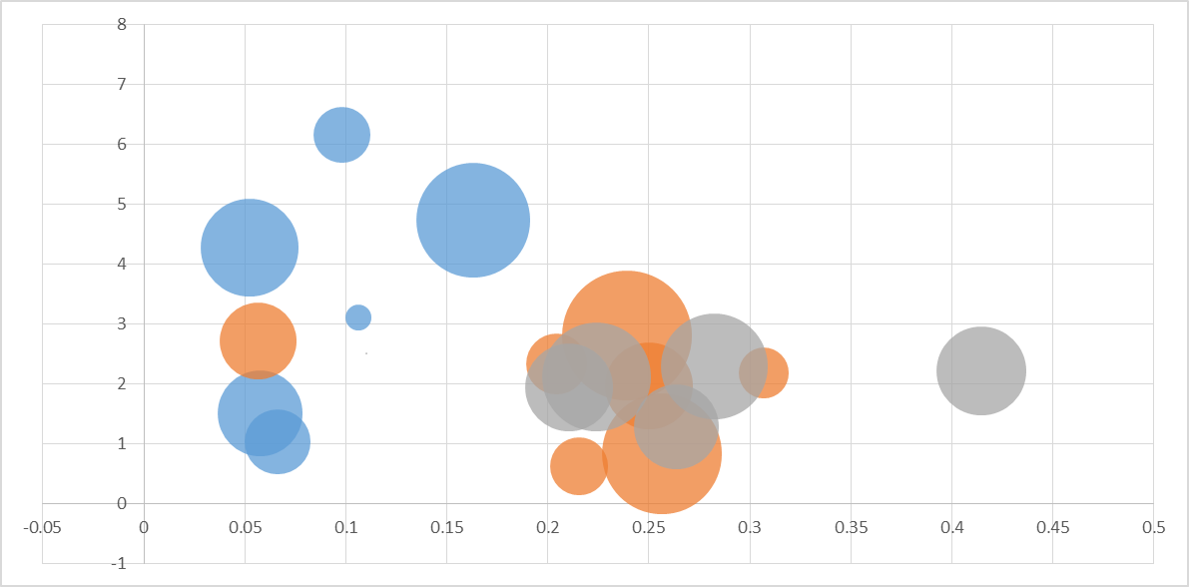 Step 3: Color your data.
Use color to help your reader understand different parts of your graph.  Multiple graphs about the same topic?  Be consistent with your colors to avoid confusion.  And when using transparency and overlays, choose colors that mix well (i.e. not complementary colors).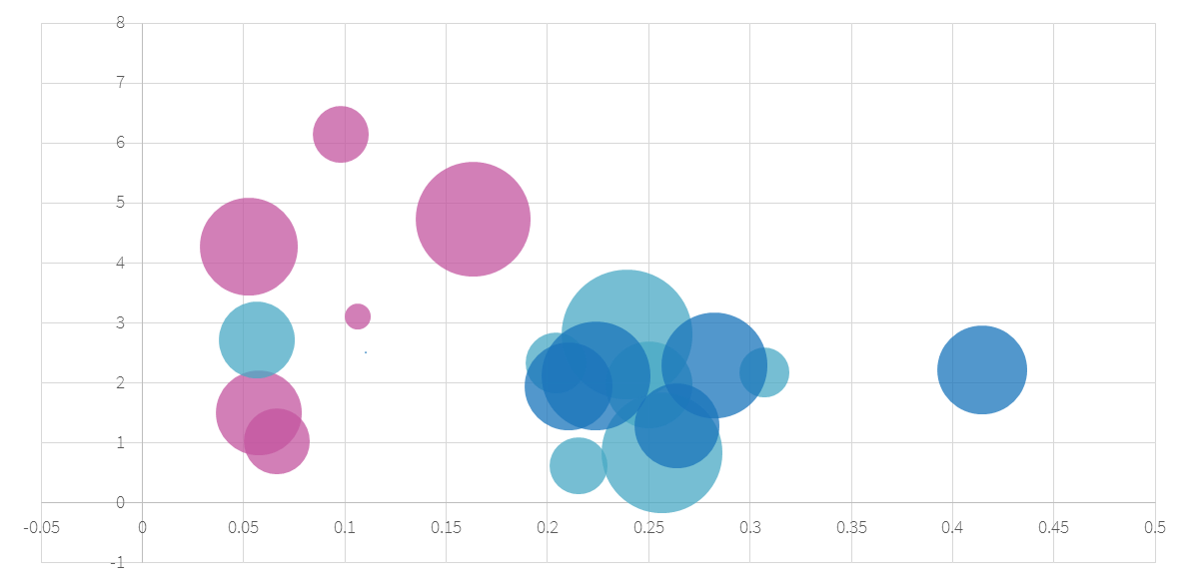 Step 4: Style opacity and borders.
Increase transparency for overlapping data. Use borders to make sharper edges, which make it easier to find distinct shapes in data clusters.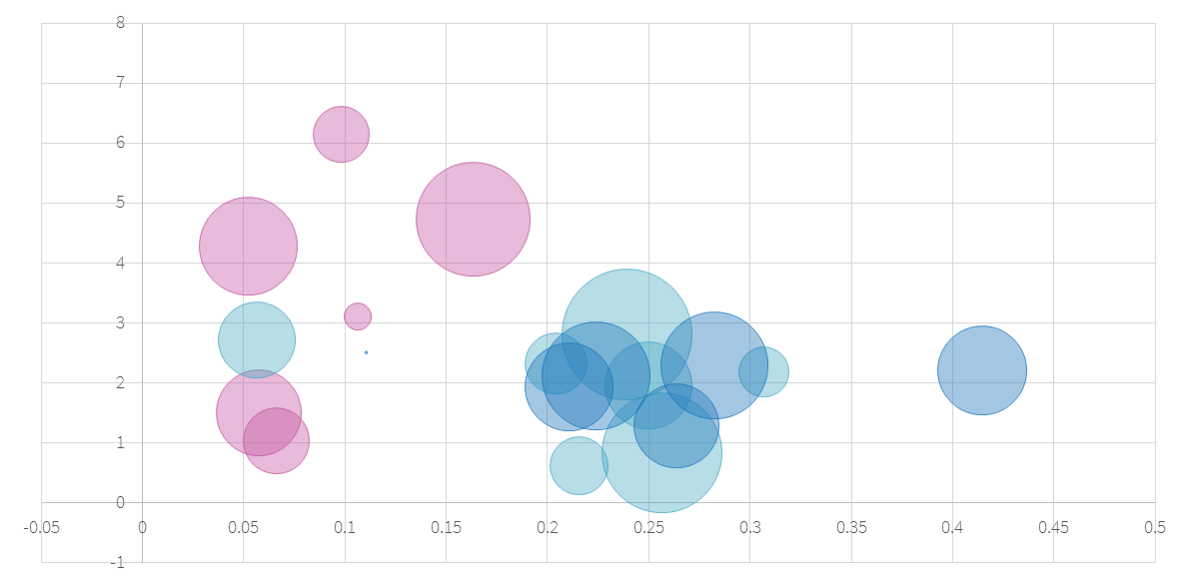 Step 5: Zero out your axes. 
Unless you have a compelling reason, force your axes to zero. If you don't – make it obvious where your axis is starting. In this case, the negative portions of the axes were superfluous.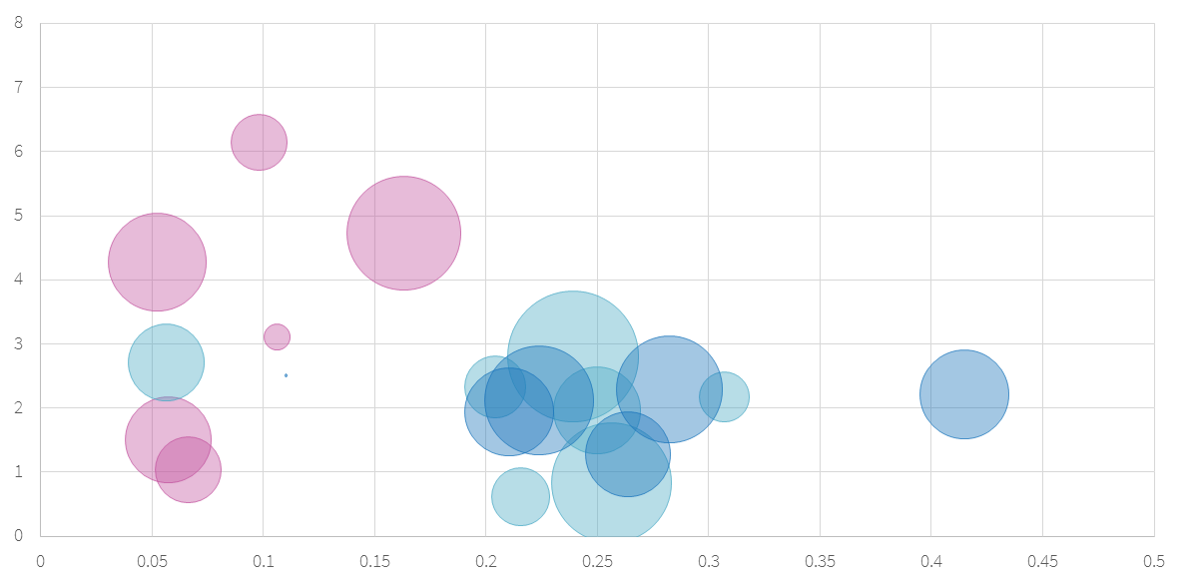 Step 6: Remove discretionary gridlines.
How important is it for your user to pinpoint the X-Y coordinates of a data point? If it's not that important, remove some of the grid noise.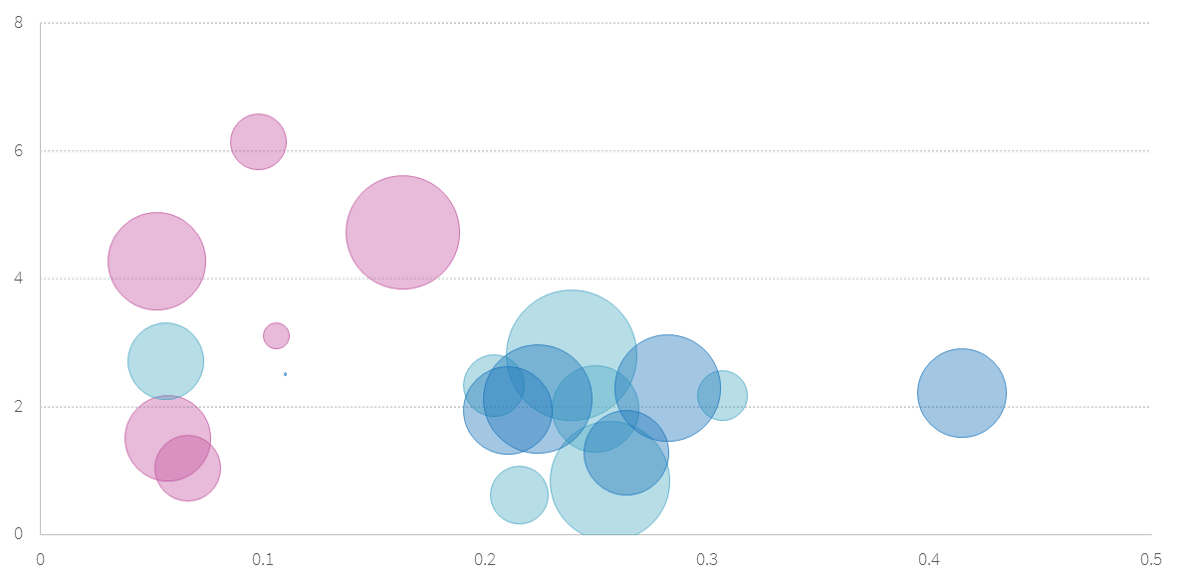 Step 7: Fall in love with fonts.
Generic fonts have come a long way (Calibri > Arial).  BUT – you can differentiate your visual with one of thousands of beautiful, unique fonts.  Google has a good resource for fonts.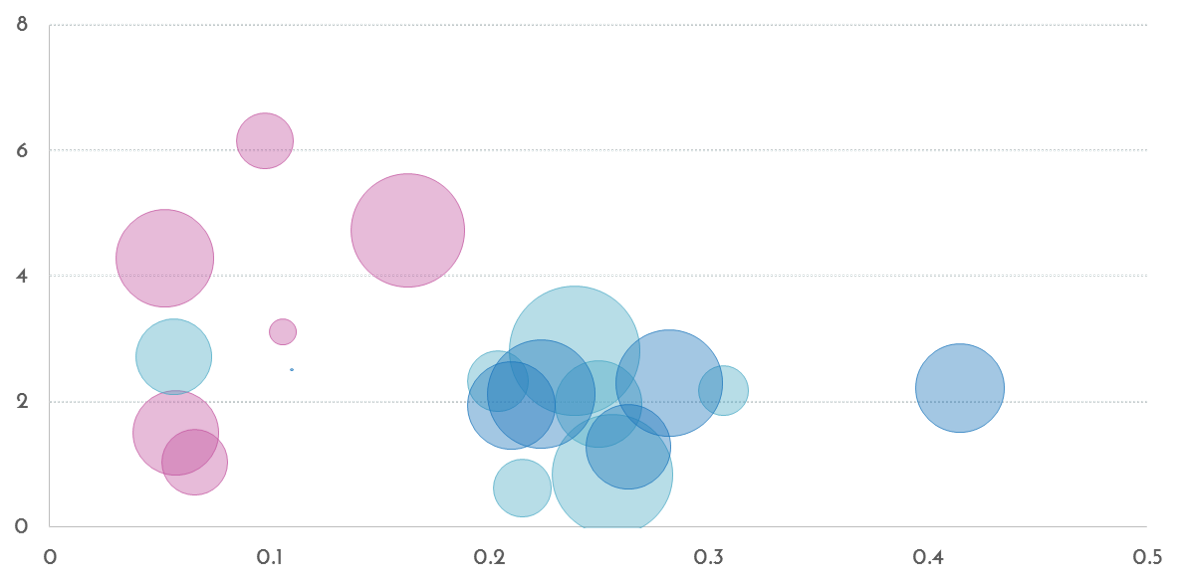 Step 8: Label Your Axes
Add labels to your axes, including any scales applied and the units being measured.  Put a simple explanation at the top of the graph to remove ambiguity.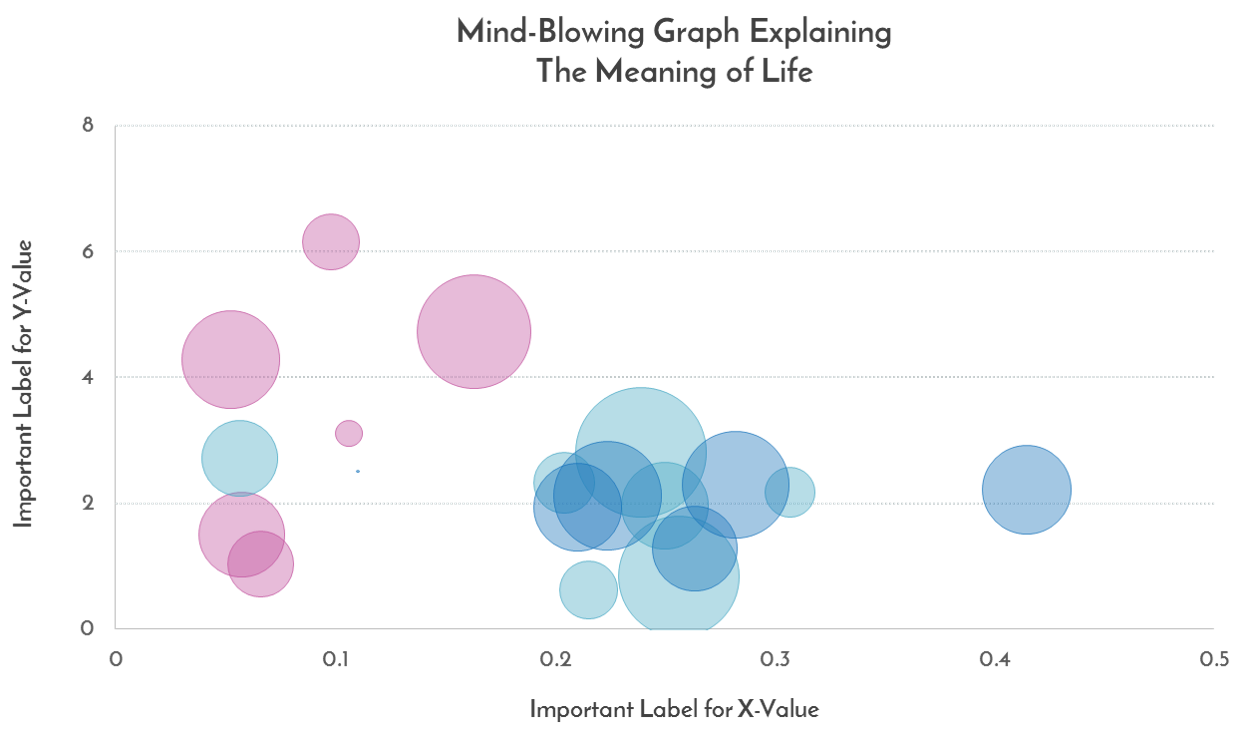 Step 9: Create a great legend.
Labels on the axes are the most intuitive, and you should generally keep them there, but sometimes you may want to show those labels in a legend that conveys the information in a unique – or more informative – way.  In this example, the use of the legend supports a more comprehensive explanation of how to interpret the bubbles.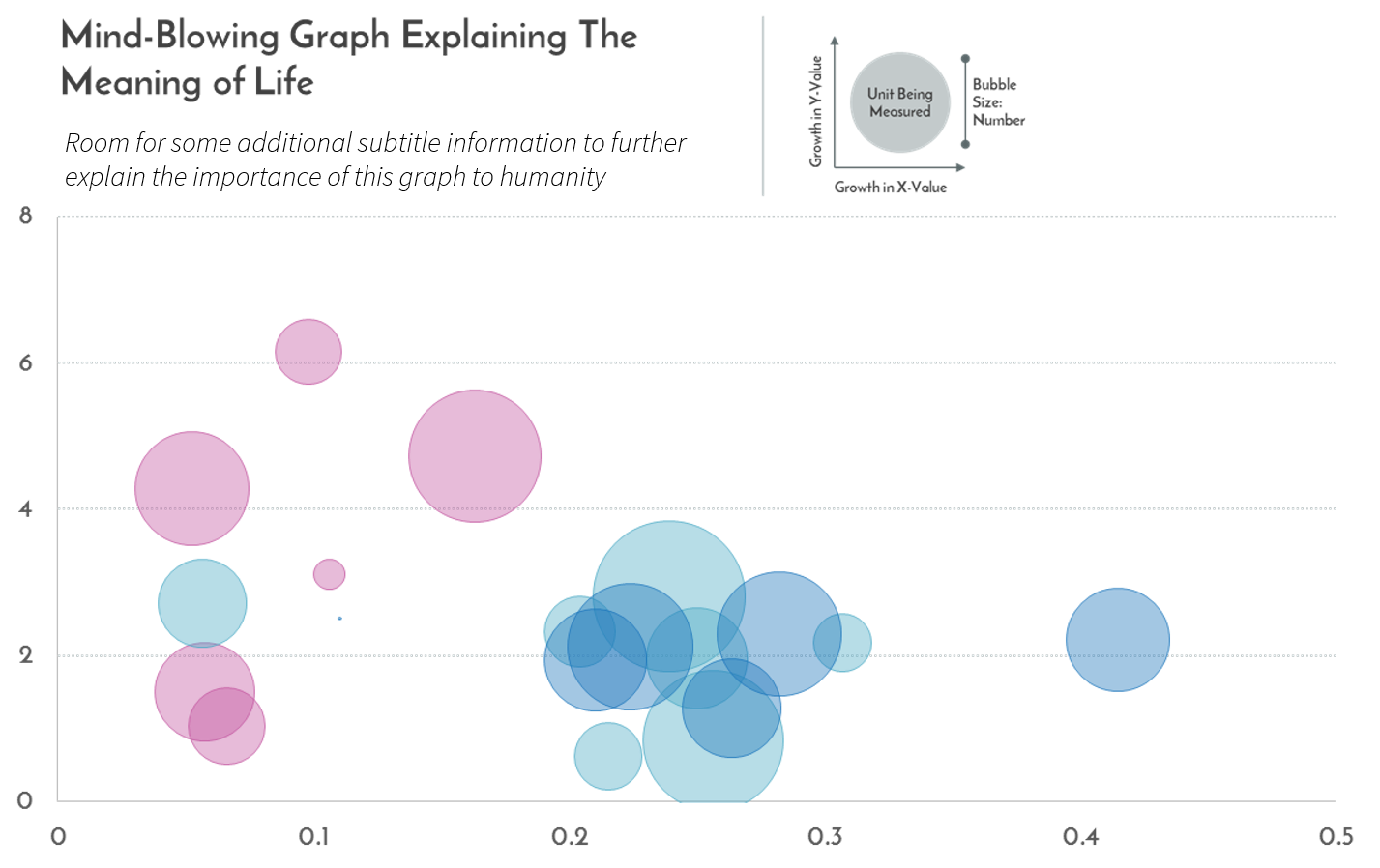 Step 10: Label your series.
While simple series labels work well enough, you can use this opportunity to embed some of your findings and analysis directly into the graph.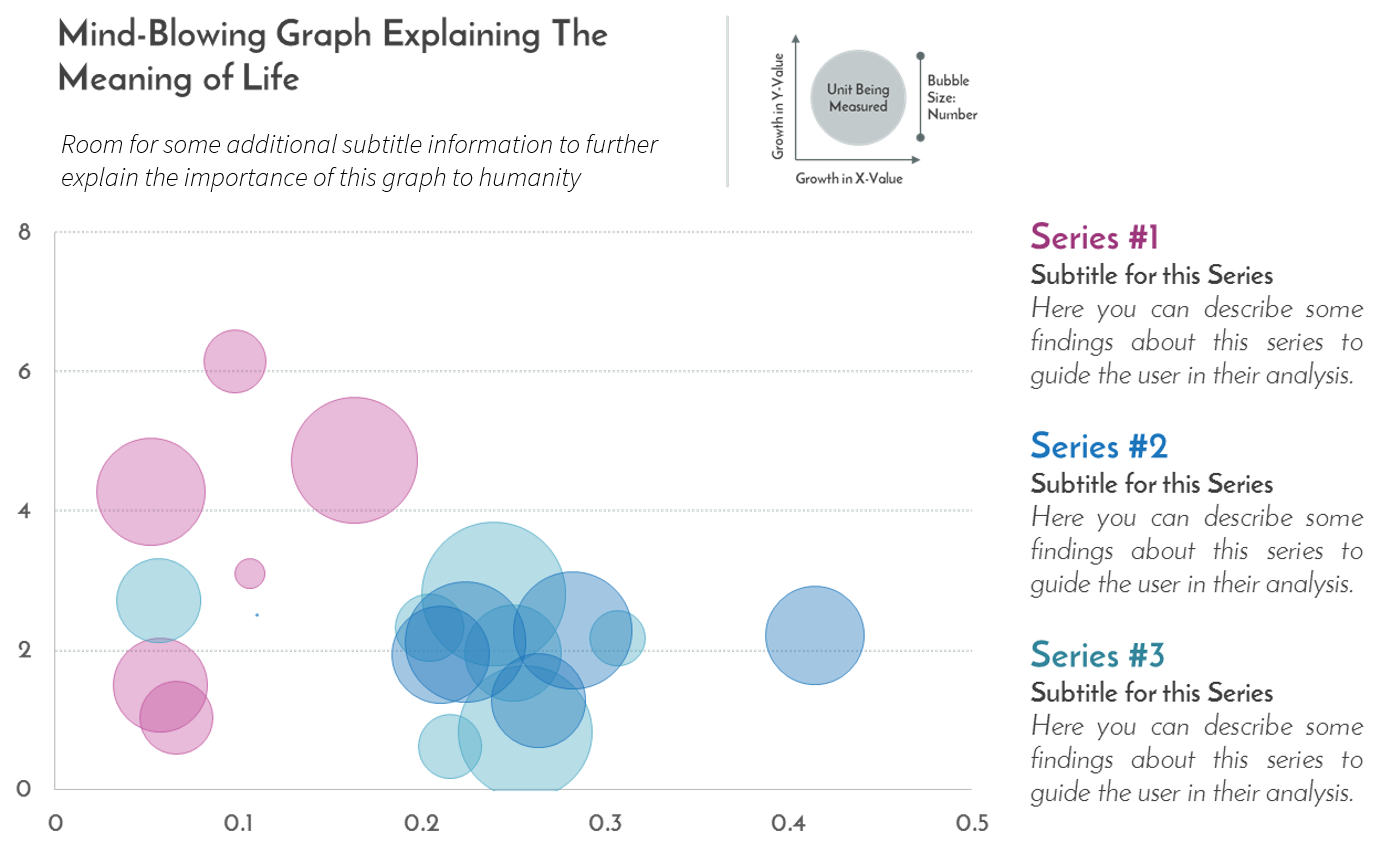 Step 11: Call out your data. 
Add some callouts to help tell your story and highlight interesting pieces of information.  In our example, the called-out bubbles are styled opaquely, to stand out from the other (transparent) bubbles.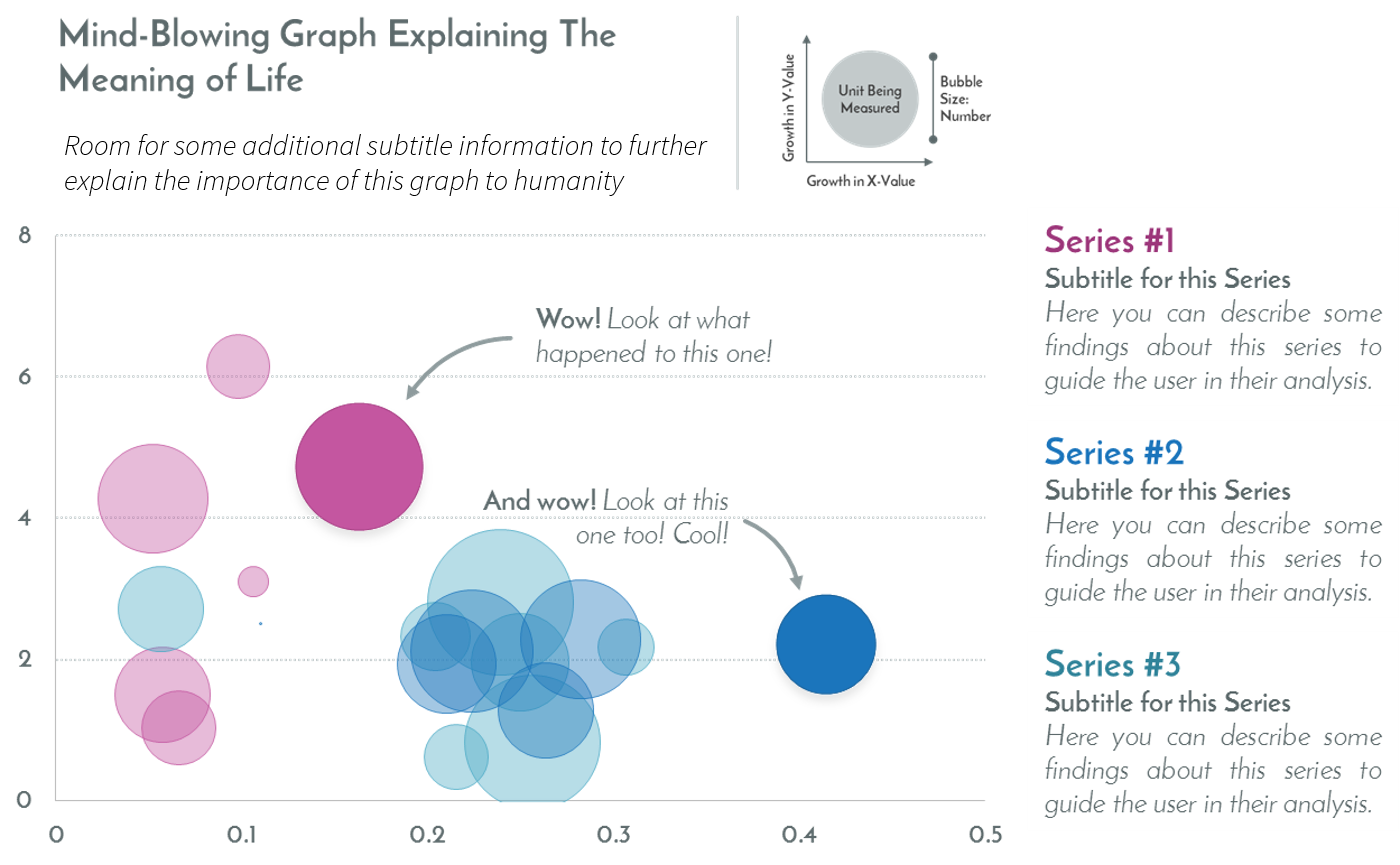 Each step by itself is simple, but in combination they create a much more compelling graph.  To check out some of the ways we use these ideas in our data visualization work, visit the Arcadia Data Gallery.