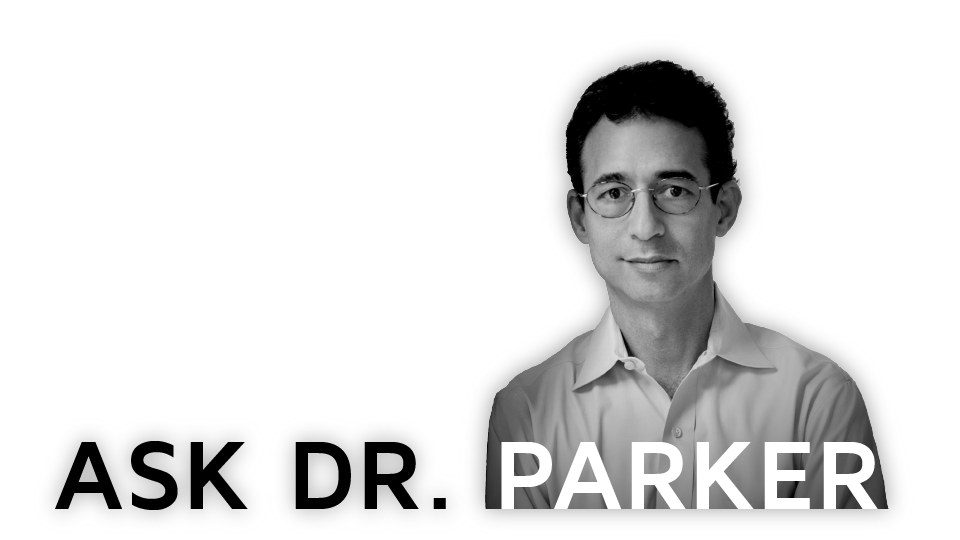 "Now that we're well into 2018 and making plans for the 2019 measurement year, what current issues concern ACO leaders?"
There are some core concerns that always worry leaders of value based care organizations year after year: ensuring the revenues received for the care of a given population are sufficient for the care of that population, ensuring the quality of care delivered, and ensuring  the thoughtful utilization of resources to provide the appropriate care at the appropriate time at an appropriate cost.  (For more on the basics required for ACO success, check out our whitepaper "Building the Successful Accountable Care Organization".)
That said, current events and potential policy and funding changes will heavily influence how healthcare leaders approach these revenue, quality, and utilization concerns.  One resource I find very useful is the National Association of Accountable Care Organizations (NAACOS), which represents ACOs throughout the country.  I just returned from their Spring 2018 conference in Baltimore, where 632 attendees reaffirmed the growing importance of value based care.  This NAACOS meeting did not break any new ground, but I did leave with some useful highlights that shed light on the current concerns for ACOs:
The large majority of ACOs are still avoiding downside risk.
Apps may or may not be a way of getting patients to engage with their healthcare records.
Measure complexity remains a huge challenge – but there are organizations out there trying to make measures both more simple and more meaningful.
Change to payment models is coming – but how soon?
Large majority of ACOs are still avoiding downside risk
NAACOS chief executive officer Clif Gaus, ScD, opened the conference, noting that while NAACOS covers the big policy issues emanating from Congress and the Trump Administration, the organization more importantly focuses on the operations and networking opportunities for ACOs.  In other words, NAACOS is the broker for a lot of practical advice about how to move an ACO forward.  He pointed out that for unclear reasons, ACOs that are members of NAACOS are more likely to be profitable than those ACOs that are not members of NAACOS.
Dr. Gaus shared the following statistics.  Of a total of 923 ACOs in the U.S. presently, 649 ACOs are strictly Medicare.  The breakdown is as follows:
Track 1 – 460
Track 1+ — 55
Track 2 – 8
Track 3 – 38
NextGen – 51
CEC – 37 (Comprehensive End Stage Renal Disease Care)
The take home point for me from the above stats is that the large majority of ACOs remain in Track 1, choosing not to take on downside risk.  All ACO executives are aware that under MACRA, all doctors will be taking on risk, whether they are ready or not.  This will continue to fuel ACO progress towards value based care, in my opinion.
Dr. Gaus noted that Health and Human Services (HHS) Secretary Alex Azar is seeking simplification of rules at the same time as increased value.  At the same time, he commented that Congress is in general favoring doctors accepting more risk.  I personally agree with the notion that increased risk is the only proven tool to get unnecessary utilization under control.  But many doctors and groups remain understandably wary of taking on downside risk.  They know that success entails changing their behavior, with a new emphasis on team based care and taking out unnecessary utilization – all of which is difficult.  Change does not come easily!
Will apps really drive patients to engage with their healthcare data?
Don Rucker, MD, formerly an emergency physician at Beth Israel Deaconess Medical Center in Boston and now National Coordinator for Health Information Technology, opened his statement noting the pervasive and persistent lack of IT connectivity and usability.  He commented on his concern about providers stuck with excessive "screen time" and a general concern that EHRs are "making more work".  Though I share those concerns, I am certain that the better EHRs are far more efficient than paper charts, and only EHRs provide the data basis for population health.
Dr. Rucker talked a bit about the 2016 21st Century Cures Act, noting the following principles:
Prohibition on information blocking, with the Office of the National Coordinator (ONC) to define exceptions.
Trusted Exchange Framework Common Agreement (TEFCA) – mandates sharing of data.
Sharing of patient date via Open Application Programming Interface (API) "without special effort".
He shared his hope that the modern app economy will drive useful inventions into healthcare. He noted that many in Congress want patient data on individual smartphones with increased patient engagement. I am personally skeptical about the ability of patient-based apps to fix the deep problems of the U.S. healthcare system, but I am open to learning.
He concluded by noting that a huge vacuum still exists for better population health data and initiatives.  I agree, though I have seen tremendous progress in this area over the past 5 years.
Organizations are trying to move the needle on measure complexity
Suzanne Delbanco, PhD, executive director for Catalyst for Payment Reform (CPR).  CPR is "an independent non-profit corporation working to catalyze employers, public purchasers and others to implement strategies that produce higher value health care and improve the functioning of the health care marketplace."  Dr. Delbanco elucidated their three core beliefs:
A small group of empowered purchasers can change the system.
Consistent signals to the market will catalyze change faster.
We need to track progress and hold the market accountable.
CPR goals include the following: "Effective payment reform: 20% of payments will flow through methods proven to improve value by 2020."
Dr. Delbanco noted that employers are unsure of the value of ACOs, do not always see full metrics on their attributed patients, and are confused by health plans using disparate quality measures.
CPR has attempted to address some of these problems by standardizing the ACO reporting toolkit.  Of note, CPR has already signed up GE, Equity Healthcare, Google, Lenovo, Pitney Bowes, among others.  CPR has coined the acronym, SPARC for Standardized Plan ACO Reporting for Customers.  Metrics include cost measures, quality measures and utilization measures.
I applaud Dr. Delbanco's energy and vision to almost single handedly move the needle on quality and cost.  We will follow CPR's progress with interest!  (And for those who might be looking for more detail on metrics, I recommend following Lauren McNamara on LinkedIn.  Lauren is our product manager for performance analytics, and will be sharing some deeper dives and perspectives on measurement over the next few weeks.)
Changes are coming to payment models – but how soon?
Finally, I want to highlight some of the comments made in the session titled, "A Conversation with ACO Innovators".
Dr. Katherine Schneider, president and CEO of the Delaware Valley ACO, Dr. Farzad Mostashari, founder and CEO of Aledade Delaware ACO, and Dr. Rick Gilfillan, CEO of Trinity Health joined forces for a panel discussion.
Dr. Schneider set the stage for the conversation by contrasting the fee for service world with the value or risk world.  She described how ACOs share some characteristics, but also how each ACO is unique.  She closed her remarks by describing the care transformation process within her organization.
Dr. Mostashari made the following policy predictions:
Track 1 ACOs will be time-limited and all ACOs will be required to move to 2-sided risk.
Continued improvement in regional benchmarking with ACOs excluded from regional comparison. This reflects a lot of concern that the current benchmarking methodology from CMS is arbitrary and unfair.
Enforcement against information blocking, with Medicare conditions of participation. The hope here is to move the industry forward and encourage easier interoperability.
New Medicare Advantage Advanced Alternative Payment Model with a shift to more predictable benchmarks. Again, Dr. Mostashari is asking for more rational and fair and less arbitrary benchmarks for MA APM.
At the end of the session, an attendee asked the panelists if all the ACO progress to date and potential progress in the future will solve the U.S. healthcare quality and cost problem.  The panelists gave what I would describe as a nuanced, somewhat hopeful, and slightly vague answer.  I would concur!!
NAACOS continues to play an important role as a convener of forward thinking ACOs and a catalyst for the sharing of good ideas and best practices.  I anticipate their continued growth and success and look forward to future sessions.
Do you have a question for Dr. Parker?
We're always happy to discuss the challenges and opportunities of value based care.  Simply fill out the short form below to drop Dr. Parker a note.