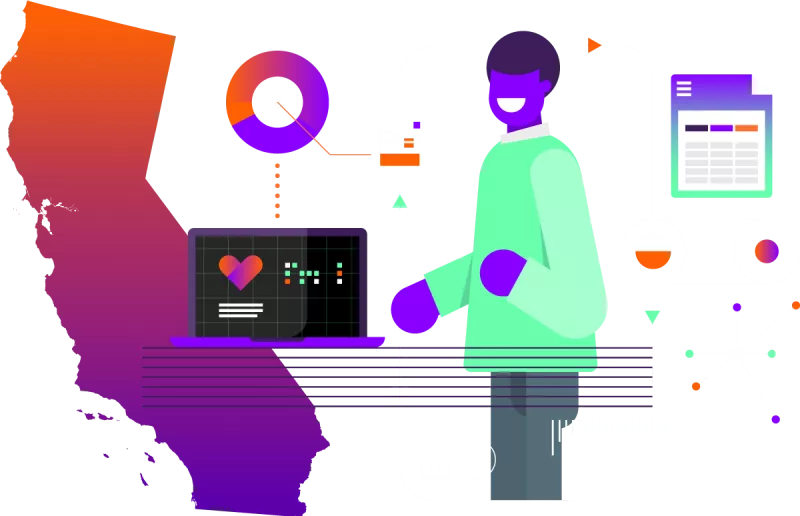 California
SDoH data for optimized, equitable California healthcare
For California organizations, data and predictive analytics can unlock insights into healthcare's greatest challenge: social determinants of health and the medical costs of populations they impact.
As the state's top institutions move towards value-based care, data will be the difference between playing catch-up with tertiary care costs and proactively helping California's most vulnerable groups, preventing costly issues before they arise.
The goal? Keep people healthy before they get sick, and keep costs low. That's where we come in. 
The challenge
You're spending money on SDoH. Is it working?
Incomplete population health data equals opportunities lost. CalAIM asks participants to view healthcare needs "through whole person care approaches and social drivers of health." At Arcadia, that means dashboards that incorporate SDoH data from housing insecurity to transportation access, so you can understand the challenges and approach them thoughtfully.

EMR and EHR systems alone don't provide longitudinal data or population health workflows, and in value-based care, these tools are essential. Relying on traditional sources like claims also isn't enough — the lag in reporting means means missing critical data and the best window for intervention. Toggling between disparate systems can cost you time-sensitive opportunities.
How can you go from millions of data points to holistic care, at the individual and population health level for patients in Medicare, Medicaid, and covered under private insurance?
The solution
Address social determinants of health with a 20/20 view of population health
With 12 distinct SDoH categories — from social adversity to job insecurity — and a commitment to data quality, Arcadia's mission is to deliver insights that drive meaningful change in California healthcare. Picture your system's data in crystal-clear detail, with the context that lets you take action where it will impact your populations most.

Free up internal teams to do meaningful work (instead of manually analyzing patient records). Spend that valuable time discovering insights, then surfacing them at lightning speed via interoperable records, from care management teams to CIOs.
California providers don't have time for inefficiency, and staff workloads are at an all-time high. Arcadia goes where other data analytics platforms won't, placing SDoH data in context with a holistic view of populations. The end result? You can step in when and where it's most effective, in terms of cost and patient health.
Health equity? Yes. Sweat equity? No.
Take the toil out of population health discoveries. Arcadia delivers insights straight to your desktop, so you can allocate your budget where it makes the most impact. Nationwide, Arcadia's partners have implemented creative solutions that lead to healthier lives and more efficient delivery of care.
Health equity front and center: Gather and synthesize information to drive more equitable care, incorporating longitudinal data and SDoH information for a clearer picture.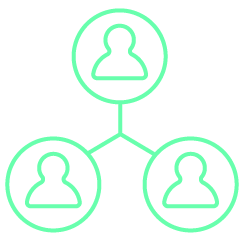 Outreach tools at your fingertips: Meet patients where they are, with customizable outreach tools for high engagement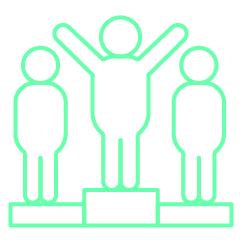 New challenges, meet new solutions: With high-quality data, you can uncover gaps in care and craft novel solutions to close them, whether you're in value-based care or working under the fee-for-service model, like equipping patients with home air purifiers or partnering up to deliver nutritious meals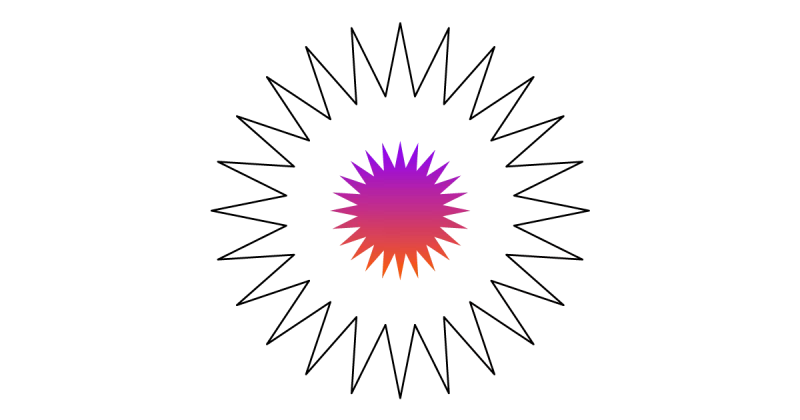 Case Study
Overcoming challenges from San Diego to San Francisco
Putting the value in value-based care is no easy task, but in a state full of start-ups and visionaries, the solution to costly, widespread SDoH problems lies at the intersection of technology and humanity. With Arcadia's data and predictive analytics, you don't have to choose between caring for the most vulnerable Californians and future-proofing your organization. Stable, healthy populations meet stable, healthy bottom lines. Let's collaborate.
Download our decision-making guide to learn more about what factors you should consider when you choose a healthcare data analytics solution.
Remove the guesswork from your SDoH data
Connect with us today to learn how our dashboards can help.