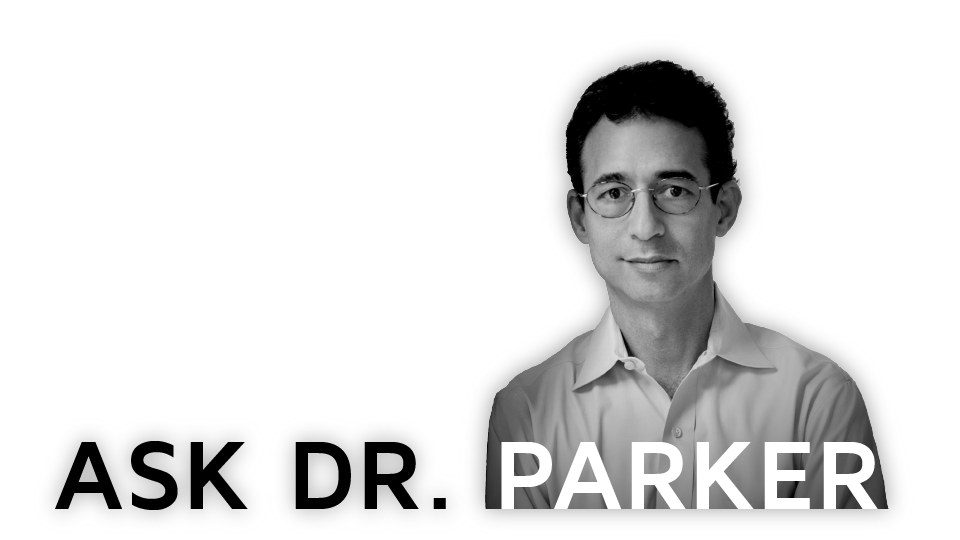 "How will the new tax law affect healthcare?"
One could argue that the colossal flywheel of a more than three trillion-dollar healthcare economy is so big that no law or laws can substantively affect it.  Gobbling up 18% of the GDP, and with an ever-expanding supply of older patients, there is some truth to the principle that the wheels of healthcare will turn regardless of any changes in the law.
Let me suggest, however, that some of the changes in the new tax law will significantly affect portions of the healthcare marketplace, and healthcare executives would be wise to pay attention.  Though I cannot yet say how these changes will all play out, let me offer some thoughts on some of the more salient aspects of the new law that may collide with the current status quo.
I. Repeal of the individual mandate
The individual mandate, a core tenet of the Affordable Care Act (ACA), was repealed in the new tax law just passed by Congress and the Trump administration.  This law was passed through what is known as the reconciliation process, requiring only 51 Republican votes in the Senate, rather than the 2/3 or 60 votes required for most legislation.  This is an important point because it reflects the razor thin margin upon which this legislative victory stands and its subsequent political vulnerability.
Starting in 2019, people choosing not to purchase health insurance will no longer have to pay the tax penalty. Currently, 10 million people buy coverage through private insurers via the health law's marketplace "exchange".  Approximately 6.7 million Americans chose not to buy coverage in 2015 and paid a total of $3 billion in tax penalties. Loss of the individual mandate will cause thousands of relatively healthy people to forgo purchasing health insurance altogether, thus taking healthy people out of the insurance pool.  This in turn will increase the cost of the average patient in the pool and force up premiums.
People remaining in the ACA pool will be more likely to receive substantial governmental subsidies for private insurance through the "marketplace".  These subsidies kick in for people with an individual income greater than $48,240 or a family of four income higher than $98,400.  Lower income people will also tend to move on to Medicaid, further expanding that pool.
Despite changes in the tax law, insurers are still required to cover all who apply regardless of existing conditions.  Insurers may not charge higher premiums to those with existing conditions, nor may they increase their premiums year over year more than the standard rate.  The consequence for insurers may be that they will come under more economic pressure themselves as the insured cohort is sicker (and more expensive) and their own premium increases are capped.  We will definitely follow this part of the story closely going forward.
II. Medicare and Medicaid
More than one third of the U.S. population is covered by a governmental plan – Medicaid, Medicare, the Veterans' Administration, the military and individual policies through the ACA marketplace.  The federal government pays about three quarters of the premiums for more than three quarters of people who purchase insurance through the ACA marketplace.
Medicare covers 46 million people over the age of 65 and 9 million people with disabilities – a total of 55 million.  Individuals covered by Medicare still have substantial co-pays and deductibles and often purchase so-called Medigap plans to cover these costs, or enroll in a Medicare Advantage plan which features lower out of pocket costs.
Presently 75 million people are enrolled in Medicaid.  In 2012, the Supreme Court ruled that state Medicaid expansion was an option, not a requirement.  To date, 30 states plus the District of Columbia have opted in for the Medicaid expansion program.  Ironically, most of the people in these states were Trump voters, which may add some further political support for the ACA in so-called "red states". Recent reporting has shown that more rural hospitals have closed in the so-called "non-expansion states" simply because fewer patients have Medicaid insurance to cover the costs of their hospital stays.
The costs of Medicaid are shared approximately 50-50 by the states and the federal Government. The costs of Medicaid present a mighty challenge to all state budgets, and many states are moving towards an ACO global payment model in an attempt to control costs.  The jury is still out as to whether or not this will be successful.  The march towards Medicaid global payment is accelerating momentum in population health and ACOs continue to search for the best in class IT solutions to power their programs.
The Congressional Budget Office expected that when the ACA was passed in 2010, the insurance exchanges would evolve to cover more people than Medicaid, but the reverse has turned out to be the case with substantial increases in Medicaid enrollment around the country.
Both Maine and Virginia are on the verge of expanding Medicaid next year, given recent political events in those states.
The Children's Health Insurance Plan (CHIP) is only funded through March, 2018. This remains a challenge for Congress to deal with quickly. In 2018, we have 561 Medicare Shared Savings Plan (MSSP) ACOs covering 10.5 million patients.  Of interest, 460 ACOs are in Track 1, 55 are in Track 1+, 8 are in Track 2 and 38 are in Track 3.  CMS is committed to pushing more ACOs in to upside and downside risk.
With regards to the new tax law, the Republican view is that lower corporate taxes will fire up the economy benefitting all – or so-called "trickle down".  The Democratic view is that the new tax law will cause a major national deficit, and Speaker of the House, Paul Ryan, has already signaled that he may be going after cuts to Medicare and Medicaid going forward.  In fact, we just heard a shot across the bow about work requirements for Medicaid beneficiaries suggesting that the Republican view about underlying concerns about a pending deficit are real.
III. Politics
Though this piece is focusing on the new law, we have to keep our eye on the politics in Washington to more fully understand how executive orders, potential pending legislation, and political guessing about the upcoming 2018 mid-term elections can affect healthcare.
Within weeks, the Trump administration is expected to proceed with an executive order that will allow people to purchase less expensive and less comprehensive coverage – so-called "skinny" policies. Many, including me, are concerned that these policies will hold some rude surprises for their policy holders when they face uncovered illnesses.
Senator Mitch McConnell, Senate majority leader, has telegraphed that no further changes will be made to the ACA next year. However, Mr. McConnell states that he is committed to bringing to a vote next year a bill to restore government subsidies to insurance companies – currently estimated at $8 billion for 2018 — to assist with out-of-pocket expenses for low-income patients.  President Trump cut off these payments in October, 2017.
The second bill Mr. McConnell is supporting will shore up the so-called reinsurance programs — $10 billion over two years — to cover the cost of very ill individuals with excessive medical costs. Many analysts, including me, do not think that $10 billion is nearly enough money to substantially cover a true high-risk pool.
Politicians are always looking ahead to the next election, both for themselves and their political party.  Take a look at some of the big issues bubbling up in national politics.
In 2018, the Republican-led Senate will shrink to a one vote advantage after Democrat Doug Jones of Alabama replaces Republican Luther Strange, who is holding the seat vacated by Attorney General Jeff Sessions. Despite Mr. McConnell's suggestion that no further actions will be taken on the ACA, another powerful Republican Senator, Lindsey Graham of South Carolina, has vowed further reductions of the ACA.
A potential Democratic "wave" election in 2018 could shift the balance of power in Congress in either the house and/or the Senate. Democrats need a net gain of two seats to take back control of the Senate, which would be difficult given that many more Democratic seats are contested in 2018 than Republican.  But on the House side, Democrats only need a net gain of 24 seats to regain control.  This is likely to occur given the history of the out-of-power party always making gains in the off0year election, especially under the circumstances of President Trump showing historically low approval ratings.  It is uncertain what effects these congressional shifts might have on further healthcare-related legislation, but certainly a Democratic majority in either the house or the Senate would all but ensure the continuation of the ACA in close to its present incarnation.
Politically, Democrats will argue that they are the party promoting increased healthcare coverage for Americans while the Republicans will argue that they are the party promoting lower cost healthcare. The fight will be joined running up to and through the 2018 mid-term election.
Within the executive branch:
Alex Azar is the new Health and Human Services nominee. It is not clear what his positions will be on healthcare legislation, but it will be important to find out if he is confirmed.  You need to learn about Mr. Azar, as the HHS Secretary has a lot of latitude and control as to the direction of federal healthcare policy.
The CMS Innovation Center has not yet replaced Dr. Patrick Conway. This will be an important position to watch.  Again, you need to learn about the new appointee to this position, as the Innovation Center has significant discretion over the direction of ACO policies and financial arrangements.
Politically, our country seems split right down the middle on most social issues, and health care is no exception.  Most polls show just over 50% of the population supports the ACA.  Ironically, removing the individual mandate, which seems to be one of the more unpopular aspects of the current legislation, may have the net effect of making the ACA in general more popular, thus further frustrating Republican goals to gut it.
The ongoing competitive financial pressures in the healthcare marketplace appear to be driving a non-stop movement towards mergers and acquisitions.  The prevailing wisdom suggests that larger healthcare entities benefit from enhanced bargaining clout with local commercial insurers and benefit from economies of scale in supply chain and some medical and surgical services with the potential for controlling costs.  On the other hand, history shows that merged larger healthcare entities rarely lower costs.  There are rare examples of federal or state interference with these mergers, though there are a few such as here in Massachusetts where the state denied an acquisition to Partners' Healthcare – the largest healthcare provider in the state with 6000 doctors.
What should we be looking at going forward?
In summary, I believe commercial healthcare plans will continue to exert pressure on ACOs and other provider groups to keep costs down.  Medicare and Medicaid will also continue to experience downward economic pressure given the current huge bite out of the budget healthcare costs consume.  These pressures will continue to force health care leaders to search for ways to deliver ever higher quality healthcare at ever lower prices. This will remain challenging, especially given the inexorable rising cost of drugs and continued social challenges, including the medically costly opioid epidemic.
Bright spots in the healthcare economy include progress with population health, using IT to power improvements in quality measures, understanding utilization and unwanted variation, running registries for disease management and care management, and organizing doctors and other providers into teams to deliver better and more efficient care.
It behooves all of us to keep an eye on the federal tax and healthcare laws and federal and state political trends as they may significantly affect our complex marketplace over time!
Do you have a question for Dr. Parker?
Thanks for your interest; we're always eager to engage in a conversation about value based care. Please fill out the short form below to submit your question to Dr. Parker.