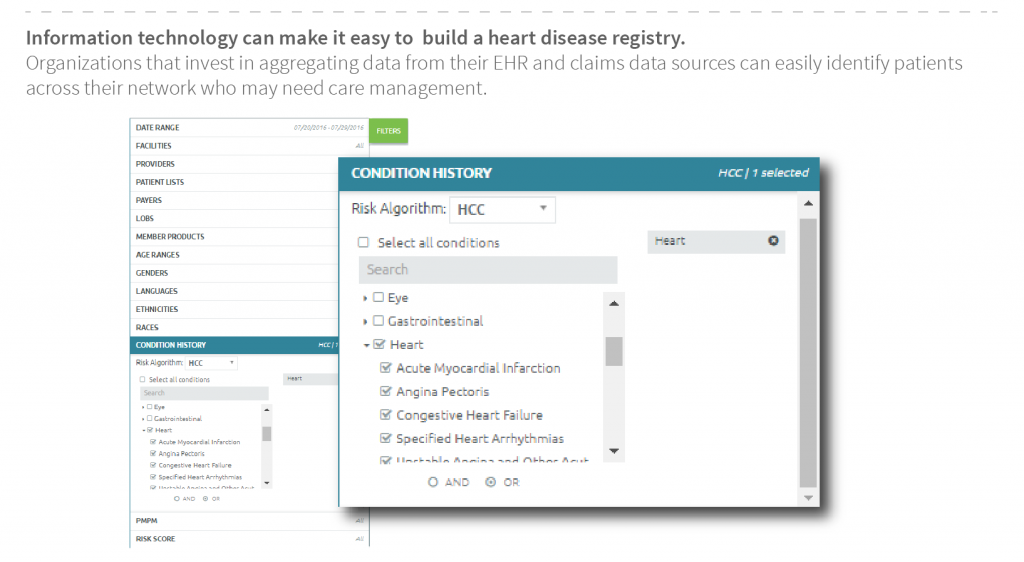 I previously wrote about the benefits of capturing certain populations of patients in a registry and disease management program.  In the Medicare population, disease management programs are especially useful for patients with six major conditions:
Today I will discuss managing heart disease, a critical challenge for a healthcare system and its patients.
Why is heart disease such an important condition to manage?
Heart disease is the leading cause of death in the United States.  The American Heart Association states that there are more than 5.7 million people with heart failure in the United States today.  There are over a million hospitalizations for heart failure per year, and 20% of admissions for patients over the age of 65 are for heart failure.  Heart failure costs over $35 billion per year.
The most common cause of heart disease is coronary artery disease (CAD).  The risk factors for CAD include a family history of CAD, high cholesterol, diabetes, smoking and high blood pressure.  Indirectly, obesity contributes to the development of CAD by its link to diabetes, high blood pressure and high cholesterol.  In fact, the explosion of obesity-related diabetes is contributing to the lowering of the overall life expectancy in the United States.
Identifying patients who need help managing or avoiding heart disease
Successful ACOs understand the health and illness burden of the population they serve.  Powerful analytics allow leaders including Chief Medical Officers and Medical Directors, RN Care Managers and practice leaders to identify patients with the risk factors for heart failure.   In addition to managing patients with the risk factors for heart failure, a program dedicated to managing patients with heart failure can be very successful.
The Heart Failure Society of America Practice Guideline recommends, "Patients recently hospitalized for heart failure and other patients at high risk for heart failure decompensation should be considered for comprehensive disease management. High-risk patients include those with renal insufficiency, low output state, diabetes, chronic obstructive pulmonary disease…frequent hospitalization for any cause, multiple active comorbidities, or a history of depression, cognitive impairment, inadequate social support, poor health literacy, or persistent nonadherence to therapeutic regimens."
Several studies have shown that a nurse- and nurse practitioner-run program, under the supervision of a cardiologist, decreases patient morbidity, ED visits, hospital admissions, overall utilization and cost.  This analytics-driven program requires an up-to-date registry of patients with documented heart failure.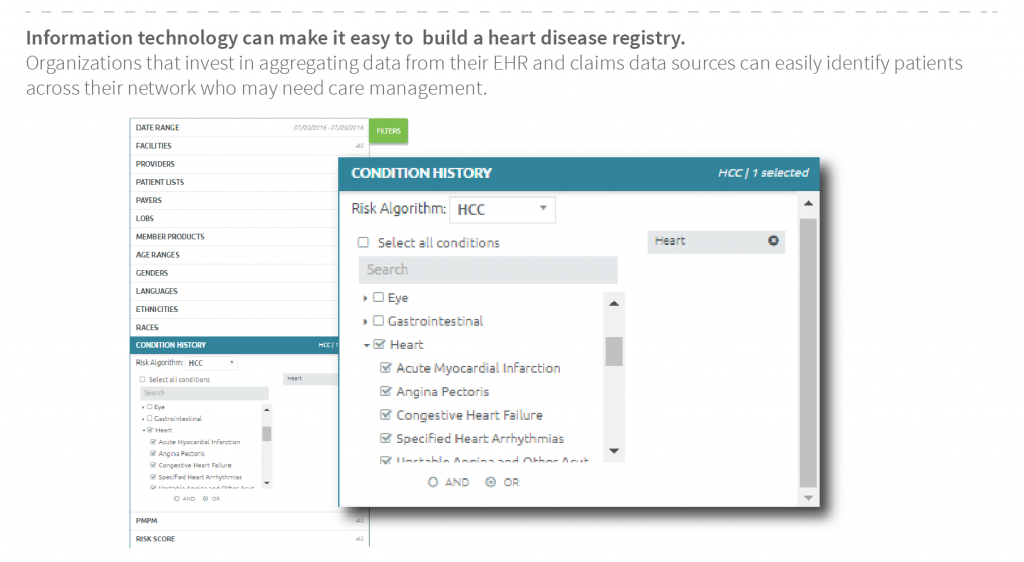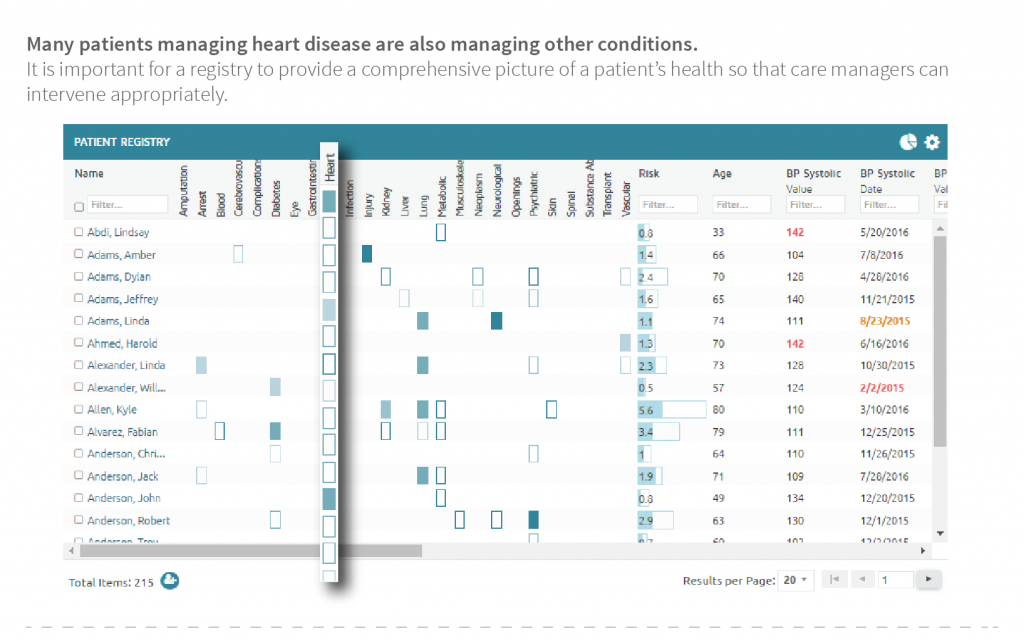 Another IT-driven program identifies patients with heart failure who are seen in the ED and/or admitted to a hospital for heart failure.  These patients require extra attention from the nurses to address why these patients are going to the hospital.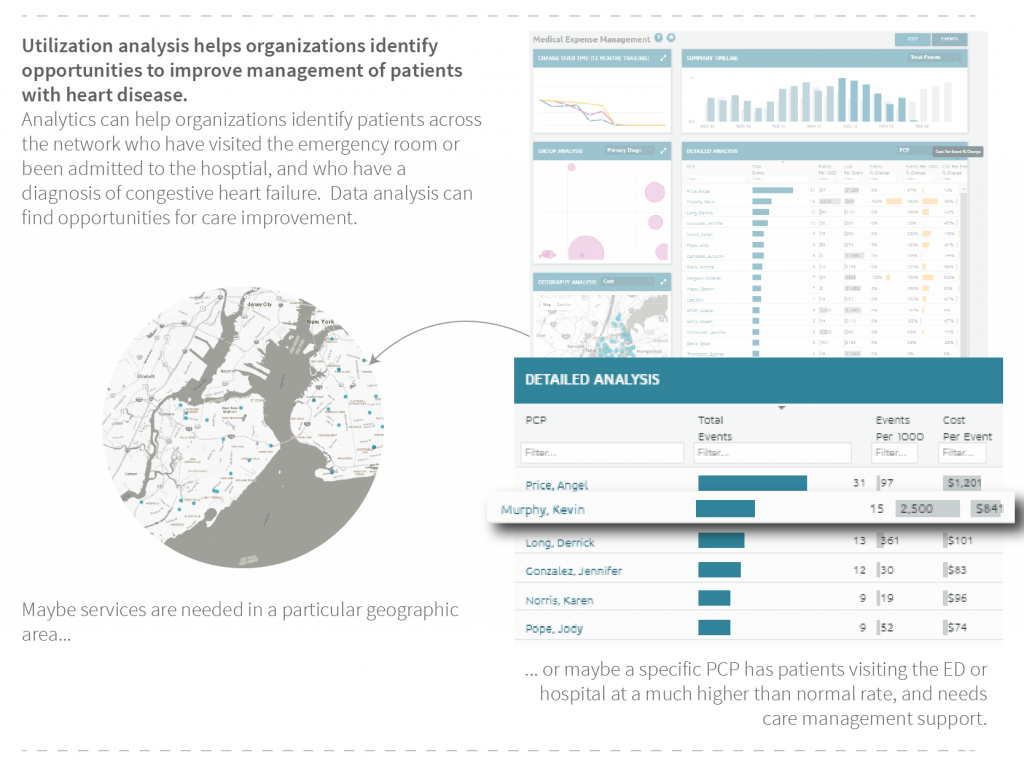 Non-compliance with medications or eating overly salty foods are two of the most common reasons for exacerbations of heart failure.  Nurse-driven programs offer extra education to heart failure patients, motivating them to understand their own disease, and avoid the triggers for heart failure exacerbation.  Simple procedures such as daily weights help prevent trips to the ED or hospital admission.
Because most of the interventions with patients are done telephonically, the overhead cost of such a program is low when compared with the cost savings of a typical heart failure hospital admission, which may cost around $25,000.  Taking advantage of home IV infusion of diuretics and inotropes can also prevent hospital admissions.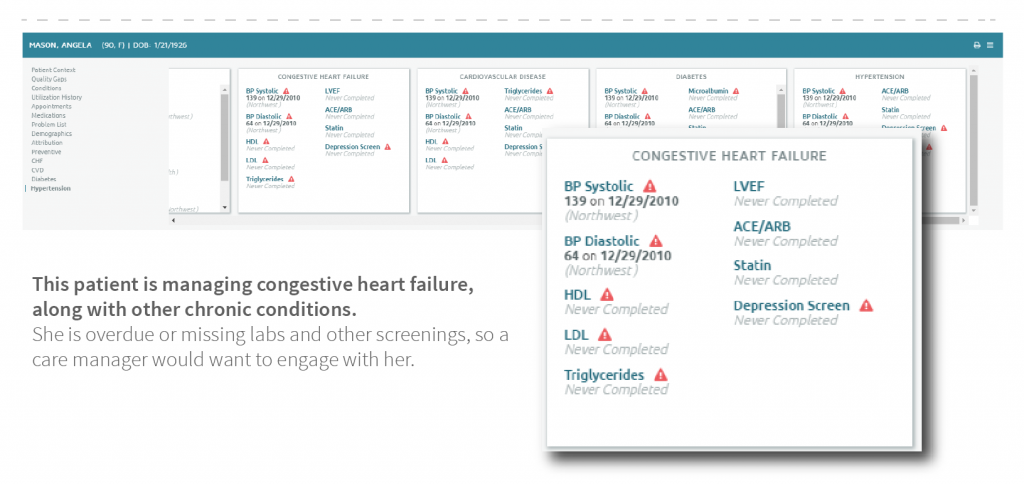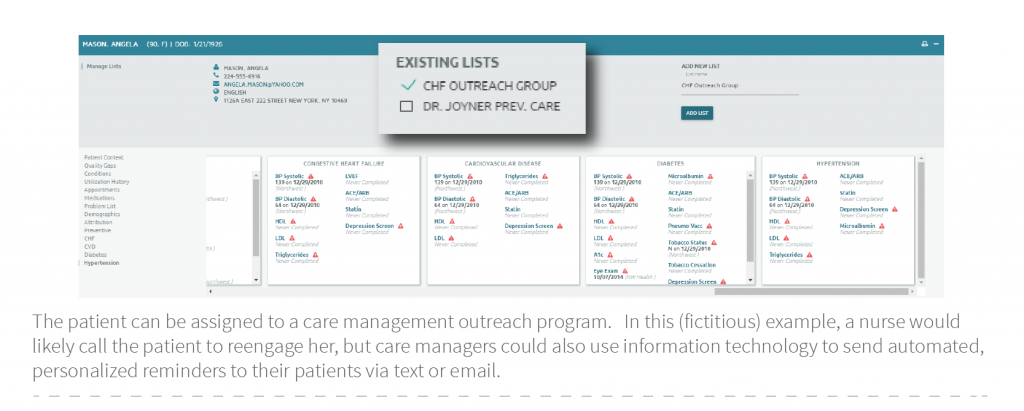 CMS "cardiac bundles"
Of interest, CMS recently proposed a new "cardiac bundle" program for patients with heart attack or requiring cardiac bypass surgery.  This again emphasizes the huge disease burden of CAD and heart failure, and Medicare's interest in improving care and decreasing the cost for this cohort of patients.
Running any bundle program, like the ambulatory heart failure program described above, requires high quality analytics.  And to be effective, analytics programs must be powered by high quality aggregated data about cardiac patients, bringing in all relevant information from both claims and the electronic health record.
Once again, powerful IT provides the foundation for a successful clinical program that both improves care outcomes and saves medical utilization and cost.
Rich Parker, MD is the chief medical officer at Arcadia Healthcare Solutions.