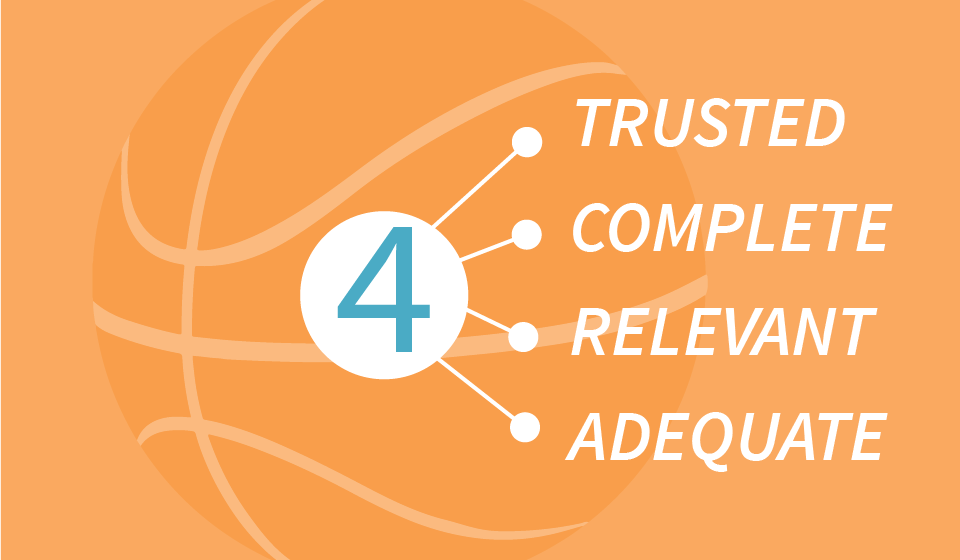 March Madness, one of the most revered annual sporting events in the nation, is officially in full swing, and basketball fans everywhere are prophesying who will rise to the top of the bracket this year. Much like the NCAA's storied, unpredictable tournament, the healthcare industry is in the midst of hosting its own 'Big Dance,' as it continues to identify and implement new strategies aimed at driving down costs and driving up quality. And the Cinderella story here? Simply put, it's data. For an industry that is notorious for being behind the innovation curve, mining the troves of healthcare data has, at times, seemed like an insurmountable solution to curing its problems.
But why is data so important? Correctly interpreting and leveraging years' worth of aggregated data has the potential to cure disease, predict epidemics, prevent premature deaths, and improve quality of life for people the world over. Data is a key driving force behind it all. As more and more of today's healthcare organizations are recognizing its value and investing in technology that allows them to access and use the information, data has finally earned its stripes as the kingpin with the potential to 'fix' the healthcare industry.
Before these provider organizations dive head first into the data pool, though, it's imperative they know what their biggest priorities should be in this information-driven age. Here, we're breaking down the 'final four' questions all provider organizations should ask themselves as they work to siphon the most useful data and apply it in the most meaningful ways for their respective patient populations.
Is the data trustworthy?
Even within a single health system, data is continuously collected across numerous platforms and at various times, which can lead to an accumulation of unpredictable, unusable information. To be effective, the data must be combined, summarized and integrated into a single entity for the most complete birds-eye-view of an entire patient population. When reliable, the data allows providers to better coordinate care across the board.                                                                                                                                                  
Is it relevant?
Over the course of a lifetime, people presumably visit the doctor countless times for routine check-ups, urgent or emergency care, and a myriad of other maladies. Information is collected and stored, from both a clinical and administrative perspective, but not all of it is useful. Sorting and sifting through these huge amounts of data is not an easy task. Technology that can identify and prioritize the most relevant data is critical. Having access to relevant, up-to-date information is key in order for providers to make the most knowledgeable care decisions.
Is it complete?
It's not uncommon for patients to receive care at different locations and from different providers along the course of their healthcare journey. And often, routine procedures, like annual physicals, mammograms or skin cancer screenings that take place outside a patient's home network, may not be documented appropriately or at all. When this pertinent information isn't cataloged, providers are less equipped to deliver the best care possible to both individuals and the patient population as a whole. 
And lastly, is it an adequate representation of a patient's history?
A patient's health history, as well as their family's, plays an important role in determining appropriate treatment plans. In the end, though, no matter how much data an organization has access to, if the quality and integrity are compromised, even just marginally, the information won't offer an adequate view of what's needed to improve the care of an individual or population.
Delivering high-quality care under the right circumstances is the cornerstone of value-based care, and for an industry that is finally catching up to the digital age, it's a work in progress. But with trustworthy, relevant, and complete information, provider organizations are well on their way to the "Big Dance" and will be fully prepared to compete nationally.
Brian Croegaert, RN, is the executive vice president of managed care at Arcadia Healthcare Solutions.