In healthcare, FHIR didn't spread overnight. The story starts in late 2011, as patient data grew into an avalanche and Health Level Seven International, a nonprofit dedicated to data interoperability, laid the groundwork for organizing chaos. In the years since, the standards have evolved, and Arcadia Senior Director of Product Brendan Smith-Elion and former Arcadian Daniel Uyttebroek have become fluent in the language of FHIR. Here, they walk us through why the standard matters, how it benefits stakeholders from data analysts to doctors, and where there's still room to grow.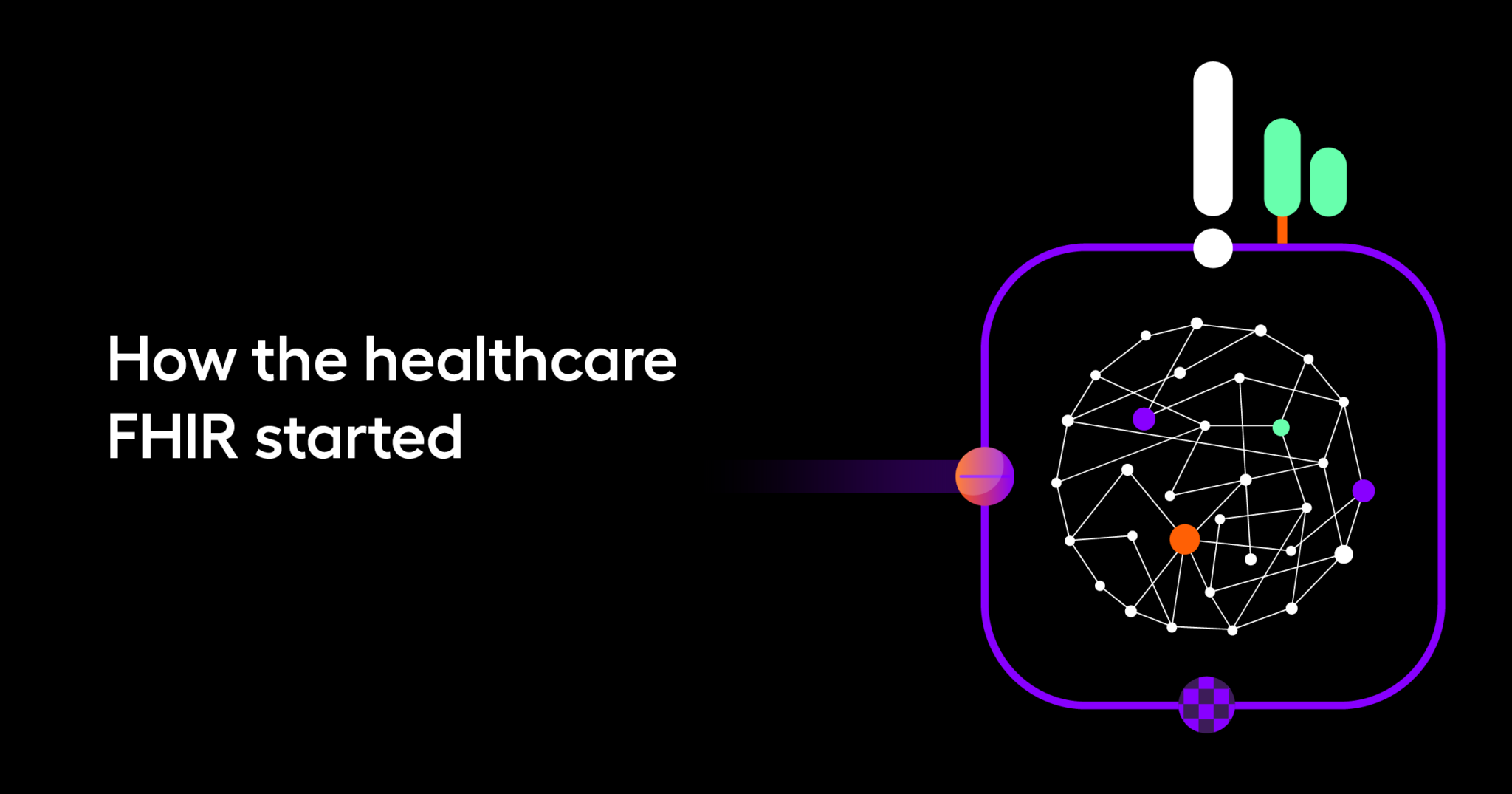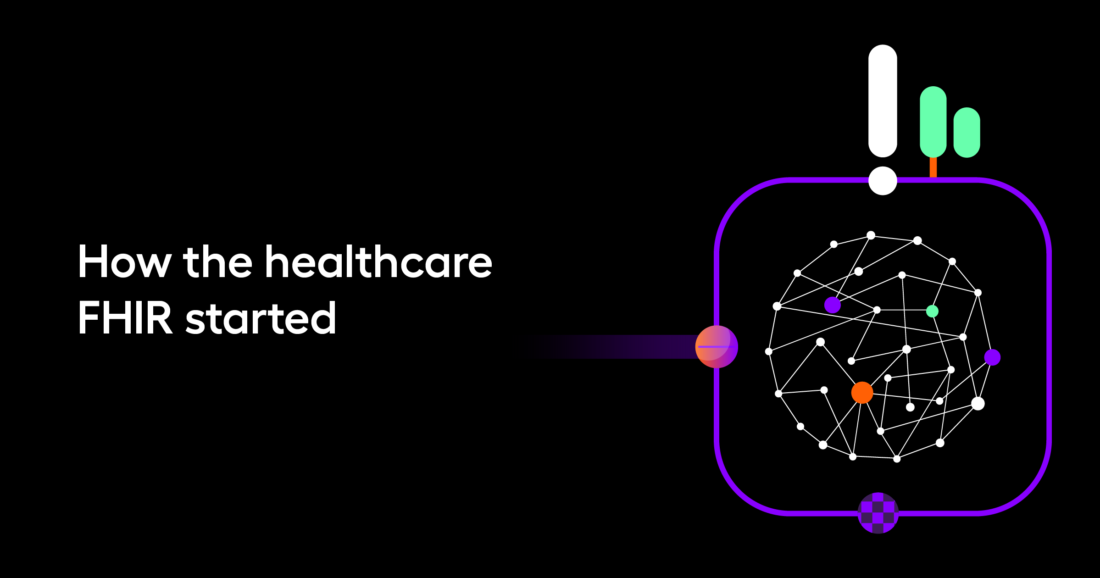 How the healthcare FHIR started
Firstly, a working definition: FHIR stands for Fast Healthcare Interoperability Resources, and it's an acronym describes data formats and elements and an application programming interface for exchanging electronic health records. This means they're easy to share between providers, networks, and beyond.
In a field where data accrues faster than our fire puns, organizing and standardizing them became imperative. The longer a patient moved through the healthcare system, the more EHRs and claims would be scattered across networks, and FHIR sought to make these disparate pieces easy to gather.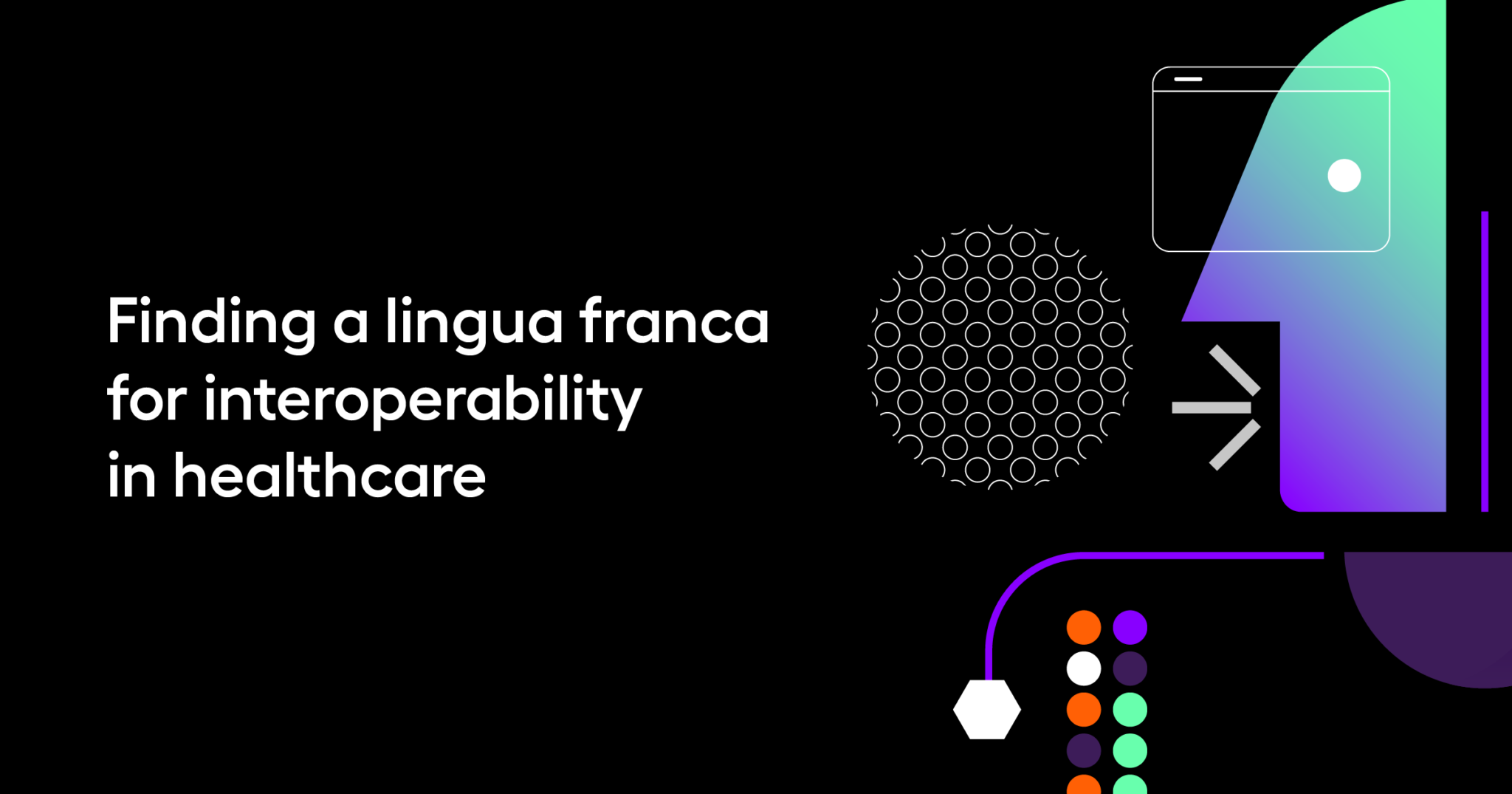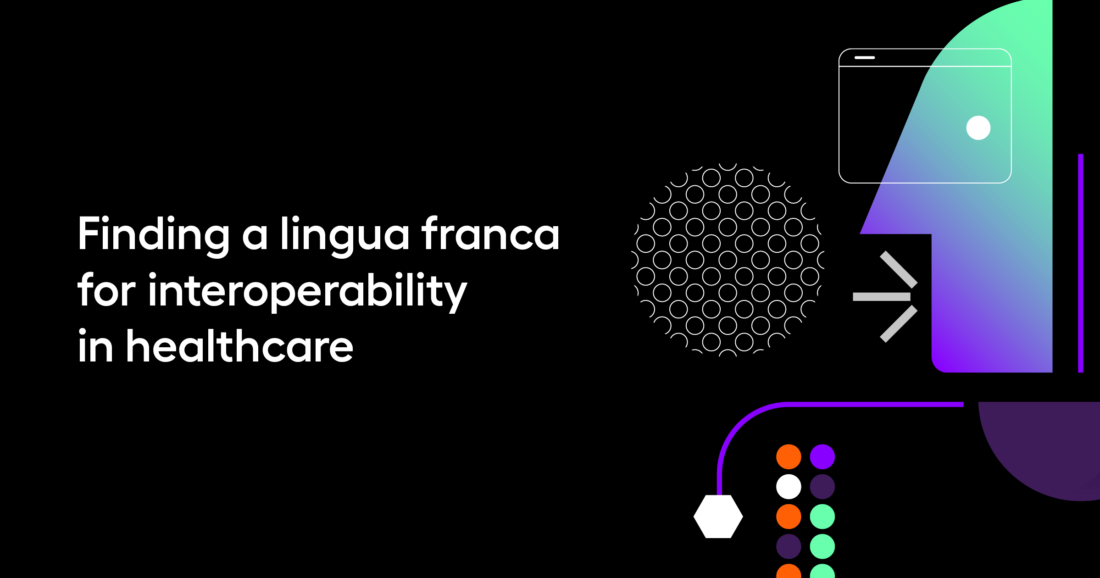 Finding a lingua franca for interoperability in healthcare
Early in the format's growth, Arcadia looked at the stores of data we already had and adjusted them for FHIR compatibility. But like most major industry changes, there was a learning curve. The aggregate of all that data produced a large, unwieldy file, Smith-Elion and Uyttebroek say. Still, it was a starting point — FHIR helped us streamline our wellspring of information, so that it communicated better between and across systems.
After FHIR's early iteration and the cumbersome data sets it yielded, Health Level Seven assembled a team called the Vault FHIR working group tasked with refining FHIR's "language" to align with data analytics. Before the most recent analytics-specific guidelines were set, Uyttebroek describes it like a language missing words — what might make sense in a clinical portal wouldn't convey critical information in a dataset. Fast forward to present, and the information moves fluidly from analytics enthusiasts to healthcare partners and back again. Finally, everyone's conversant, from provider to data analyst, but the goal is full fluency, and we're not there yet.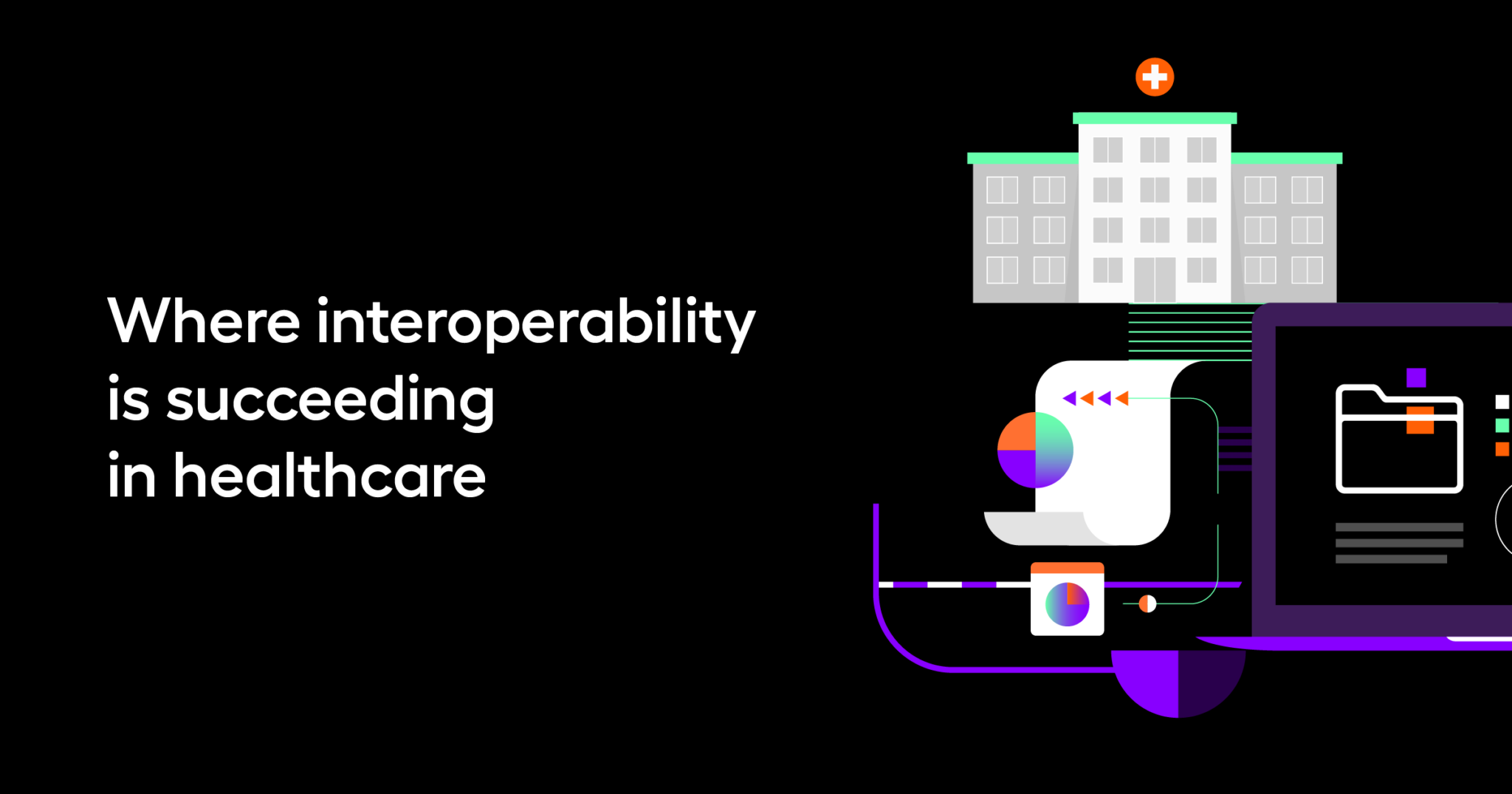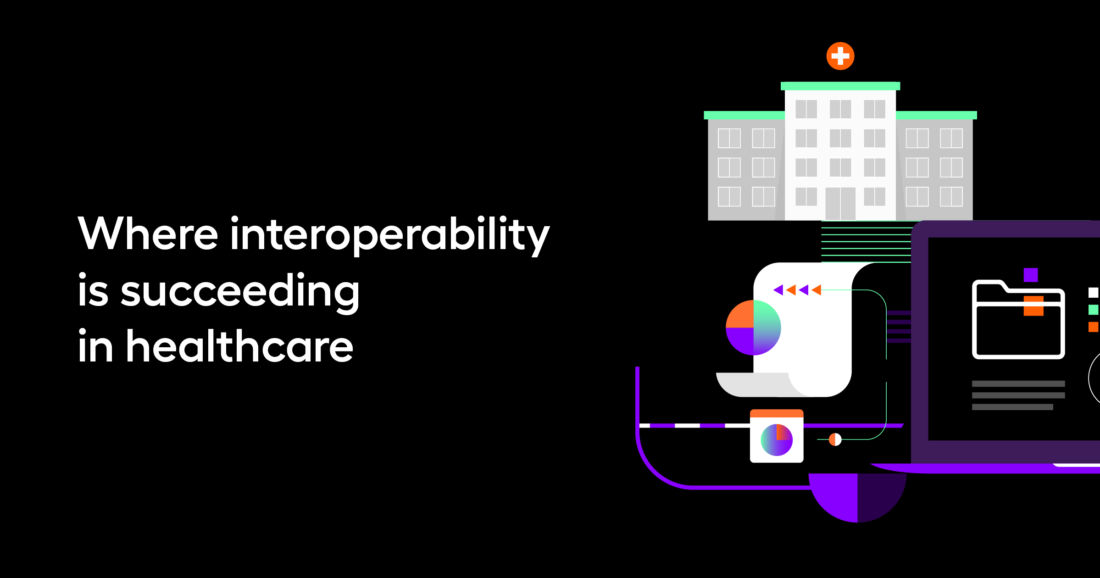 Where interoperability is succeeding in healthcare
Intaking FHIR data from our various sources gives us an incredible window into health at a patient and population level, and it's easier to analyze and understand in this organized format. When we generate insights, it helps providers identify patients in need of certain kinds of care, and FHIR makes it seamless to pass that recommendation into the system. Providers can liaise with each other across departments, or create automations for effortless, comprehensive outreach.
A FHIR-formatted data set represents all pertinent information for a patient, collected and accessible. You can imagine how that benefits an individual — a specialist can see information outside their niche and diagnose more accurately — and it holds similar promise for populations. FHIR's language allows a system to sift through files for anyone missing a particular vaccine, or set parameters to find the perfect candidates for a pilot program.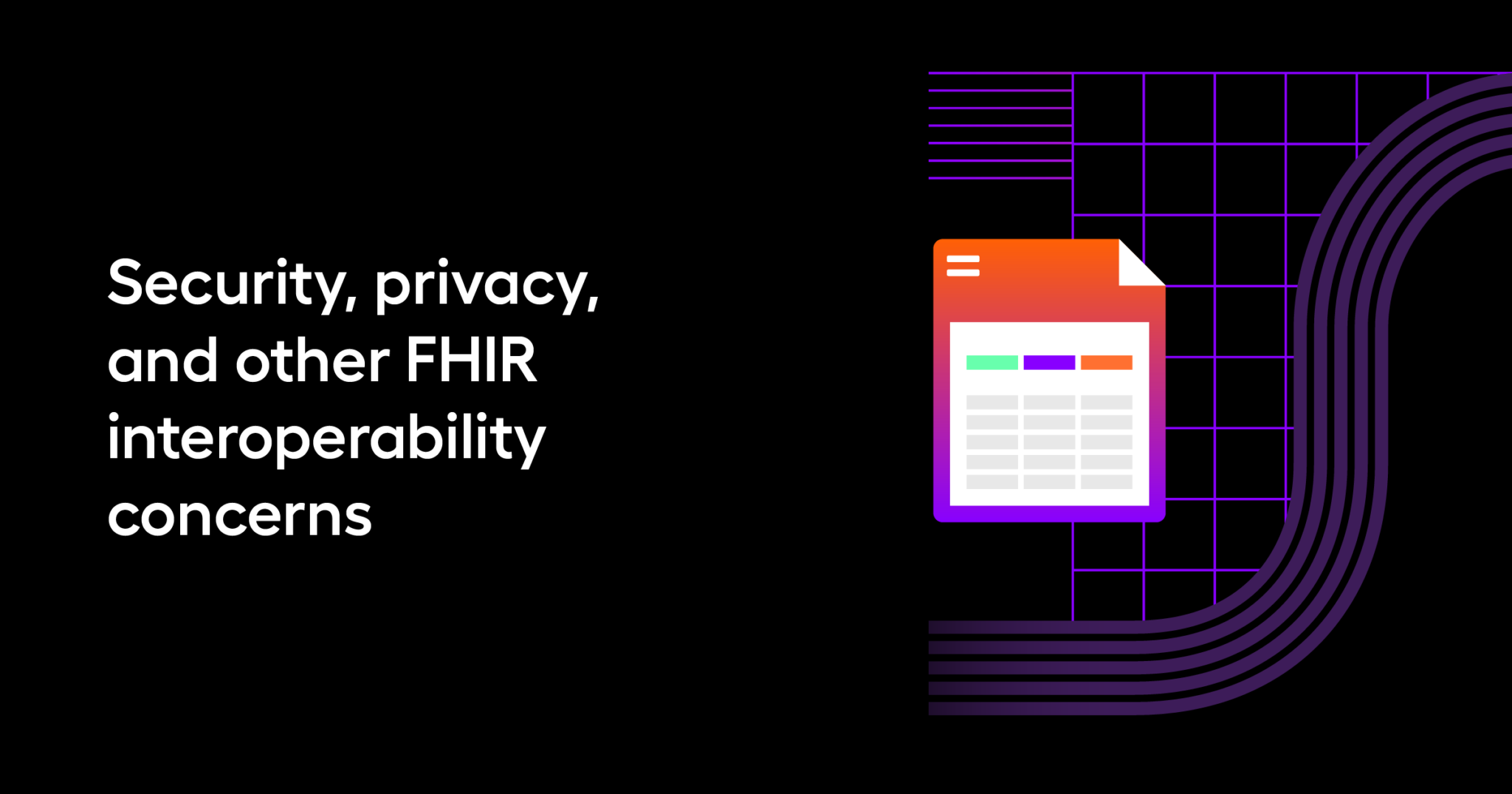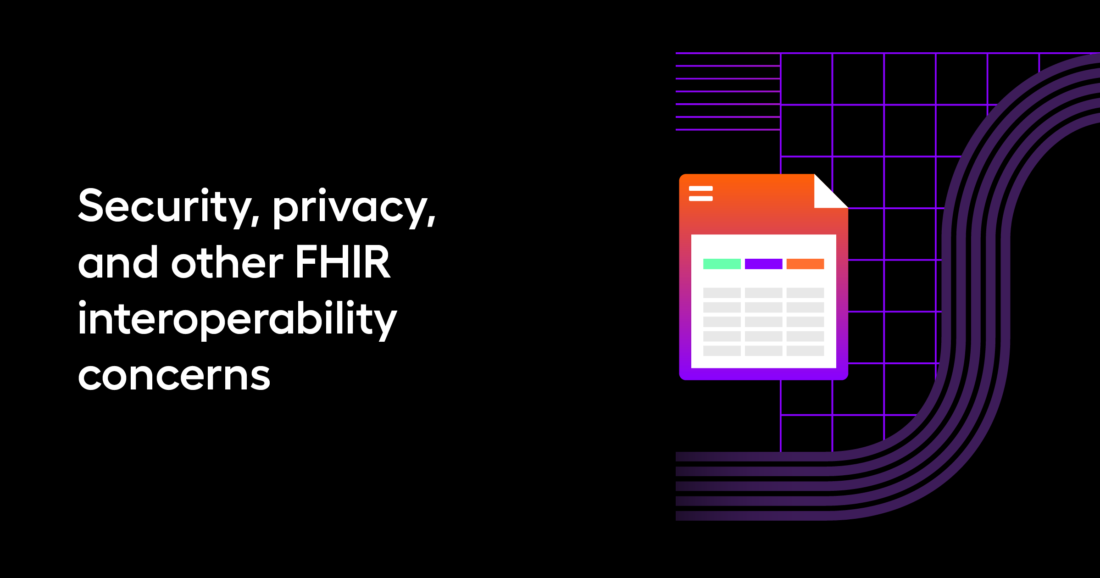 Security, privacy, and other FHIR interoperability concerns
As promising as it is, records formatted in FHIR still require a thoughtful, critical approach. Like any sensitive data, FHIR concerns itself with security. In healthcare, so much information is delicate, but often, some of that knowledge is critical for understanding a patient's health writ large. FHIR doesn't dictate whether or not an analyst should have access to information, so the large discretionary gray area could allow for missteps.
"You have keys to understand the problems for a patient, but there's nothing in there that says you should have keys to an HIV diagnosis or other sensitive information," Smith-Elion says.
Analytics mitigates this problem somewhat by removing the individual one step further — from the patient, to the doctor, now to the analyst. Even anonymized, this is a risk, because diagnoses and patient data without a name can still be identifying.
The interoperability and context connection
Then there's lack of data quality regulations, which introduces inconsistency. FHIR sets some standards but it can't encompass every possible notation, so these different methods and styles for entering data can become an open door. When it's ajar, poor quality data can enter and valuable insights can escape.
"Part of what the FHIR standard is trying to solve is getting a clean snapshot of the patient while maintaining some degree of provenance and history of the data, which is really important for analytics," Smith-Elion says.
"It's not necessarily looking at a blood pressure reading," Uyttebroek says. "You might be conveying a person's risk for disease exacerbation, like a hypertensive crisis. The recipient, who's often a clinician, needs to have some traceability and understanding about what he or she is looking at, where it came from, and why that patient might be at risk for something."
In other words: context is key, and when that's eroded by disorganized data, it shows us where FHIR needs improvement.
From data analyst to detective
FHIR also doesn't account for different sources of data and how that information is generated. Some formats — like EHRs — update speedily and often, whereas others — like lab results — accrue more slowly. This doesn't mean one is more valuable than the other, but it does mean anyone engaging with the information needs to think actively about what isn't available in a patient's electronic health history, and seek out what's missing.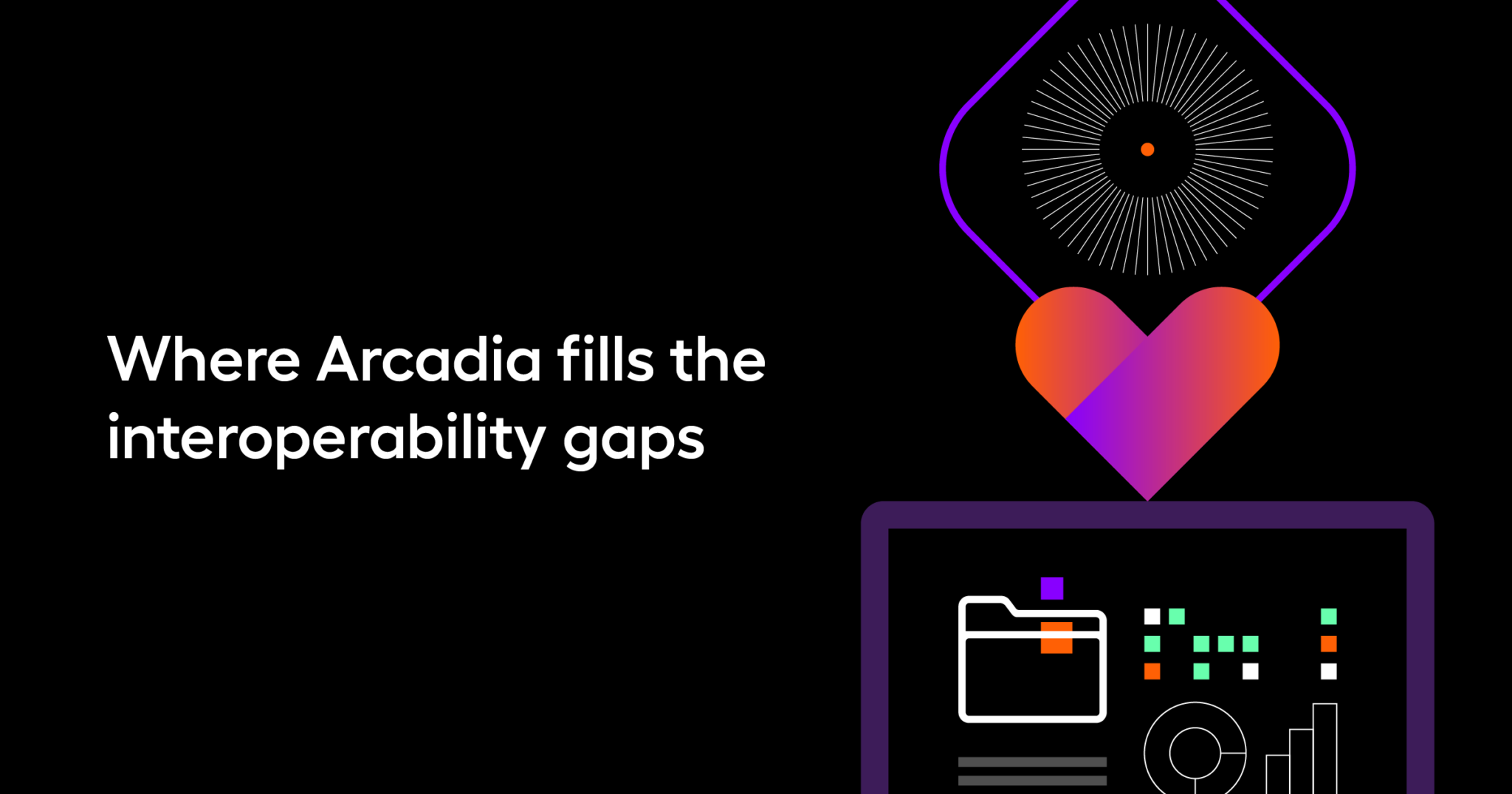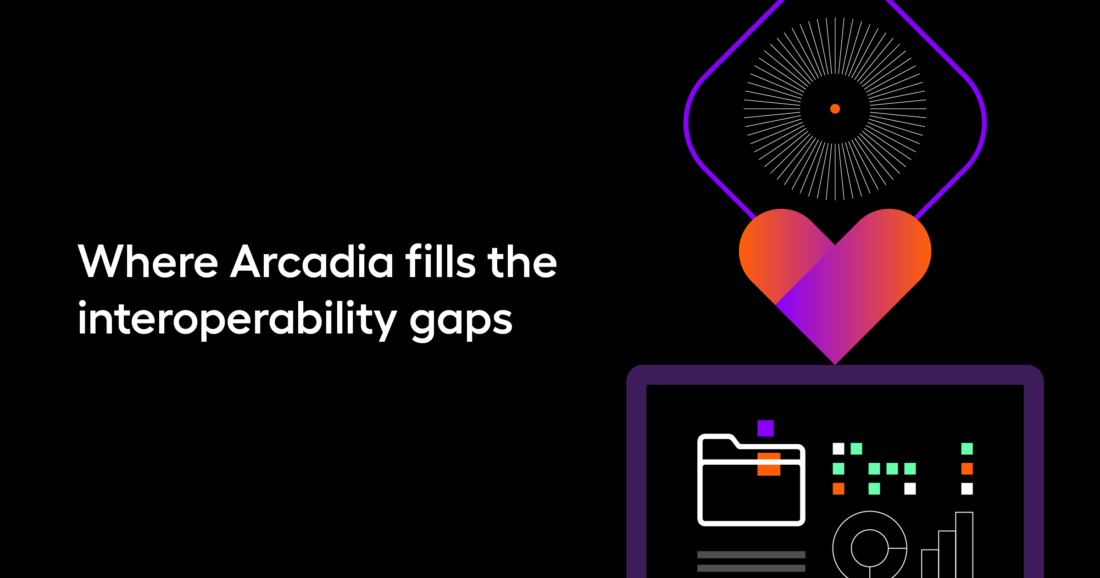 Where Arcadia fills the interoperability gaps
FHIR's main promise is uniformity — that common language Uyttebroek refers to — but there are areas where communication could still improve.
Even with FHIR's updates, certain insights that are critical for seeing the big picture aren't easy to codify, like stray notes, quality measures, or a particular occupation that might impact a person's health. Where one primary care physician might've jotted down these details in a notes field, they don't necessarily flow into another doctor's system, because the data doesn't consistently "talk" across platforms. There's been so much progress since FHIR's early days, but we're still striving for full fluency, and using NLP (natural language processing) has played a large role in that progress.
The space between different standards and formats — where EHRs might speak in different dialects — is where Arcadia thrives. We meet data wherever it falls on the spectrum of FHIR and interoperability, whether it's disorganized notes or codified test results. FHIR isn't widely adopted between EMRs, and health networks interact with multiple EMR systems at once. It takes a data-savvy team with interoperability experience to cohere these disparate parts.
Healthcare data is critical knowledge, even if it arrives in a disorganized state. We help aggregate and enrich that information, no matter the standard. Then, we make it accessible via either a FHIR endpoint or an API with data enrichments beyond the FHIR standard. What we deliver is a neat, usable data set, with the interoperability of FHIR and even more context.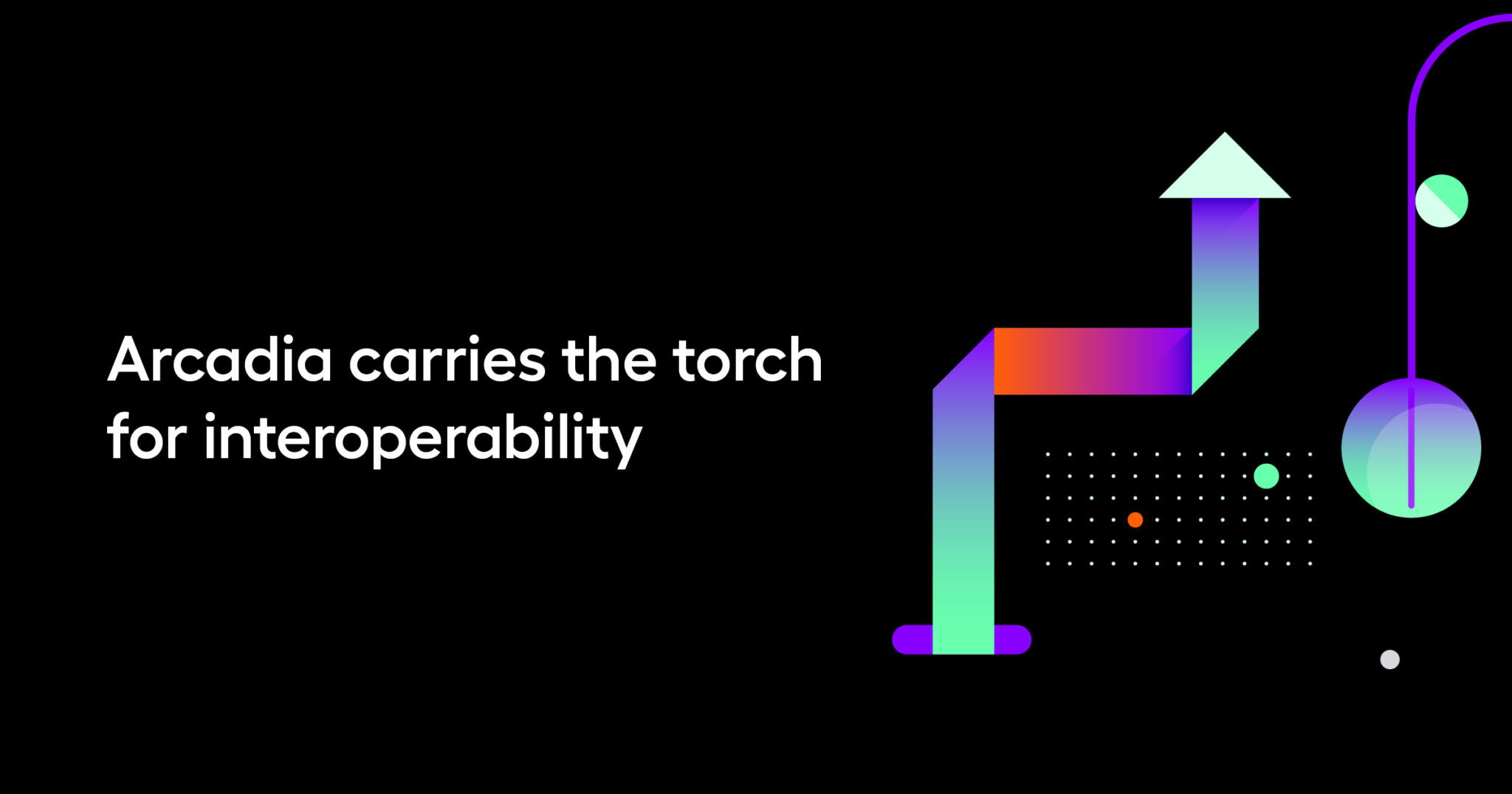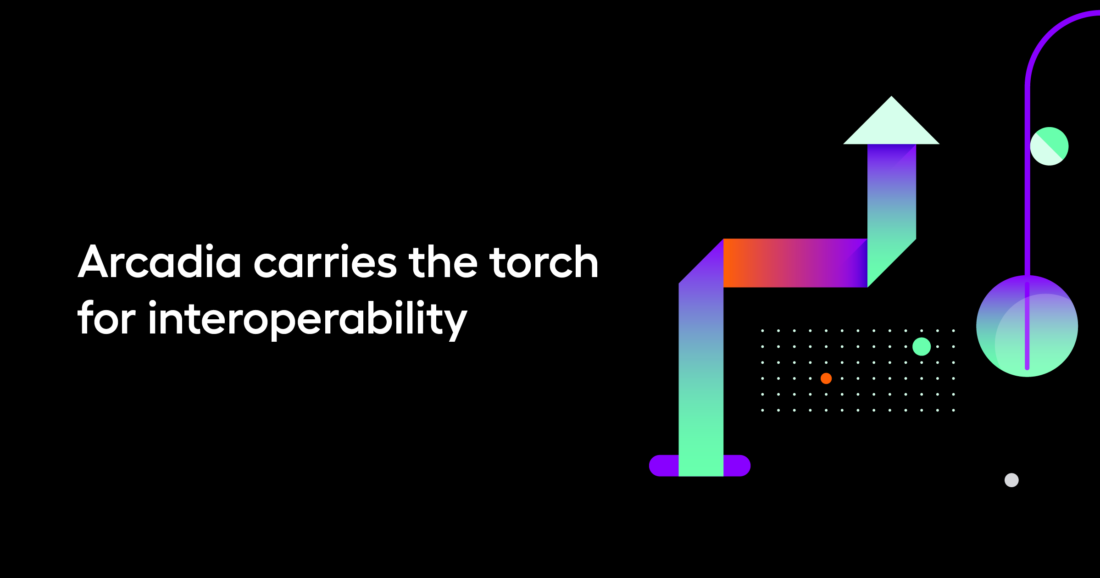 Arcadia carries the torch for interoperability
Interoperability is more than just a technical aspiration. It's a standard for clean, usable data that serves patients, who are at the heart of every endeavor at Arcadia. Want to put FHIR to work on behalf of your patient population? Check out our webinar, which delves even further into this technological ideal.