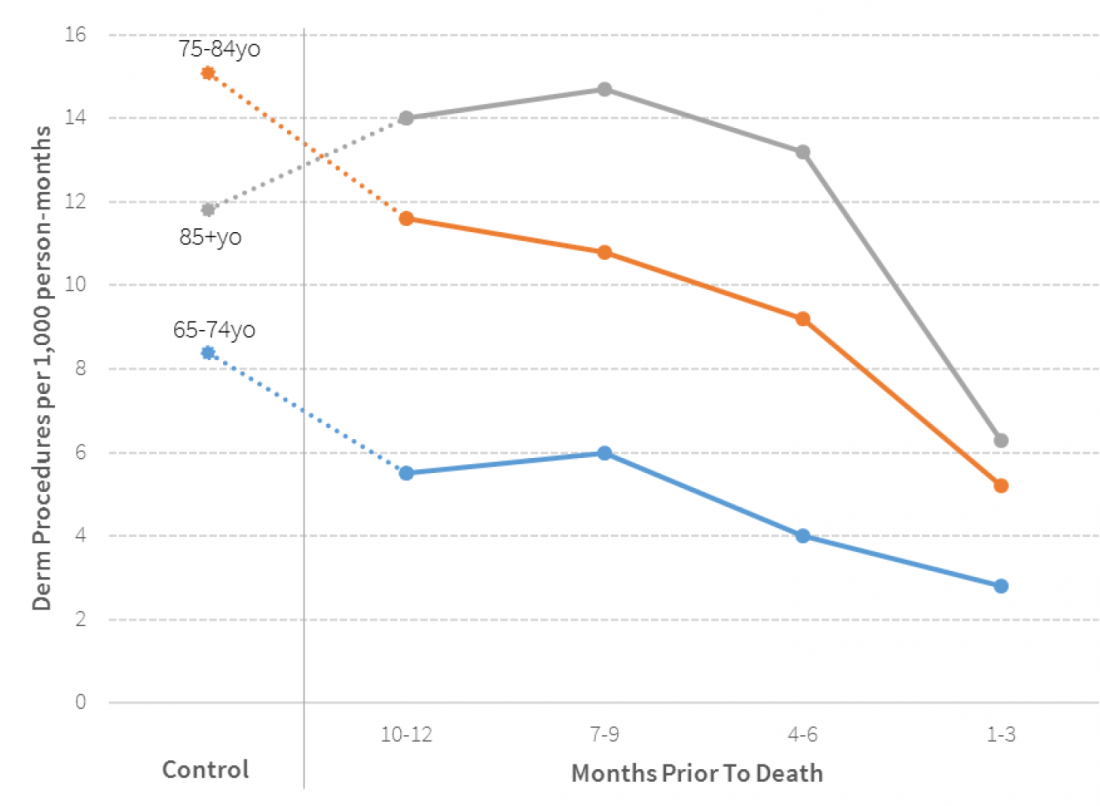 Dermatology procedures to address skin cancer concerns can result in complications, especially for frail elderly patients – so ensuring those treatments are appropriate is of paramount importance.  In their November 20, 2017 article Skin Cancers Rise, Along With Questionable Treatments, New York Times journalists Katie Hafner and Griffin Palmer investigated situations in which these skin cancer treatments were billed to Medicare.
"The New York Times analyzed Medicare billing data for dermatology from 2012 through 2015, as well as a national database of medical services maintained by the American Medical Association that goes back more than a decade.  Nearly all dermatologic procedures are performed on an outpatient, fee-for-service basis.

The Times analysis found a marked increase in the number of skin biopsies per Medicare beneficiary in the past decade; a sharp rise in the number of physician assistants, mostly unsupervised, performing dermatological procedures; and large numbers of invasive dermatologic procedures performed on elderly patients near the end of life."
Arcadia's chief medical officer Rich Parker, MD and principal data scientist and product manager Michael Simon, PhD contributed clinical insight and additional data analysis to the Times effort.  Using Arcadia's research database, our team had similar findings.
" Arcadia Healthcare Solutions, a health analytics firm, analyzed dermatological procedures done on 17,820 patients over age 65 in the last year of life, and found that skin biopsies and the freezing of precancerous lesions were performed frequently, often weeks before death.

Arcadia found that the same was true for Mohs surgery, a sophisticated procedure for basal and squamous cell skin cancers that involves slicing off a skin cancer in layers, with microscopic pathology performed each time a layer is excised until the growth has been entirely removed.  Each layer taken is reimbursed separately."
Both Dr. Parker and Dr. Simon have a long-standing interest in issues surrounding end-of-life quality, something the Arcadia team has previously explored in our data visualizations The Final Year and End of Life Procedures, and were honored to have been able to support the Times investigation.
To read the full article by Hafner and Palmer, please visit The New York Times.