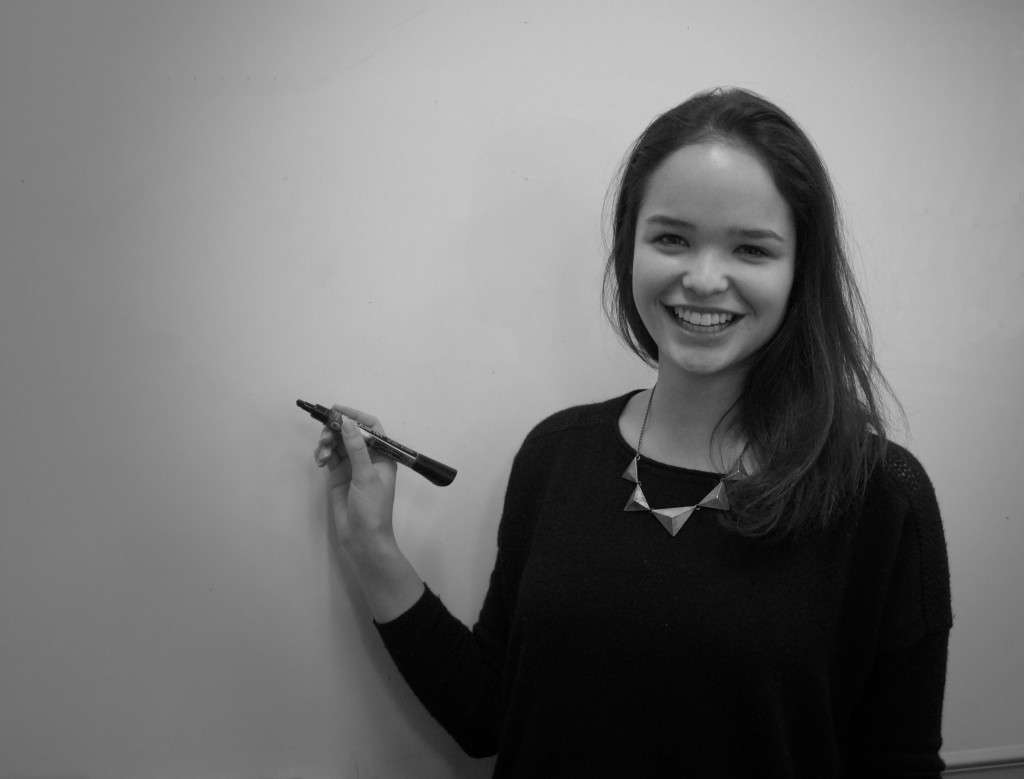 "It's been really exciting to be encouraged to speak up and ask questions. I look forward to coming into the office every day knowing that my contributions to my team are valued and impactful." – Tessa Geron
Arcadians are visiting college career fairs right now, eagerly looking for awesome people to join our family.   We asked some of our recent grads to share their experiences with potential future Arcadians.  Tessa Geron studied Political Science at Wellesley College before joining Arcadia as a business analyst.   Here, she shares some useful advice with graduating college seniors about how to find the right fit.  If Tessa's story inspires you, we encourage you to visit our careers page to learn more about working with us.
What was your college experience like?
Fantastic! I started my first year not having a clear sense of what I wanted to do after I graduated, which meant I was able to dabble in lots of different subject areas. I loved taking a mix of class each semester—from Art History, Econometrics, to Women and Gender Studies. Over the course of my four years, I came to find that I most enjoyed taking a balance of both quantitative and qualitative classes.
What were you looking for during your job search?
After having spent a few summers interning at a healthcare non-profit in college, I was looking for an opportunity within the healthcare industry after I graduated. I worked my first two years after college at a healthcare research and strategy firm before finding Arcadia. I was drawn to Arcadia because I wanted a chance to develop more technical skills.  From my previous role, I understood from a high level the importance of data aggregations and analytics in the shift to value based care and population health, but I was looking for an opportunity to work with data hands on.
What made you choose Arcadia?
I immediately felt the sense of excitement shared by Arcadia employees about the work they do. I wanted to be a part of an organization where people were really invested in the mission of the company and dedicated to its growth and success.
What team did you join at Arcadia, and what does your team do?
I am a Business Analyst working in the Transformation Services line of business. My team is helping our client— a national managed care organization— develop an enterprise-wide information management system. The first few months of the project involved documenting the client's needs for the new data warehouse.  After the business requirements documentation was completed and accepted by the business stakeholders and the developers, we started work on testing the quality of the data in the warehouse.  Ultimately we will help the client have better visibility into the clinical and financial health of their markets.
What recent accomplishment are you most proud of?
When I first started at Arcadia I had never worked with a Structure Query Language (SQL) before.  Although I still find myself running into plenty of errors, it's been really enjoyable to learn a new skill.
What is your favorite aspect of Arcadia's culture?
I am continually surprised with the sense of community at Arcadia. It's a very friendly office! From a weeklong firm-wide Datathon, to an impromptu Thanksgiving Potluck, it's a really fun culture to be a part of.
What was most unexpected about working here?
I've been surprised by how collaborative our work is. It's been really exciting to be encouraged to speak up and ask questions. I look forward to coming into the office every day knowing that my contributions to my team are valued and impactful.
What advice would you give graduating seniors who might consider joining the Arcadia team?
I had expected to leave my interviews at Arcadia feeling exhausted, maybe a little defeated, and happy to have survived. Instead, I left feeling really energized about the company and the people I had met. I ended up strangely enjoying the day!  I had a pretty good feeling that Arcadia would be a good fit after that. While skill development, opportunities for advancement, and company benefit packages are undoubtedly important considerations, I'd encourage graduating seniors to also ask themselves whether or not they could see themselves working day in day out with the people they meet during their interviews.