Anna Basevich, Arcadia's VP of Enterprise Partnerships, is accustomed to agility and innovation, but the COVID-19 pandemic put that dexterity to the test. In an unprecedented situation, how can healthcare systems make a quick pivot, adapting outreach for patient engagement outside the hospital's walls? When barely anything feels "normal," how can you encourage patients to come in for preventative, routine care?
As usual, data lit the path, and Basevich worked closely with our partner organizations to craft an evidence-based approach to patient engagement strategies. The results were staggering—from a major decline in uptake to engaged, communicative populations, and a new outlook on how to serve communities and identify their needs.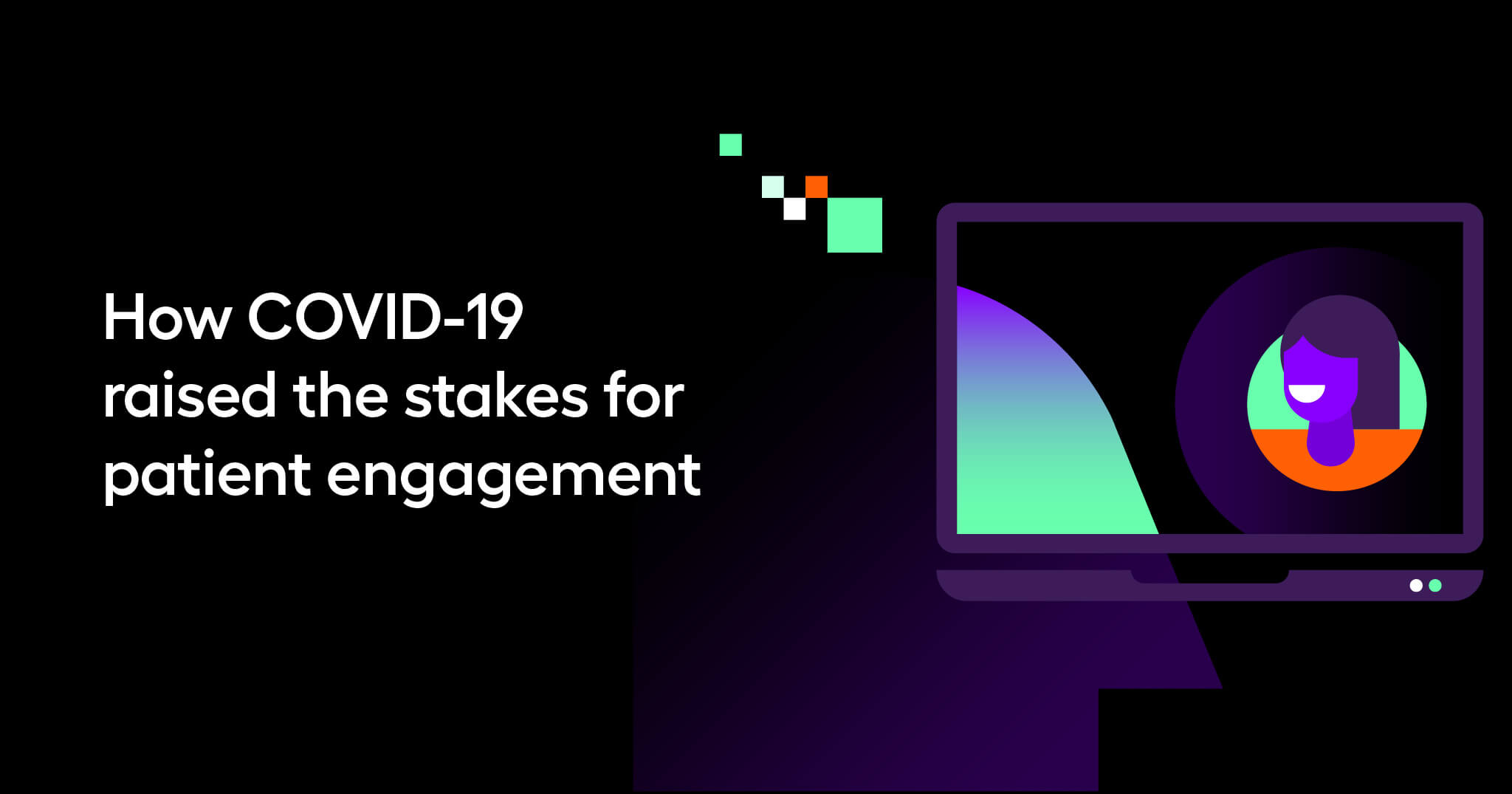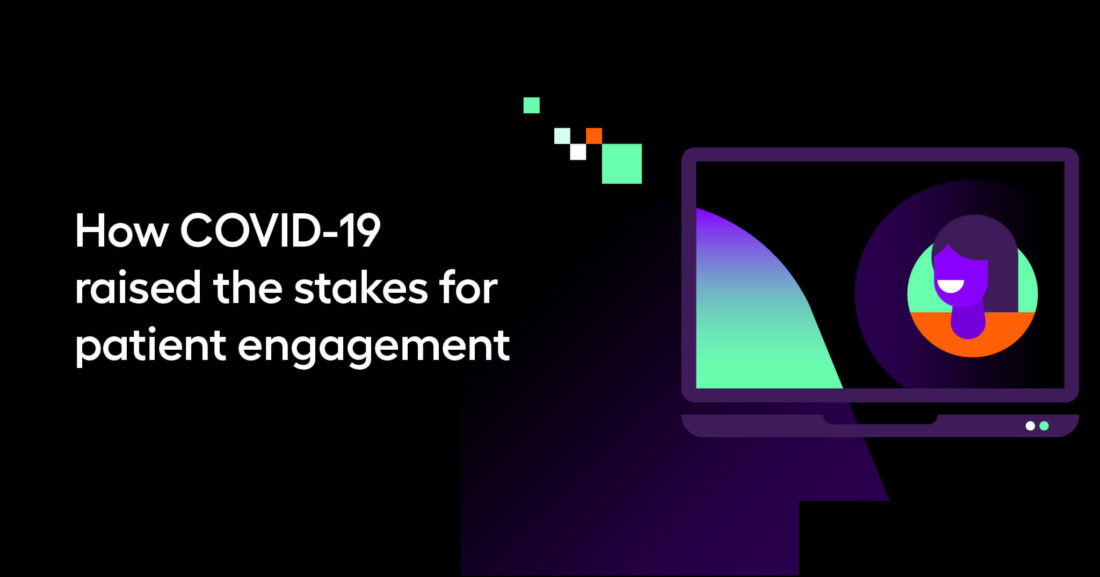 How COVID-19 raised the stakes for patient engagement
One of the developments that our partner organizations found most troubling during the COVID-19 pandemic was the steep decline in uptake of services. This led to care gaps and worsening healthcare outcomes — people were afraid to leave their houses, much less schedule a routine eye exam.
Where an email reminder or voicemail might've gotten through to most patients before, the "new normal" required a new strategy. "A lot of our customers saw declines in all kinds of care, whether it's urgent care, preventative care, or chronic disease management," Basevich says. "And what they found was that, by mid-2020, a very different type of effort was going to be needed in order to bring those patients back into the fold, and to ensure that we were doing all the right things to derive their care and outcomes."
If networks couldn't get patients in the door, they couldn't offer screenings or treatments that kept larger problems at bay. Think of a physical: it might not always entail bloodwork for, say, a thyroid condition, but if a provider notices something wrong, this extra attention is often tacked onto a routine visit.
Where screenings and prevention are lacking, patient risk is sure to rise. To close those widening gaps, Arcadia and our partners crafted scalable patient engagement programs, focused on reducing risk, dispersing information, and sharing resources to help people stay healthy.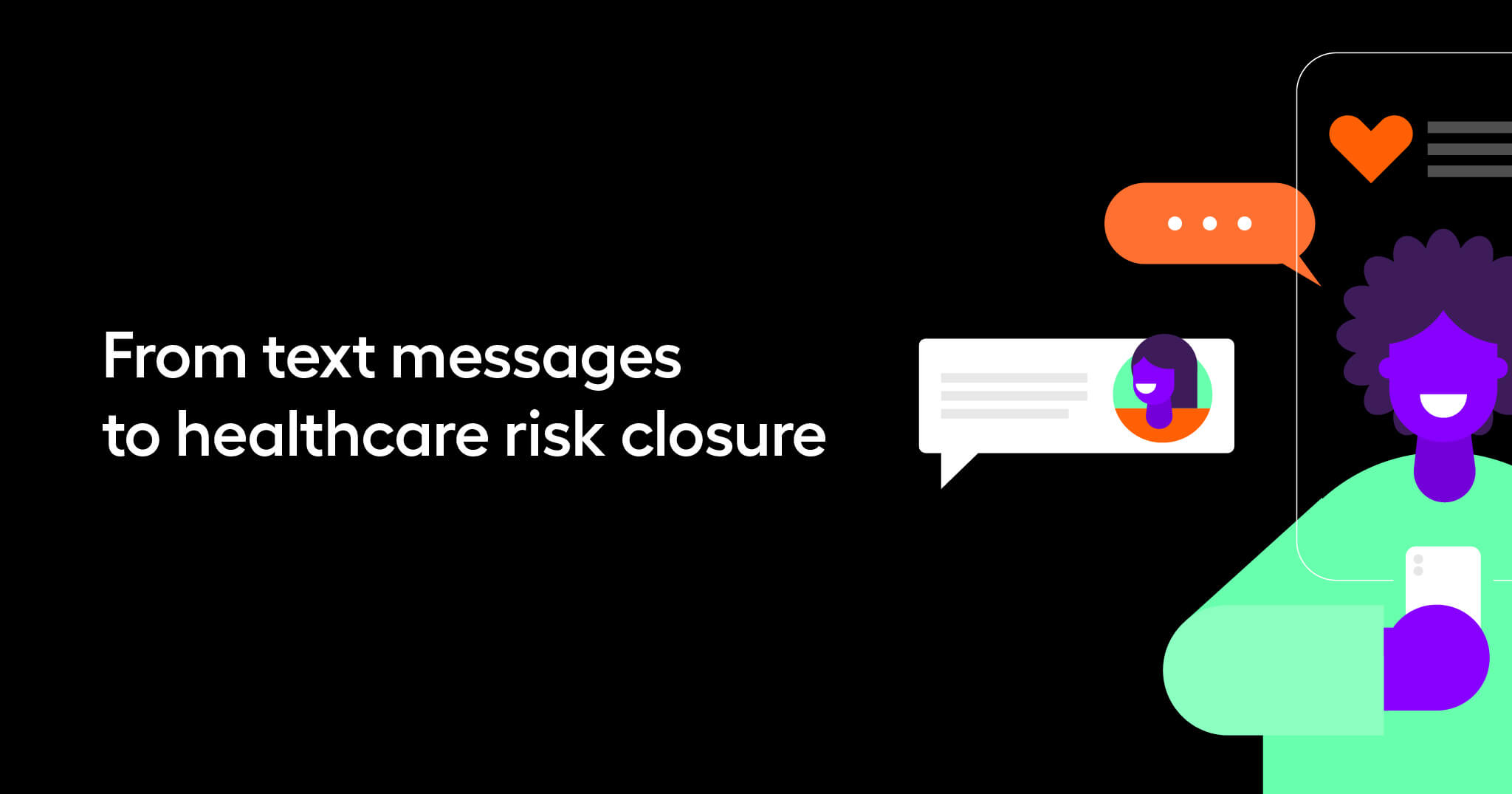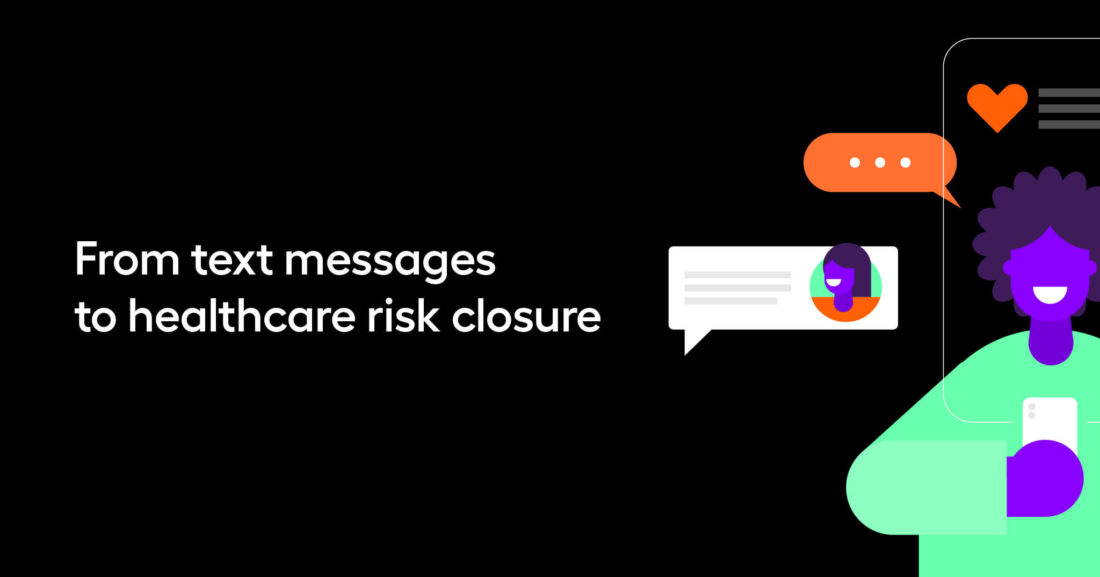 From text messages to healthcare risk closure
Our outreach philosophy centers on three key pillars: risk gap closure, public health knowledge, and the sharing of resources.
In an era of confused messaging, healthcare networks are a trusted source. The patient already has a relationship with the providers they see, and communications from medical professionals will often trump rumors or bad advice. Providing that guidance only reinforces trust, whether it's telling someone when to get vaccinated for COVID or reminding them about the flu shot.
This segues naturally into risk gap closure. Beyond the way that engagement benefits patients — keeping them healthier and preventing major issues in the future — it also keeps revenues robust, recouping lost fee-for-service income that can be critical for smaller networks. Systems can take a proactive approach to cancer screenings, childhood immunizations, or even chronic condition management like diabetes or hypertension.
The result? Healthier people and healthier bottom lines.
The pandemic reinforced the way that social determinants of health impact the whole patient, so the third pillar, resources, proves particularly helpful. What can hospitals or clinics offer patients that accommodate their lives and preferences? Does a patient work weekends, or have trouble accessing public transit? Providers can let patients know about telehealth options, or a healthcare network could set up mobile clinics further afield.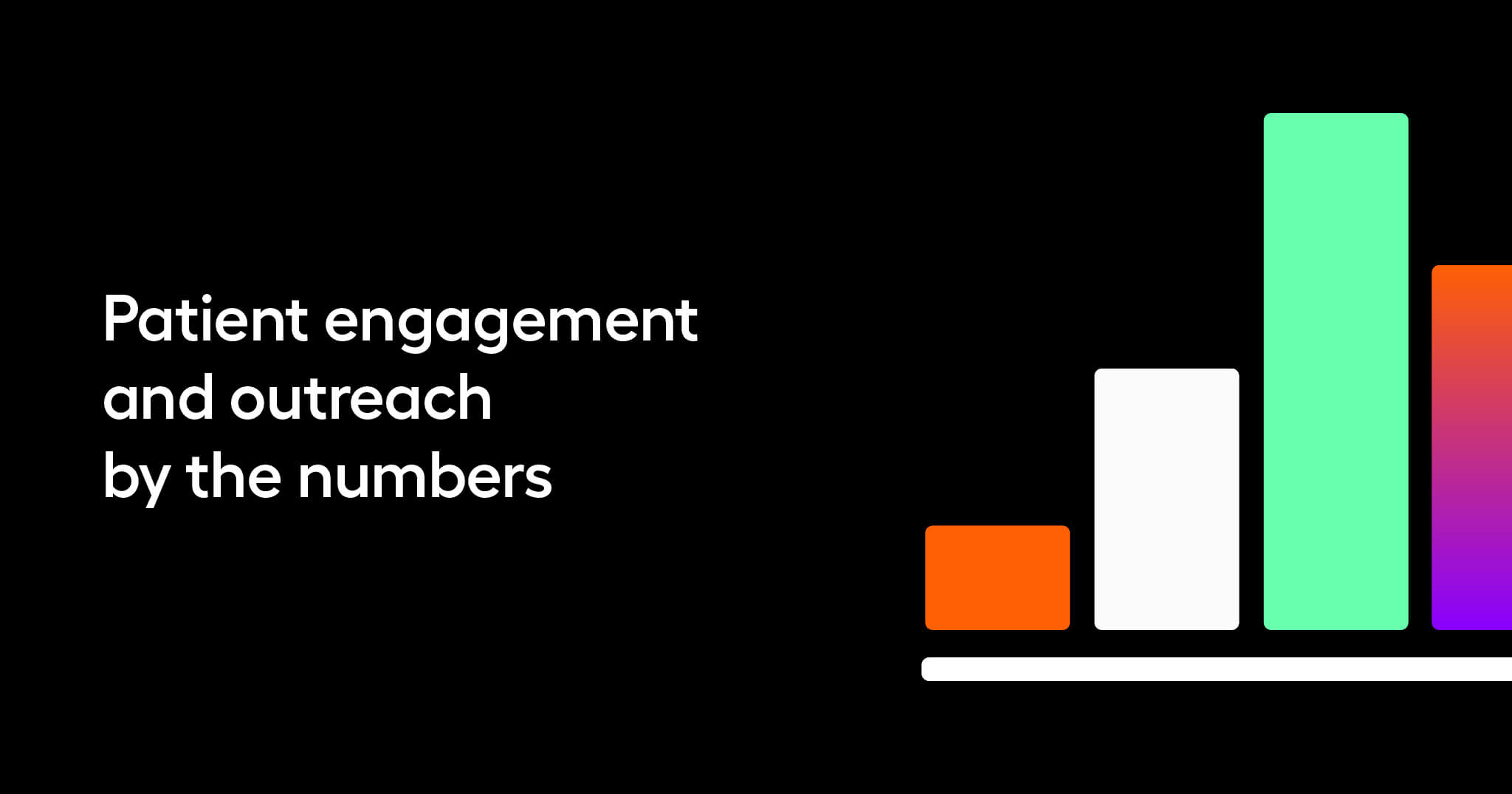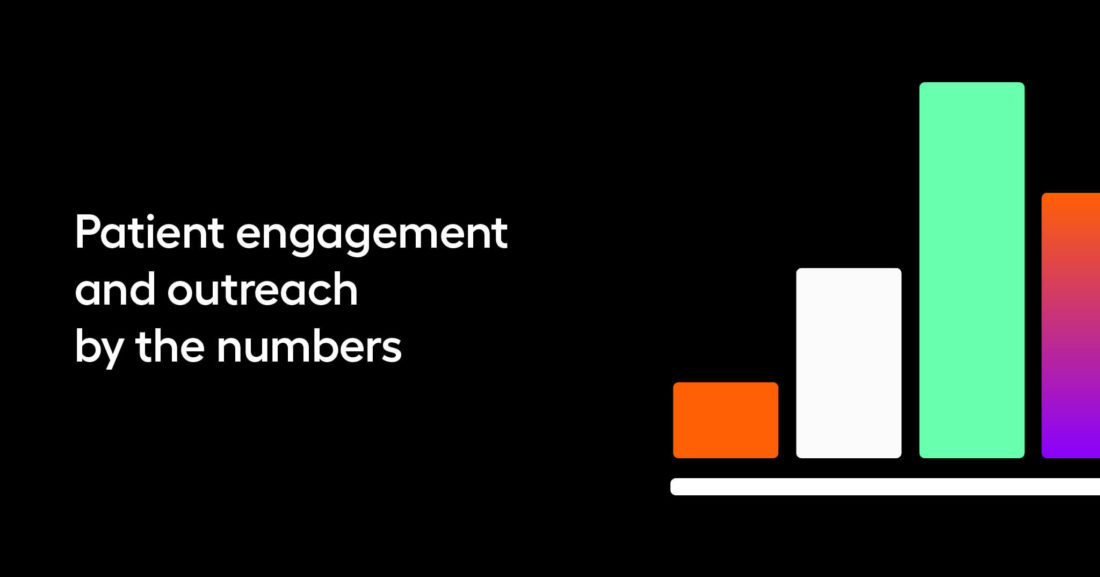 Patient engagement and outreach by the numbers
With these guidelines in place, Arcadia ran 4-5 million messages across our customer base in 2021 alone, partnering with healthcare systems and health plans to reach patients.
This yielded a staggering 60-90% delivery rate. We checked carefully to make sure a patient's contact information was up-to-date, using EHR and claims data, and tailored the approach based on which population was targeted.
Most rewarding was the high gap closure rate on these campaigns: of 5,000 diabetic patients, 12% of risk gaps closed after this targeted outreach. For cancer screenings, 80,000 patients were messaged and 13% of the group's risk gap closed as a result. For an annual wellness visit initiative, 42,000 people were contacted, with a risk gap closure of 29%.
The numbers show the power of data and refinement, but they also show something less obvious: the importance of the provider-patient relationship. A major aspect of these patient engagement campaigns was patient awareness — educating them on why this care is helpful and important — and lowering the barrier for entry through services like telehealth and online appointment scheduling.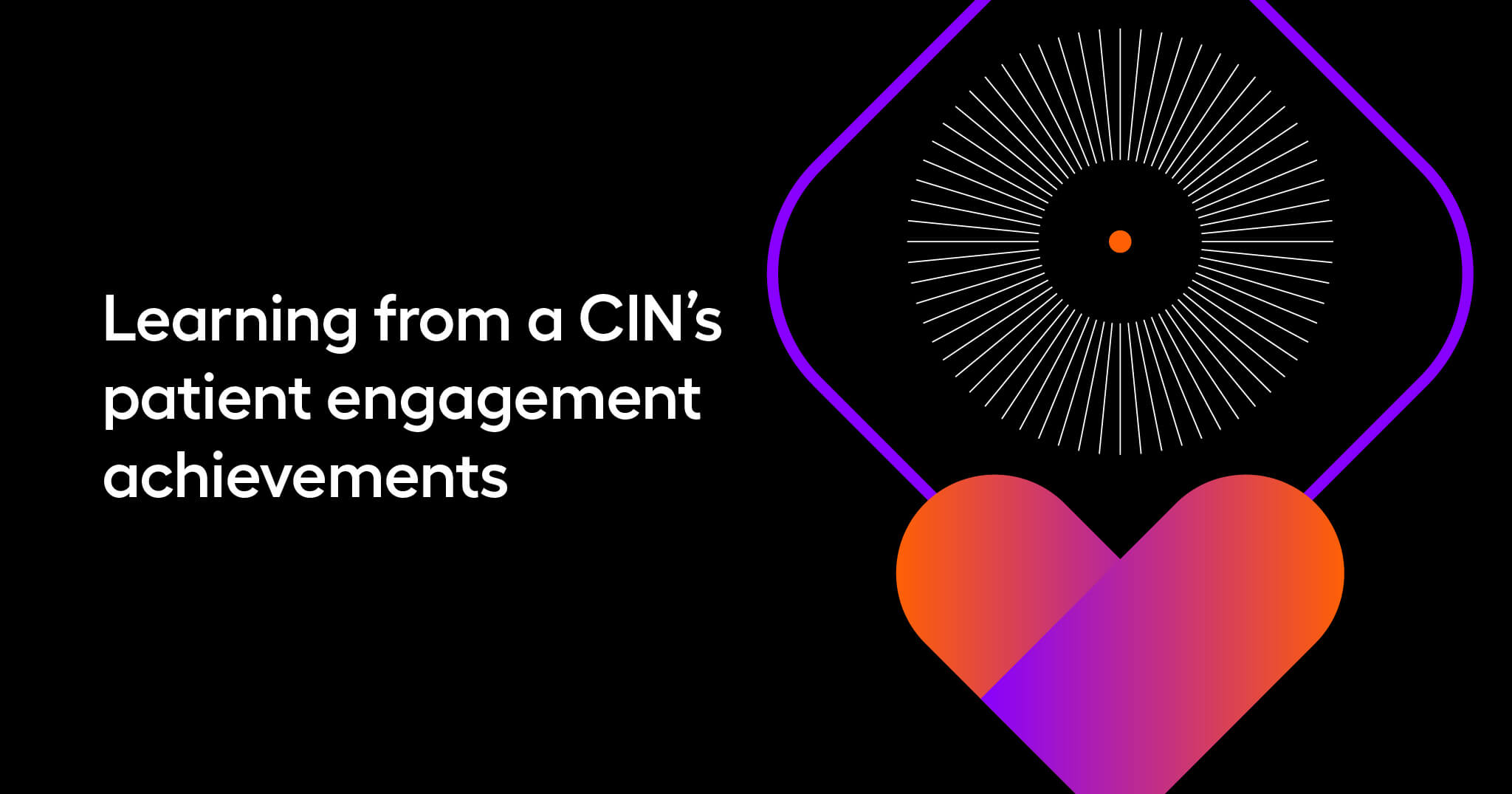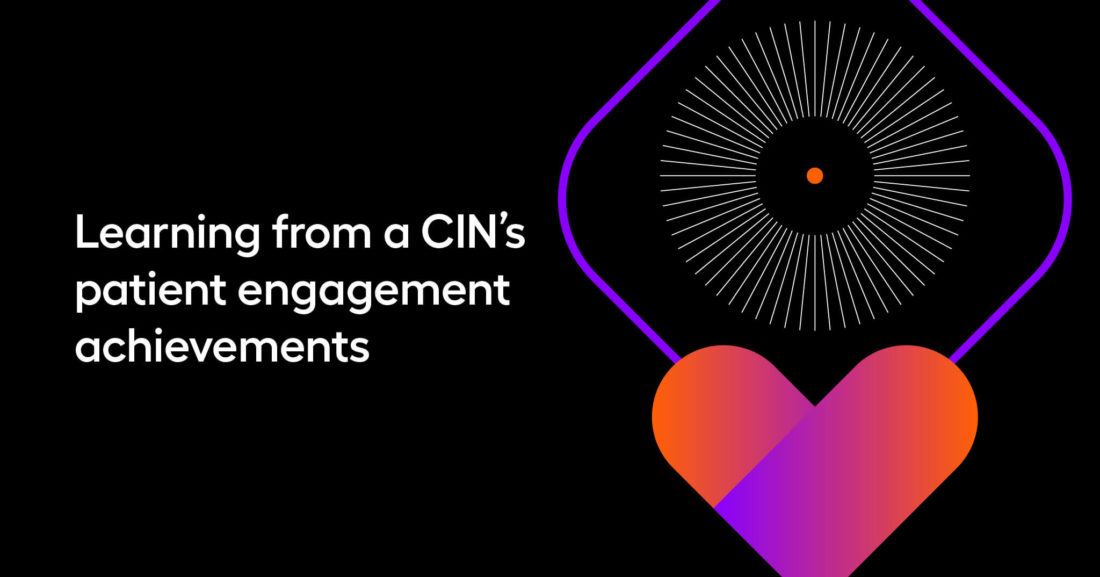 Learning from a CIN's patient engagement achievements
We worked with a pediatric CIN (clinically integrated care network) in Chicago with commercial and Medicaid contracts to solve a particular issue: kids falling behind on regular immunizations because their caregivers feared COVID exposure. This system serves 140,000 children at over 75 practices, so we had our work cut out for us.
The dual challenge of falling behind on regular immunizations and combatting COVID fears and misinformation led this organization to dive into specifics around why preventative treatment matters.
"I really like the message that they use, because it starts off with saying that a lot of things have flopped because of COVID-19, like your child's checkouts and vaccination visits," Basevich says. "It acknowledges the really challenging times parents face in making the right decisions on the right way to keep their children safe."
This tactic — which acknowledged the very real concerns parents had during the height of the pandemic — led to palpable improvement. These messages were delivered at a rate of 73%, with 11% of patients scheduling an appointment within a week of outreach.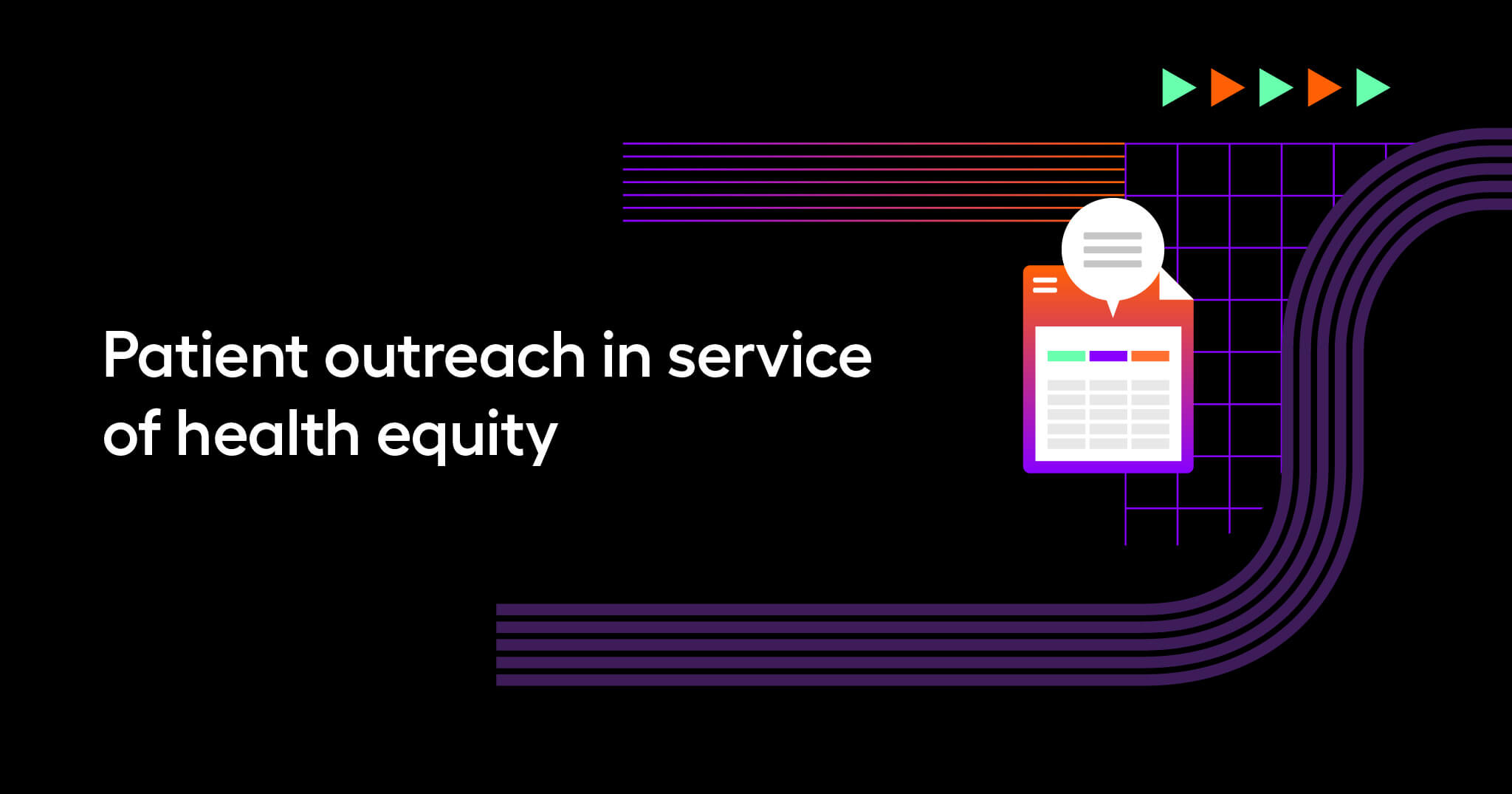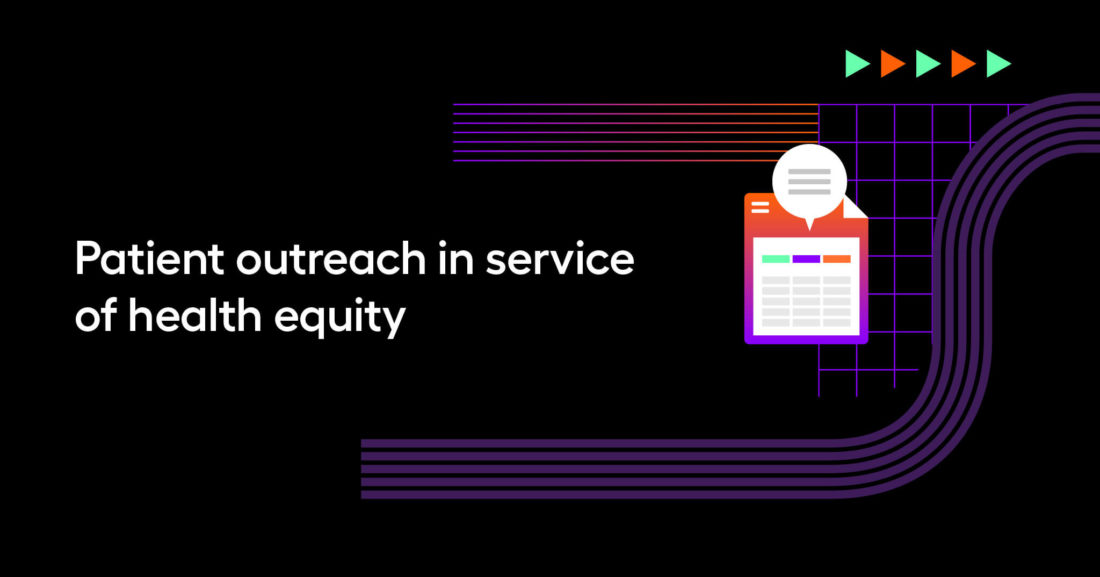 Patient outreach in service of health equity
In the two and a half years since the pandemic began, we've sifted through a vast amount of data to find meaningful conclusions. In patient outreach, best practices emerged for maximizing response and engagement.
First, it's important to leverage the data you already have. This lets you identify patients that would benefit most from proactive communication, whether it's all patients seen in the last 2 years or a particularly at-risk cluster in need of blood pressure screenings.
Next, consider your patient engagement approach. Think about how you'll refine your target population, and beyond that, how you'll reach them. This could be as simple as a text, followed by a phone call. Often, though, additional considerations have value: is this demographic elderly, and not especially tech-savvy? Do they speak a different language? That specificity and tailoring makes the difference between messaging that lands or falls flat.
Finally, track outcomes. The best indicator of how to move forward is what went wrong (and right) during previous patient outreach attempts. Out of 20,000 patients, knowing who responded and didn't will inform the strategy next time around, from media to word choice.
"That kind of monitoring and analytics allows you to further iterate targeting around your messaging more and more, making sure that if patients aren't responding the first time around, we're not just throwing the same thing against the wall, reaching the same patients, but that our strategies are evolving, and that we have an opportunity to offer patients new routes to care that we know is critical for them," Basevich says.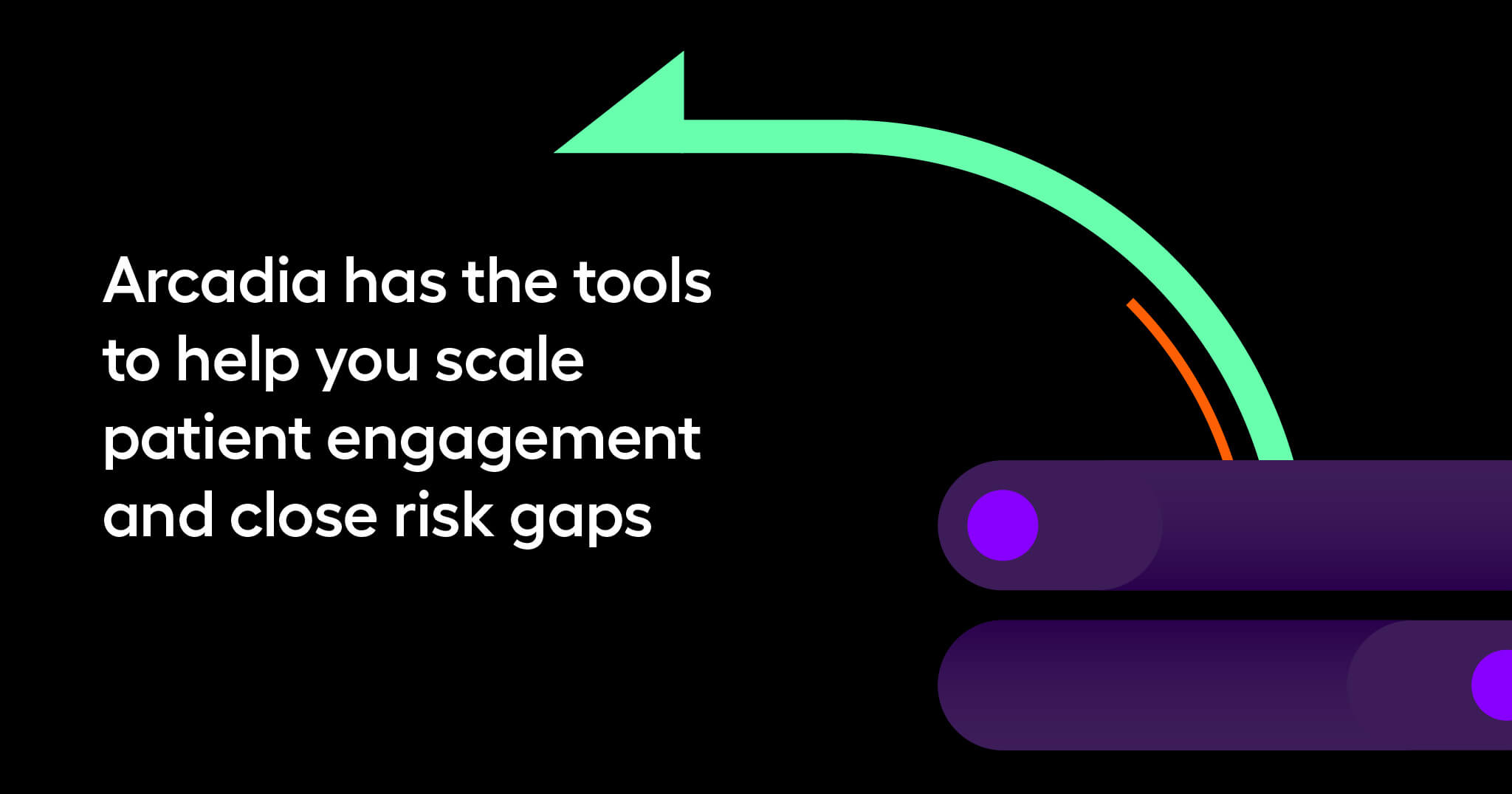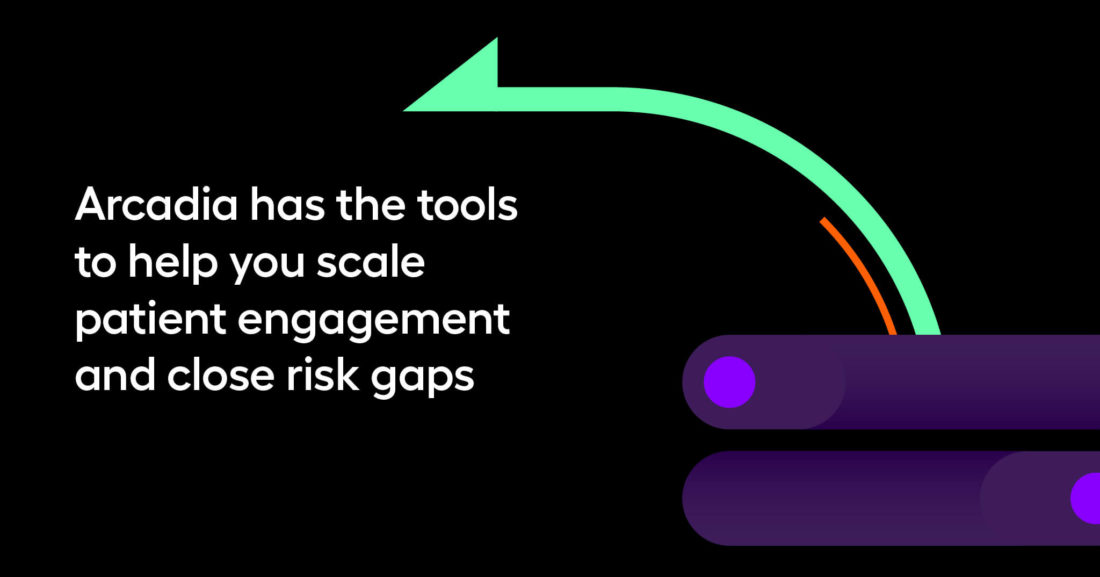 Arcadia has the tools to help you scale patient engagement and close risk gaps
From data-informed outreach to analytics, these tools exist in service of health equity and better lives. We're driven to make responsive, timely discoveries that benefit our partners and the populations they serve.
Get in touch to learn more about Arcadia's patient engagement tools.