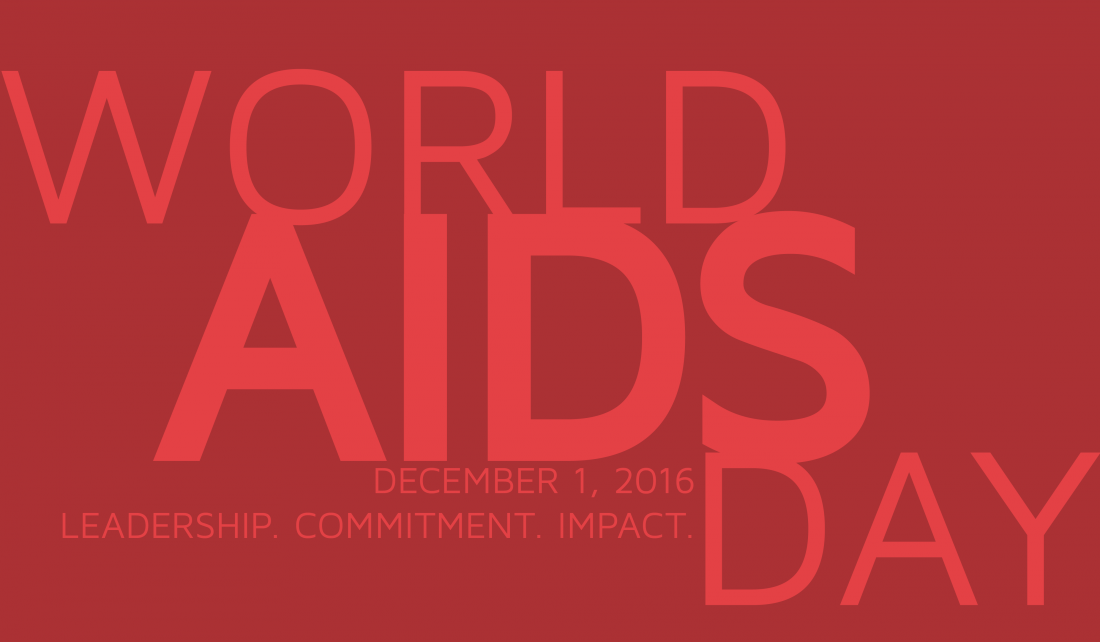 The approach of World AIDS Day on December 1, 2016 is a good reminder for all of us to remember what HIV and AIDS is all about.  In 1983, I remember vividly seeing a baby boy on the pediatric ward of Rhode Island Hospital when I was a medical student.  The baby was gravely ill with some form of an immune deficiency, and was struggling against several unusual infections and cancers.  I recall that all of the most experienced doctors were flummoxed by this unusual and deadly combination of immune deficiency, infections and cancer.  The baby died, and no exact cause of death was discovered.  In retrospect, I am very certain that baby was the first AIDS patient that I saw.
My experience with HIV/AIDS rocketed ahead learning and working as an intern and resident in medicine at The New England Deaconess Hospital in Boston starting in 1985.  By then HIV and AIDS were understood to be caused by a specific virus, usually transmitted sexually, via sharing of needles or through blood transfusions.  My colleagues and I cared for dozens of mostly young men succumbing to awful early deaths from AIDS related infections and cancers for which we had no cure.
The emergence of a transformational treatment option
AZT, the first anti-retroviral drug, emerged in 1987.  This marked the beginning of an amazingly fast – by scientific standards – development of a combination of drugs that did not cure HIV, but seemed to stop it in its tracks.  The inpatient wards, previously overflowing with dying AIDS patients, changed back to the status quo ante, with rarely an AIDS patient ever admitted.  The care of HIV and AIDS patients morphed into an ambulatory undertaking.  Generations of medical students and residents are now trained to diagnose and treat patients with HIV/AIDS mostly in the outpatient setting.
A manageable condition in the US, a different story for the rest of the world
These remarkable rapid advances in medicine, however, tend to cover over the colossal nature and extent of the current AIDS crisis in the US and worldwide.
Consider the following statistics:
More than 70 million people have been infected with HIV and 35 million people have died of AIDS.
Globally, 36.7 million people were living with HIV at the end of 2015.
In 2013, 240,000 children younger than 15 years of age were newly infected with HIV worldwide.
The childhood infection rate is 58 percent lower than in 2002 but still represents one new infection every two minutes.
The total number of children worldwide living with HIV or AIDS is 3.2 million or approximately 10 percent of all people living with AIDS.
Most HIV infected adults and children live in the developing world, with two-thirds in sub-Saharan Africa.
Adult HIV prevalence exceeds 20% in Swaziland, Botswana, and Lesotho, while an additional six countries report adult HIV prevalence of at least 10%.
Most HIV infections in children are acquired via mother-to-child transmission during pregnancy, labor, delivery, or breastfeeding.
In 2011, only 28 percent of infected children received antiretroviral therapy and 230,000 children died from HIV and AIDS, joining more than 4 million children already claimed by the epidemic.
Without treatment, approximately one-half of children with HIV infection will die by the age of two years.
The treatment of childhood HIV is closely related to the success of prevention of mother-to-child-transmission (PMTCT) efforts.
The Centers for Disease Control and Prevention (CDC) estimates that the number of infants born with HIV each year in the United States dropped from a peak of 1650 in 1991 to 107 in 2013.
In the United States, PMTCT efforts began as early as 1985 with the recommendation for HIV testing in high-risk pregnant women and the avoidance of breastfeeding in HIV-infected women.
A vaccine to prevent AIDS is not yet available.
Most patients receiving treatment for HIV/AIDS are leading productive lives.
This is the proverbial good news/bad news story.  The good news is that with correct public health measures preventing the vertical transmission of HIV from mother to baby and education about avoiding sharing of needles, and with the correct use of antiretroviral and other drugs, the rate of new HIV cases has dropped dramatically. Patients infected with HIV can live long and well.  The bad news is that in sub-Saharan Africa especially, as well as many other poorer countries and in areas of the US without access to adequate health care, people are still becoming infected with HIV and suffering the ravages of an overwhelmed immune system with an early death.
Looking forward: the role of public health
As is often the case, the path forward requires a combination of strong medical science and well organized public health services to provide our and all citizens the care they need.  World AIDS Day on December 1 is a reminder that HIV and AIDS are still very much with us, and millions of patients still need care for this often deadly disease.