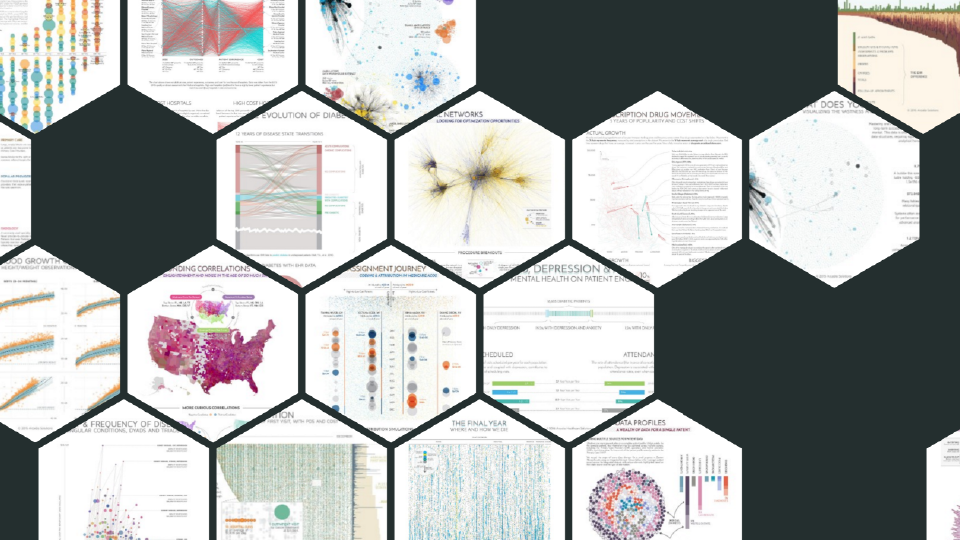 The unveiling of our 2017 Data Gallery this week marked the continuation of our annual tradition at the HIMSS conference, and we love that so many attendees return year after year to explore our latest visualizations.
#himss17 bucket list achieved: met the @ArcadiaHealthIT team to chat about their interactive #DataViz. Thank you! – @healthcora (Corinne Strom)
At Arcadia, we believe in the power of data visualization to unlock insights into healthcare. We encourage you to explore our team's work, much of which is driven from our own Arcadia Benchmark Database with multiple clinical and claims datasets, and we welcome your questions and ideas.